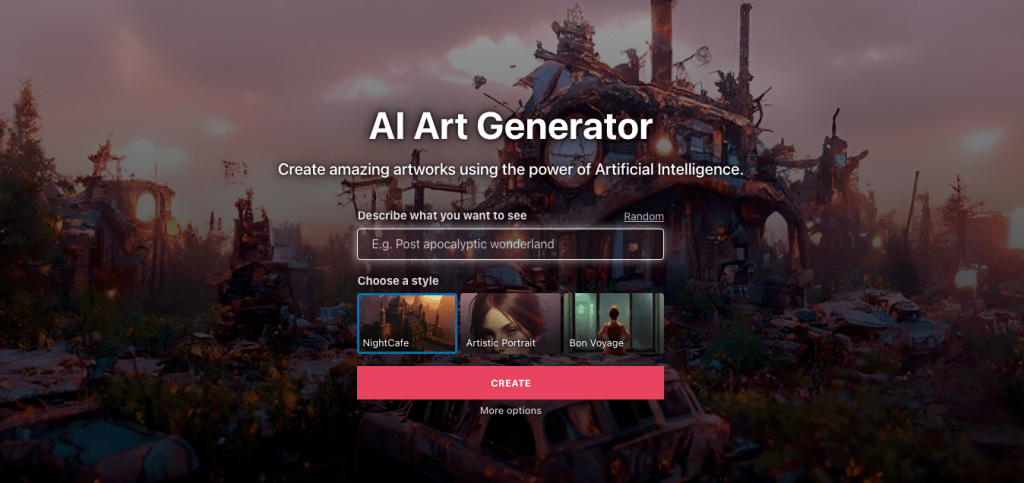 NightCafe is one of the best all-in-one AI art generator. This tool lets you generate unique art from text prompts in seconds. It also can modify original images and allows you to interact with other AI creators.
The latest developments in AI make it possible to generate masterpieces from photo-realistic images all the way to abstract art.
All you need to do is give NightCafe a short text input and it will take care of the rest. Alternatively, you can give it a base image and let AI change it to something awesome.
NightCafe has social media features where you can share masterpieces, get inspired, and network with others.
This is a complete review of NightCafe AI art generator. I'll show you how the tool works, assess the quality and accuracy of the images, and lot more.
Get 5% off with promo code CODINGEM or click the link below.
Don't forget to check my complete review of the best AI art generators.
This blog post is supported by readers. If you make a purchase through one of the links below, I might earn a small commission at no cost to you.
NightCafe Ratings Overview
Here's a quick overview of the ratings I give to NightCafe.
| | |
| --- | --- |
| Rating | 4.7/5 |
| Price | $9.99/month |
| Ease of use | 4.8/5 |
| Features | 4.7/5 |
| Output Quality | 4.6/5 |
| Mobile App | No |
| Social Media Features | Yes |
| Best for | Building AI art portfolio and network |
NightCafe In a Nutshell
NightCafe AI art generator represents the new wave of AI art generators. It comes with everything you need like multiple AI art modes, print-on-demand capabilities, and social media feed for AI images.
Basically, NightCafe an AI art generator that turns your text inputs into unique pieces of art. You can use these images commercially (unless you've used copyrighted images in the creation process).
There are five AI generator modes in NightCafe for getting different quality and types of outcomes. Besides, there is a ton of artistic styles to choose from. You can generate photorealistic images, fantasy-style images, abstract art, and much more.
There are two main ways to use NightCafe:
Generate an image from a text input.
Generate an image from a base image and text input.
Besides, you can evolve the creations to improve their quality or add elements to them.
If you like your creation, you can share it on your profile for others to see. And if you love your creation, you can use NightCafe's print-on-demand services to print the art piece on a t-shirt or a sticker, for example.
Key Features
Free trial.
Powerful AI capabilities.
Text to image AI.
Image-to-image AI.
5 AI generator modes.
Social media features (profile, follows, likes).
Print-on-demand capabilities.
My Experience
Let's take a look at the performance of NightCafe by trying the tool with different inputs and styles of art.
I extensively tried all the creation methods with multiple inputs and outputs. I also tried evolving the creations to see how much they improve from the initial output.
Creation Methods
In NightCafe, there are five creation methods to choose from.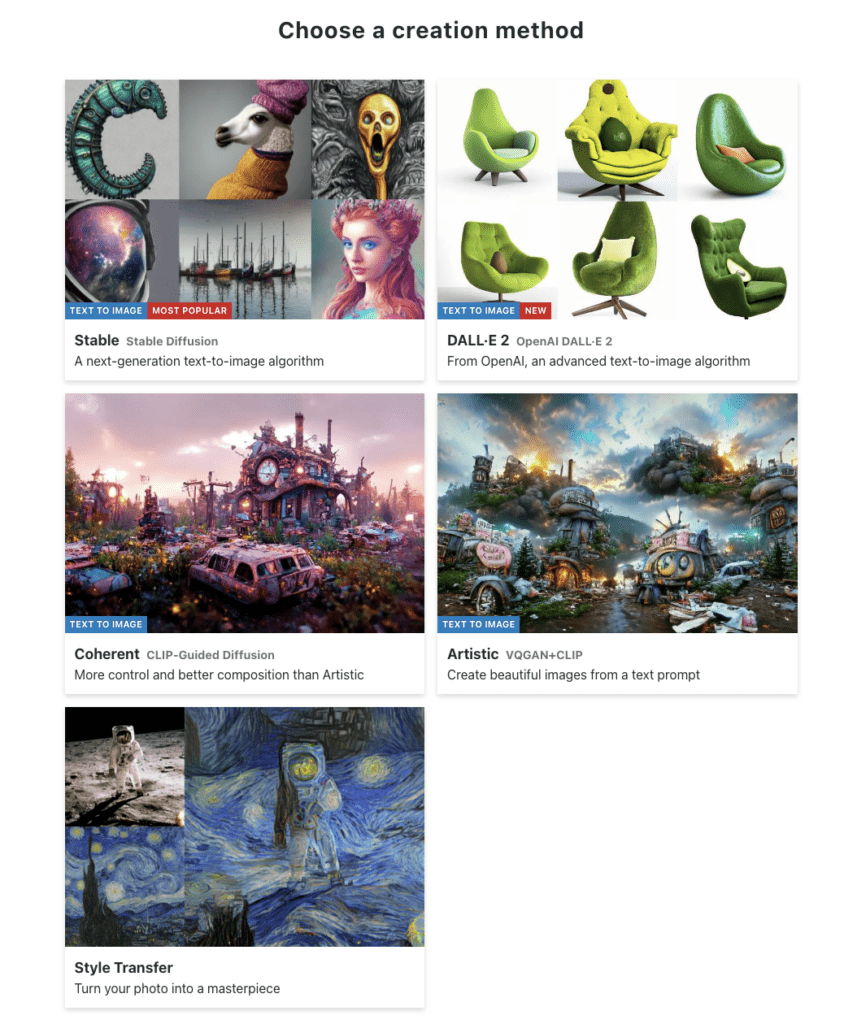 I will show you examples of each creation method and compare the results in the following sections.
1. Stable
The stable mode is the most popular AI image generator model. It lets you turn simple text inputs to unique images and art.
This mode is based on the Stable Diffusion technology. Many AI art generators only support Stable Diffusion mode, but on NightCafe it's just one of the five modes.
To be fair, the Stable Diffusion mode gives you the most impressive outputs, so you will most likely end up using it quite a bit.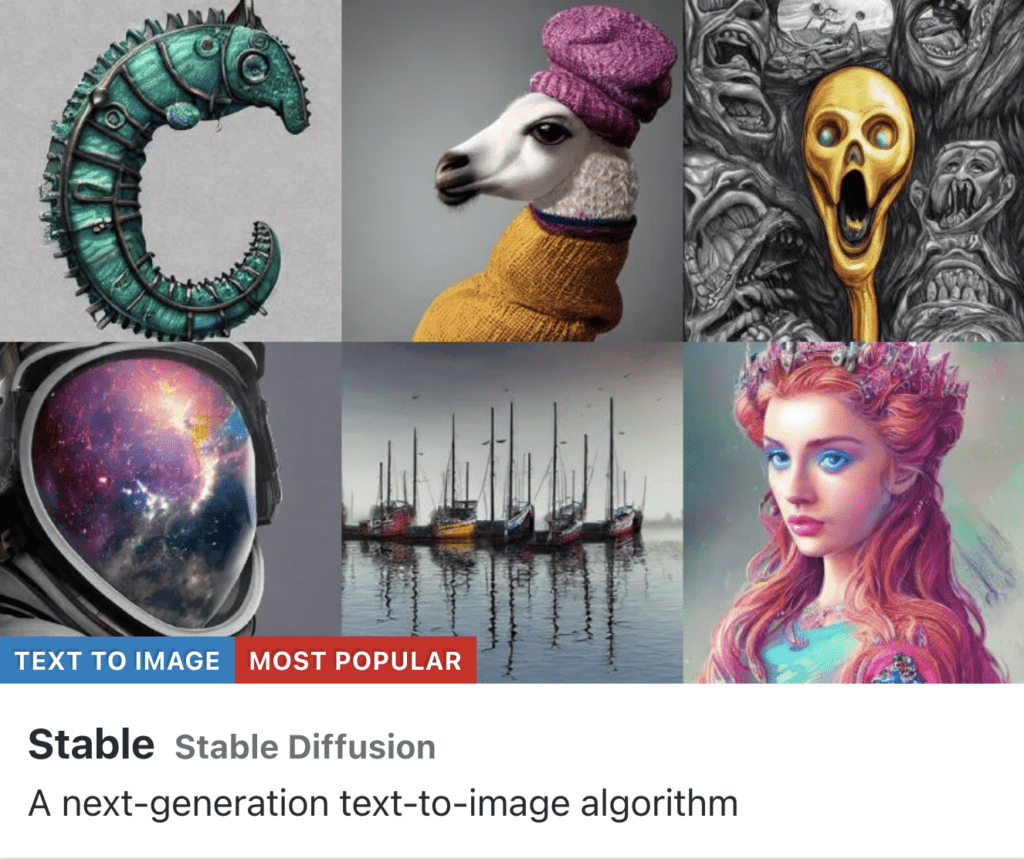 Here's an example input I gave to Stable mode: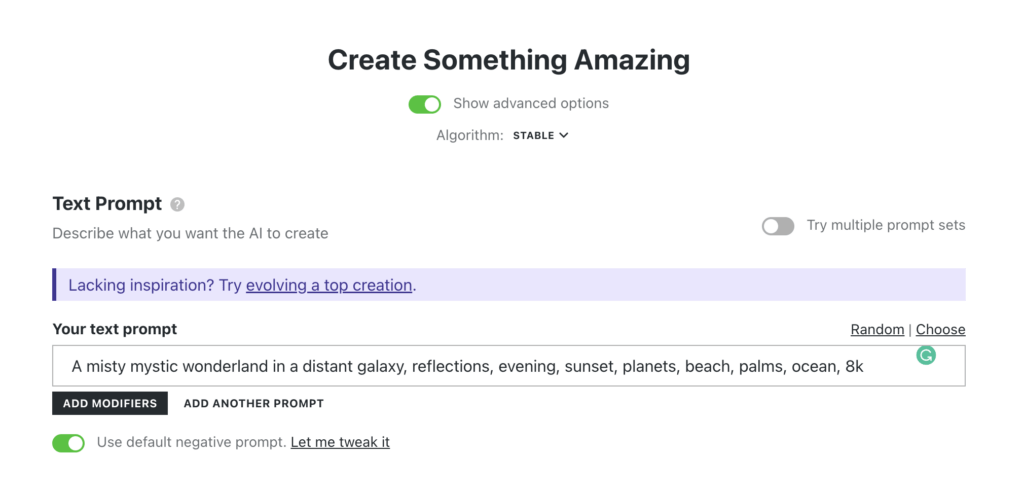 I also tweaked some of the advanced settings for fun. I changed the aspect ratio to portrait mode—perhaps one of these images will end up as wallpaper in my office.
For this image generation, I spent a total of 20 credits. I asked NightCafe to make 9 pieces of good-quality images with the above input. That's why the operation was so expensive.
Here are the output images: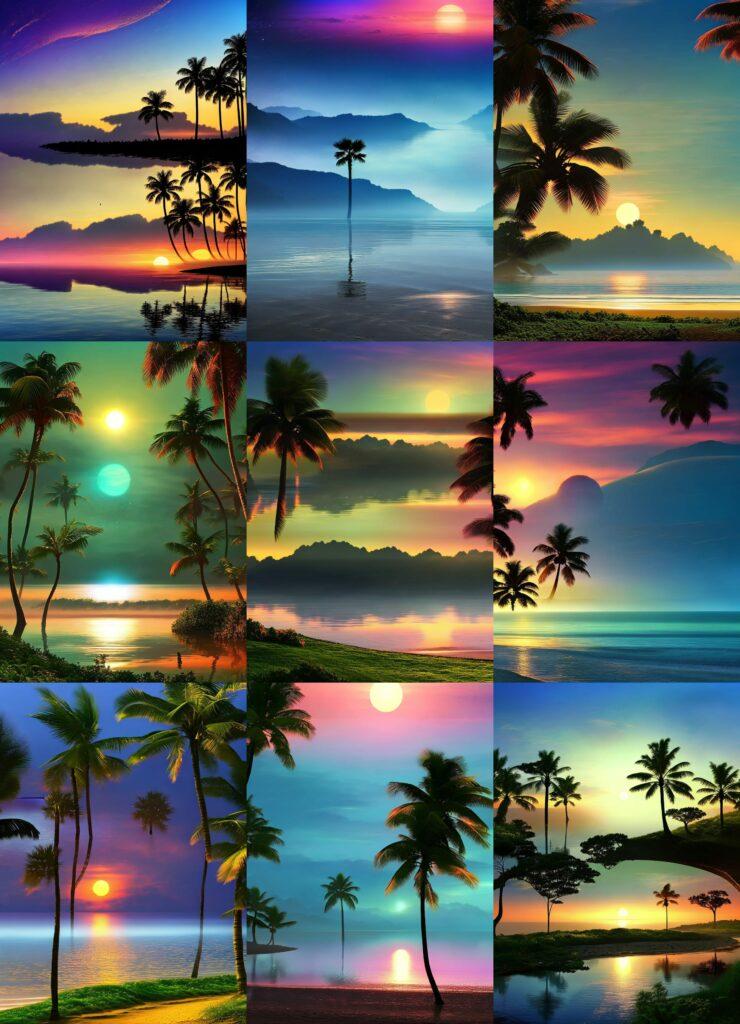 2. DALL-E 2
DALL-E 2 is another popular AI image generator model released by OpenAI.
This model lets you turn text to images. You can turn an initial image to an AI-enhanced masterpiece too.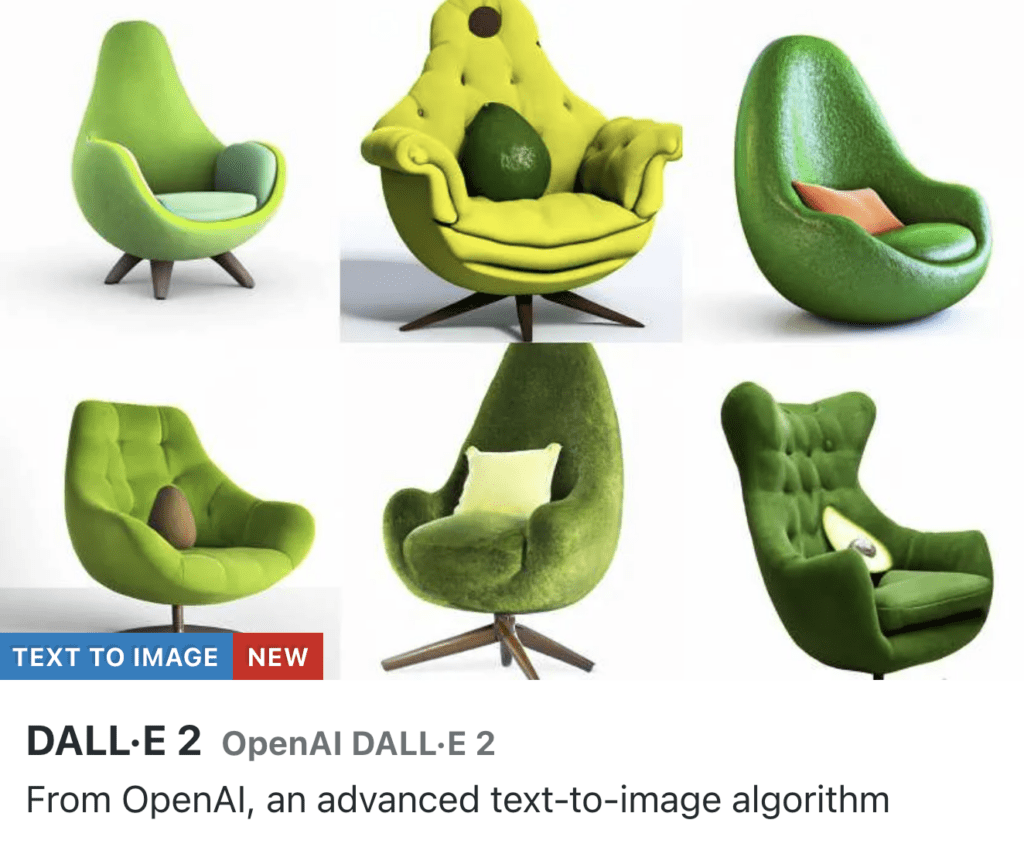 Here's an input I gave to the DALL-E 2 mode. Notice that I asked NightCafe to generate 4 images instead of just one.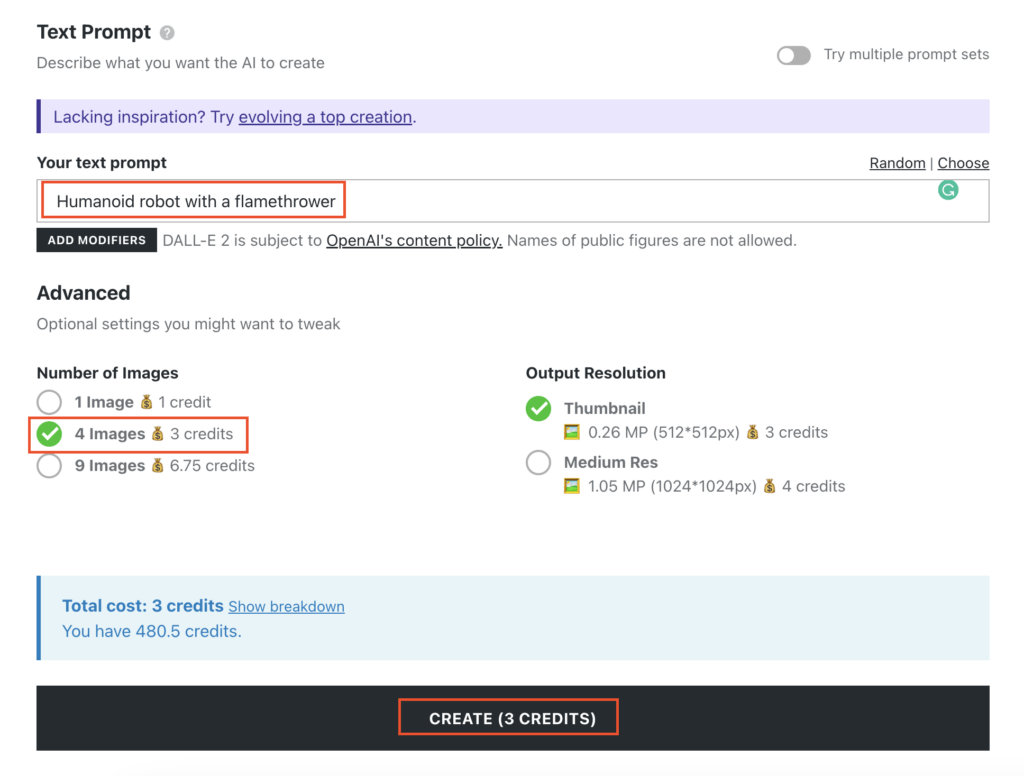 Here's what the output images ended up looking like: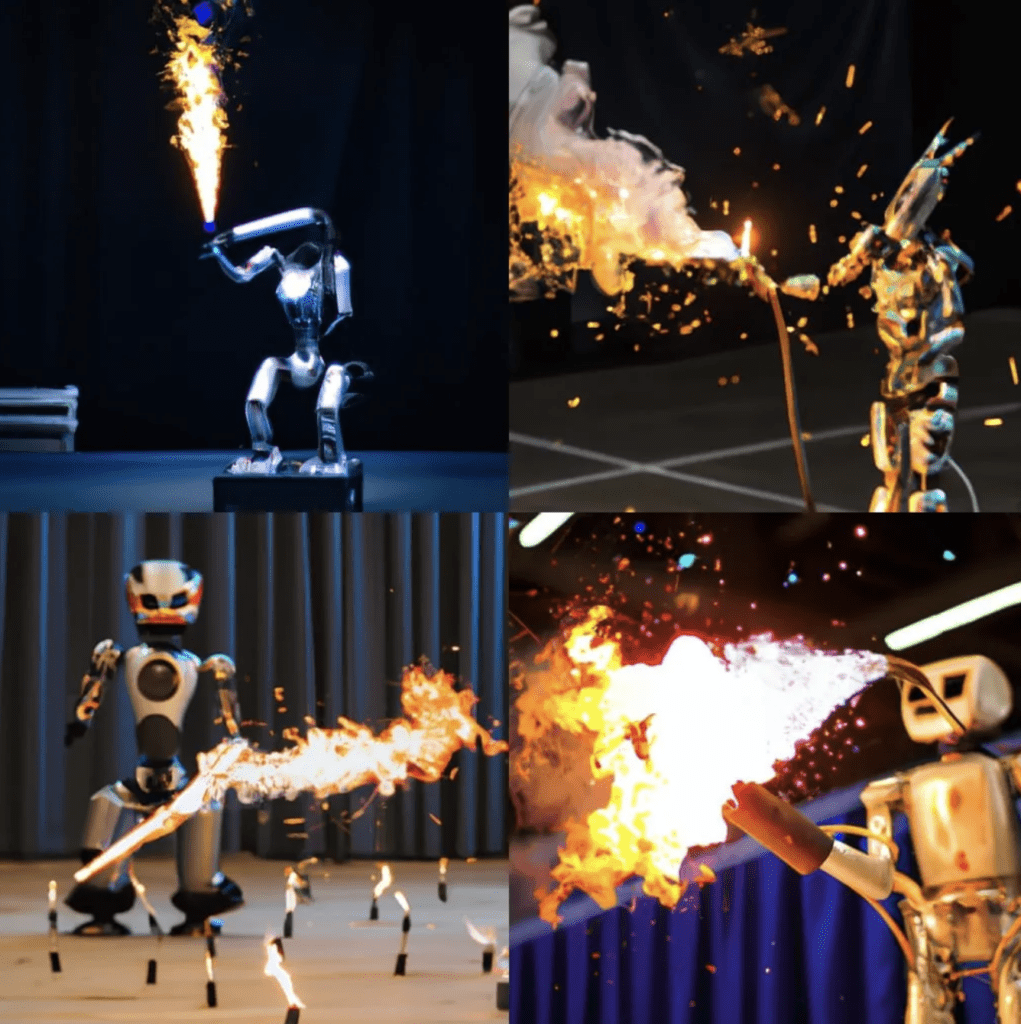 As another example, I'm using the DALL-E 2 mode to generate 9 images of wonderland with the following input:
A misty mystic wonderland in a distant galaxy, reflections, evening, sunset, planets, beach, palms, ocean, 8k
Here are the results: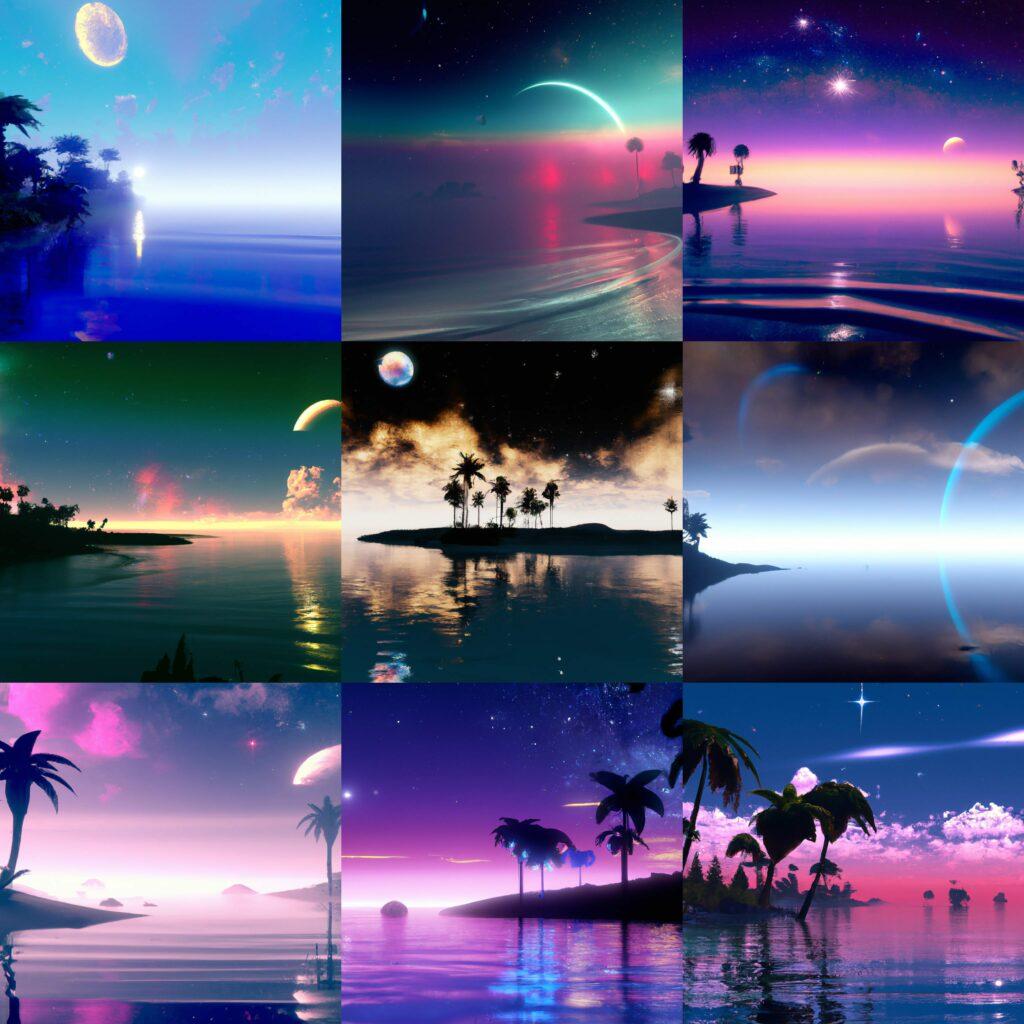 Surprisingly, I'd say almost all of these images look good. I personally love the 2nd, 3rd, 5th, and 9th the most.
DALL-E 2 is capable of producing both artistic and photo-realistic images.
3. Coherent
Coherent gives you the most control out of all the other AI creation modes. This mode has settings like aspect ratio, accuracy boosting, base image layer, and others.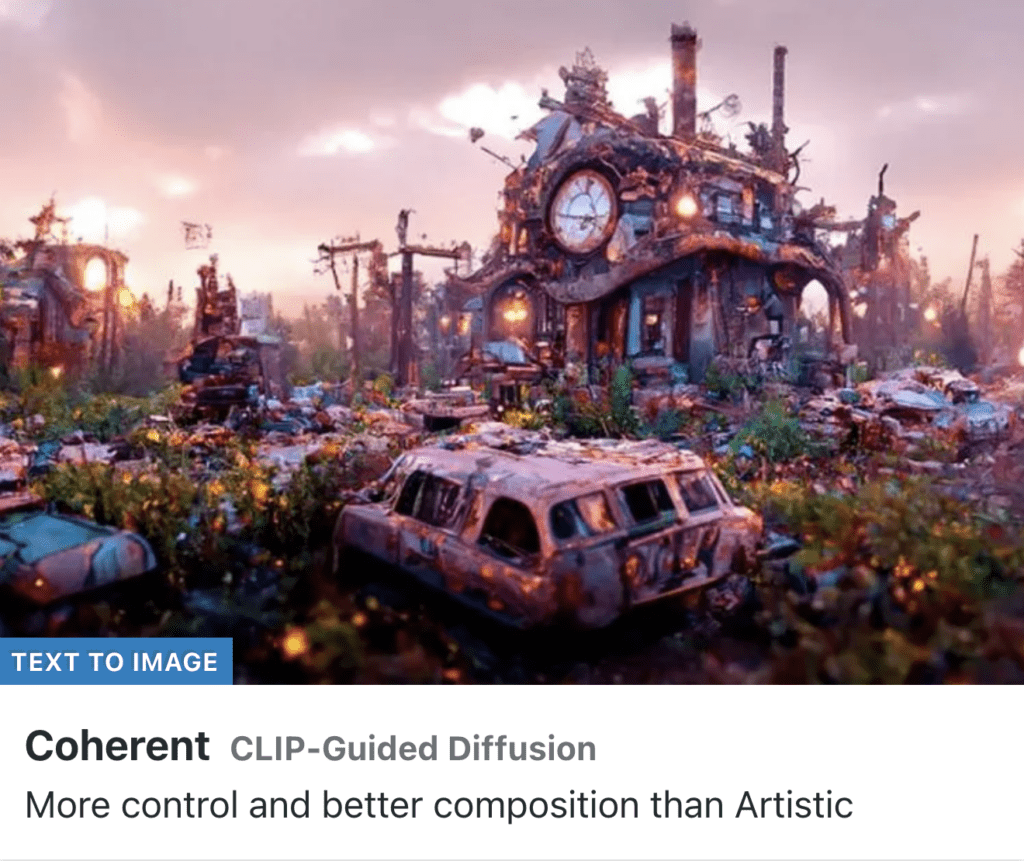 Here's an example input I gave the Coherent mode. I'm using my sup boarding picture as the starting image.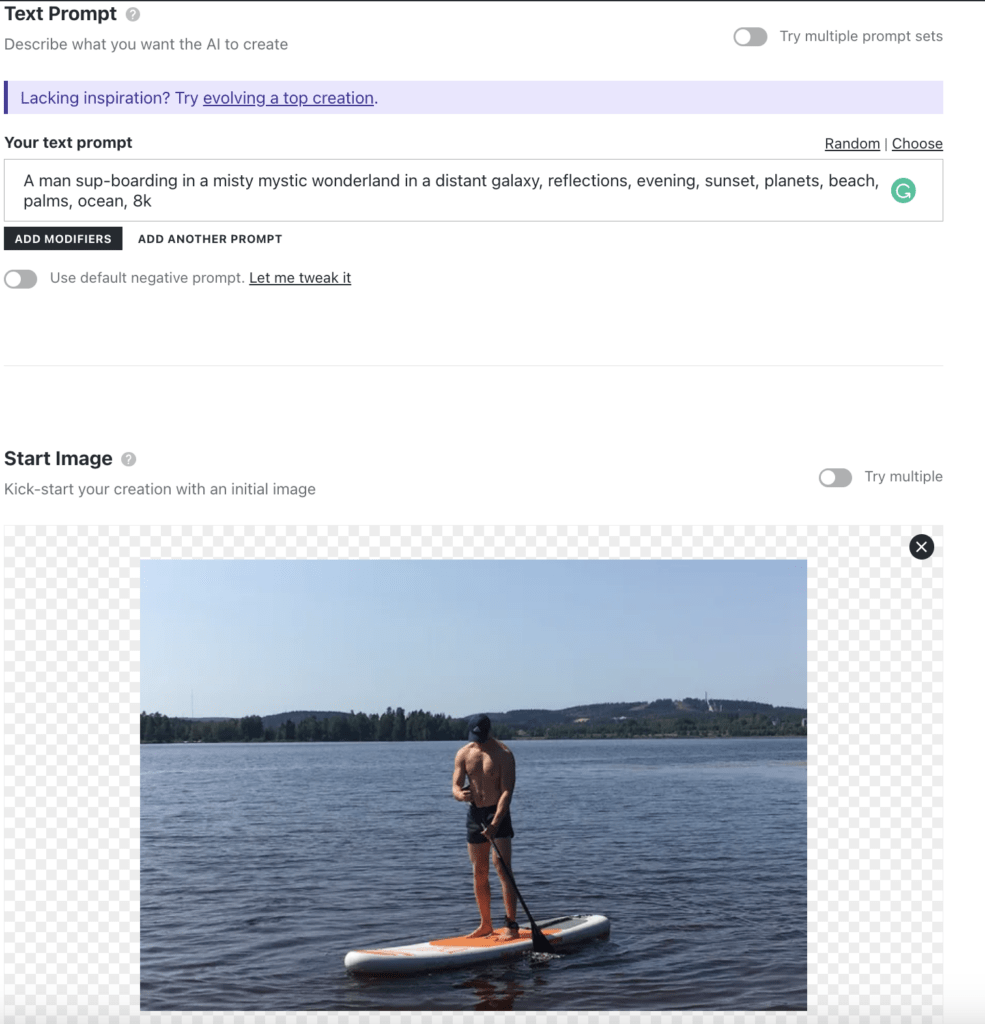 Notice that you don't need to choose a starting image—you can just give a prompt and see what the AI does with it.
Anyways, here's what the AI-generated output looks like: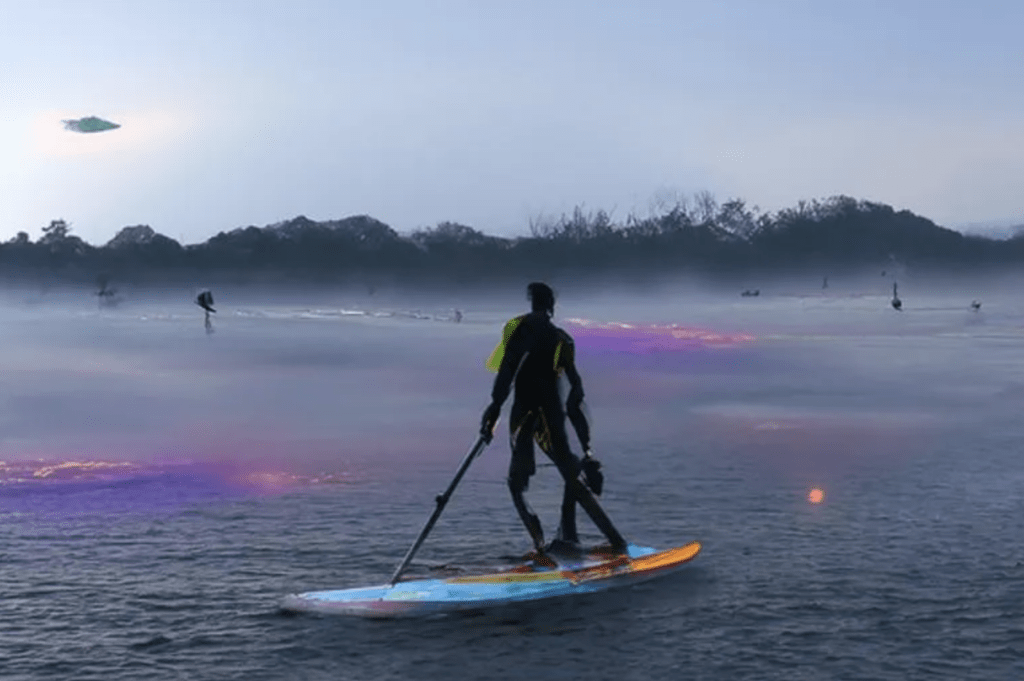 I read from NightCafe that you should try evolving one of your creations. I'm going to try evolving this piece because it looks good but I want to make it better.
Here are some settings that I tweaked—these are quite self-explanatory, so let's not spend time understanding those.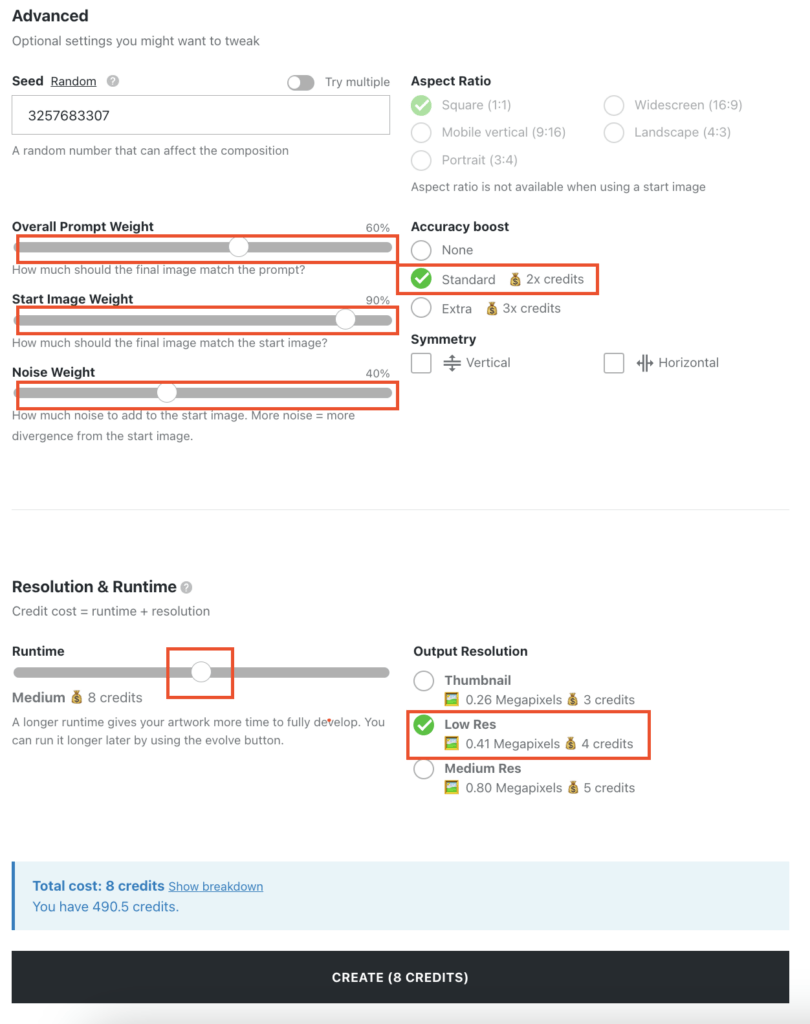 Here's the evolved output: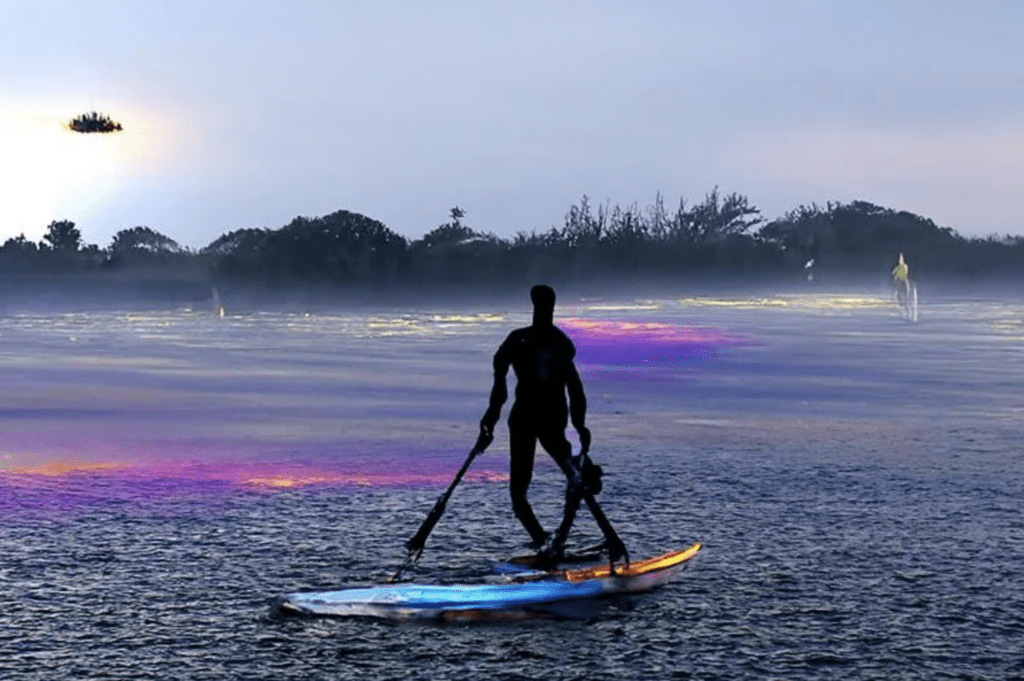 Haha! Now the creature on the sup board is more sharp-edged. But to me, it looks like a shade of an alien.
4. Artistic
As the name suggests, the Artistic mode lets you generate beautiful artistic images from text inputs.
I think this Artistic mode is like a less control-free version of the Coherent mode I just showed you. Nonetheless, you should experiment with all the creation modes to find the best one.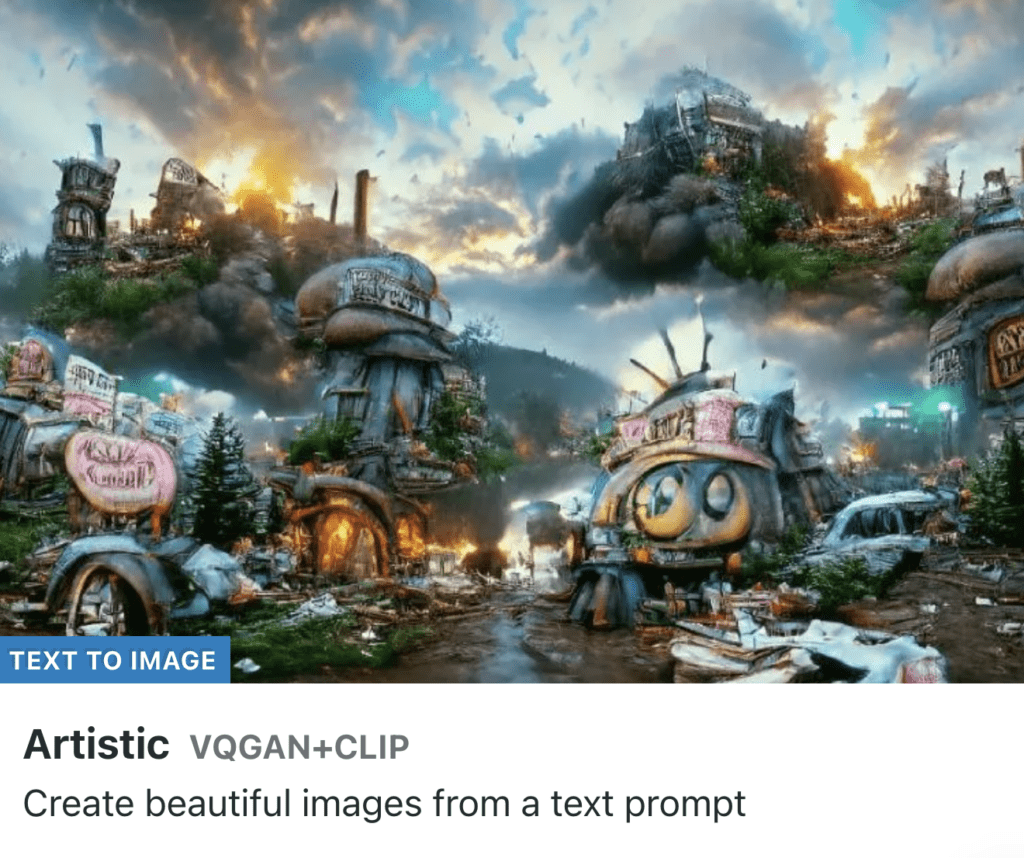 Here's an input I gave the Artistic mode: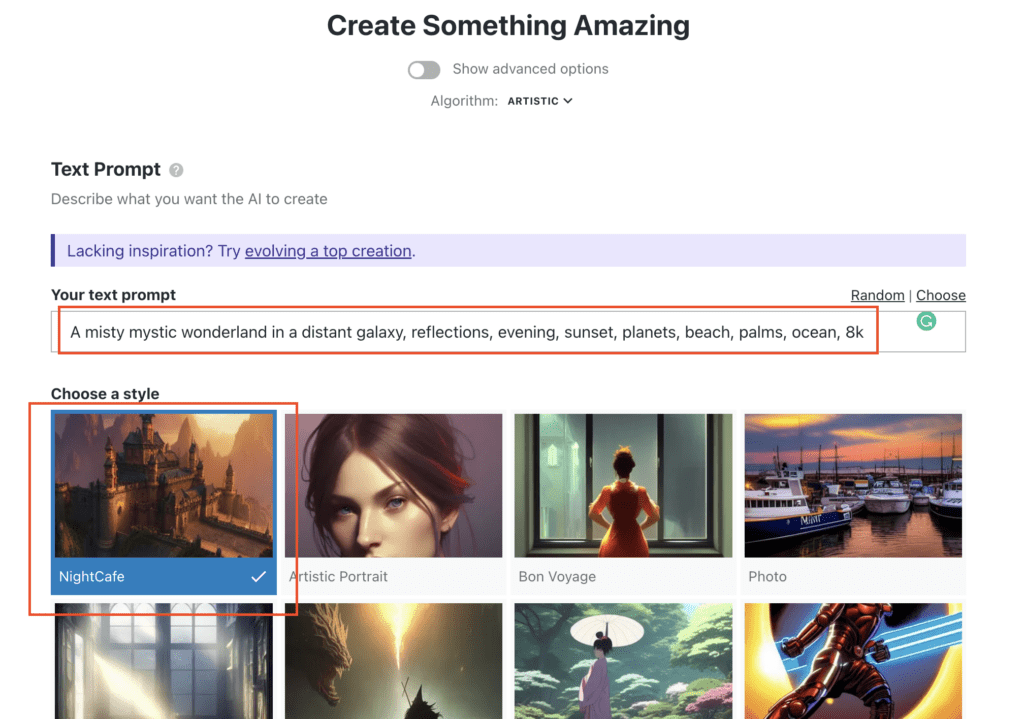 Here's an output NightCafe gave me after about a minute of waiting: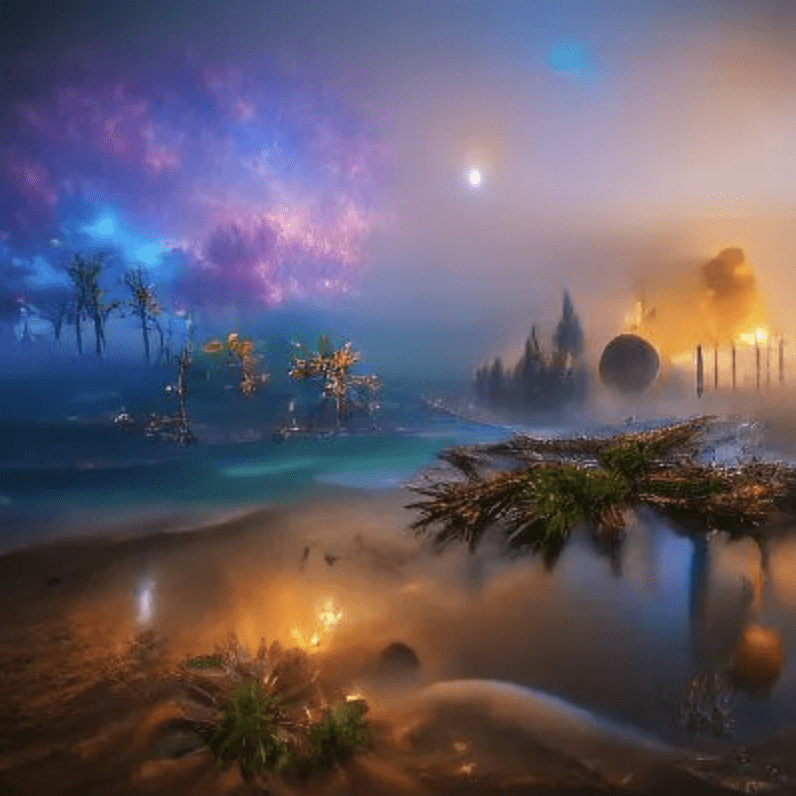 Looks cool—although it's not quite what I imagined.
Because of this, let's try another similar prompt but choose the "Show advanced options" in the input phase and choose a starting image.
This time, I want the AI to edit my sup-boarding image such that it appears I was supping in the wonderland.
Here's what the input looks like: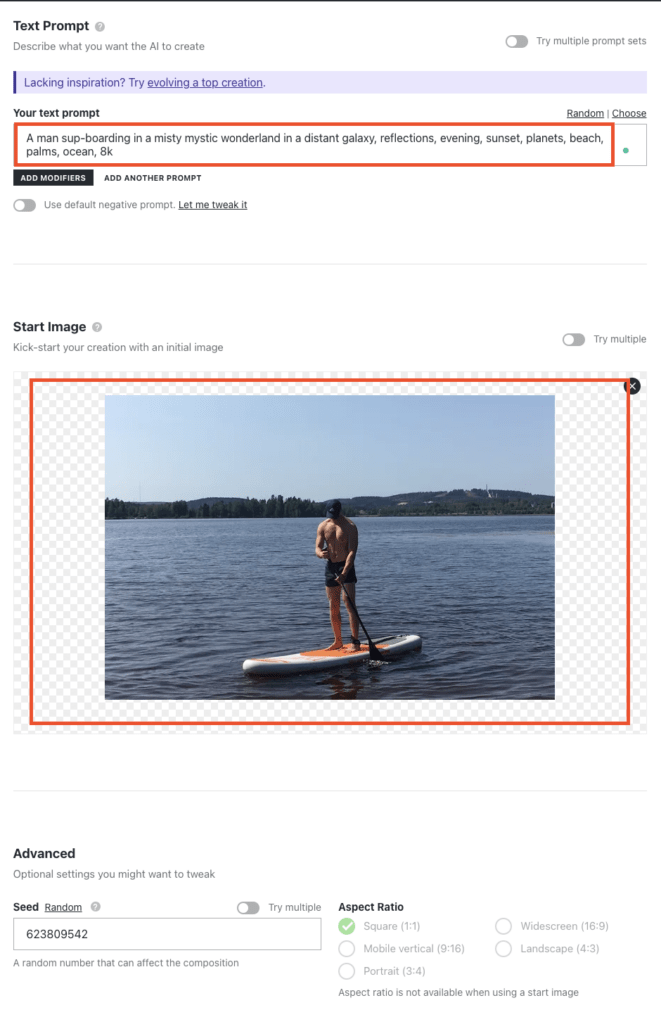 And here's the output: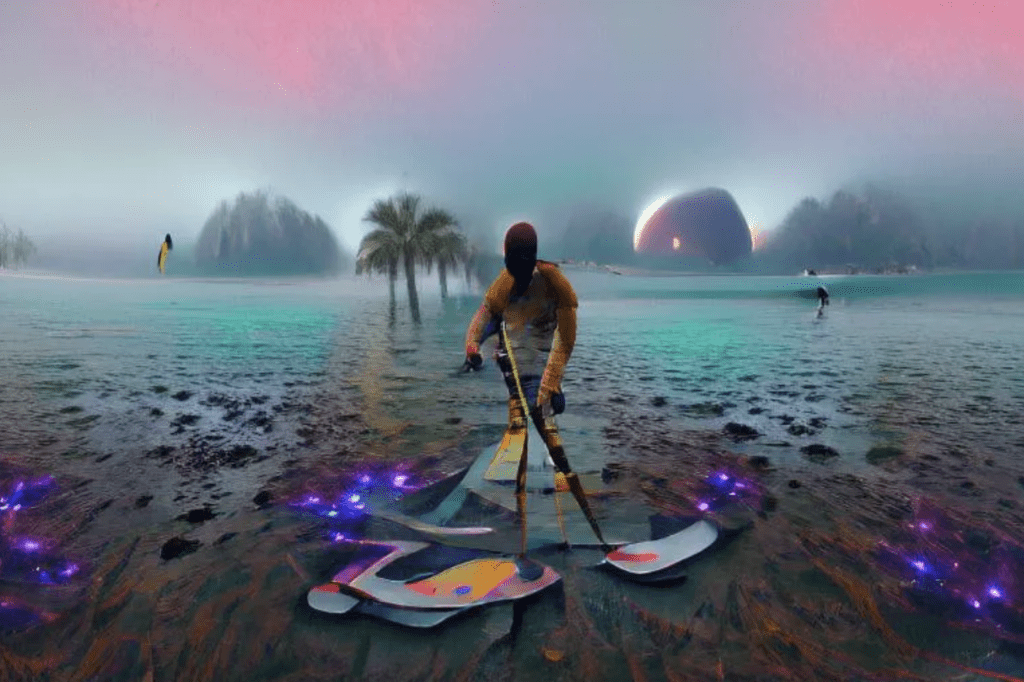 This one is a bit trippy. I expected to see myself in the image of a different environment. But now the AI modified the way my stance and sup board look.
But I like the vibe of the image.
Now it's a perfect time to try evolving the image with the same input. To evolve a NightCafe image, press the evolve button that pops up when you hover over the image.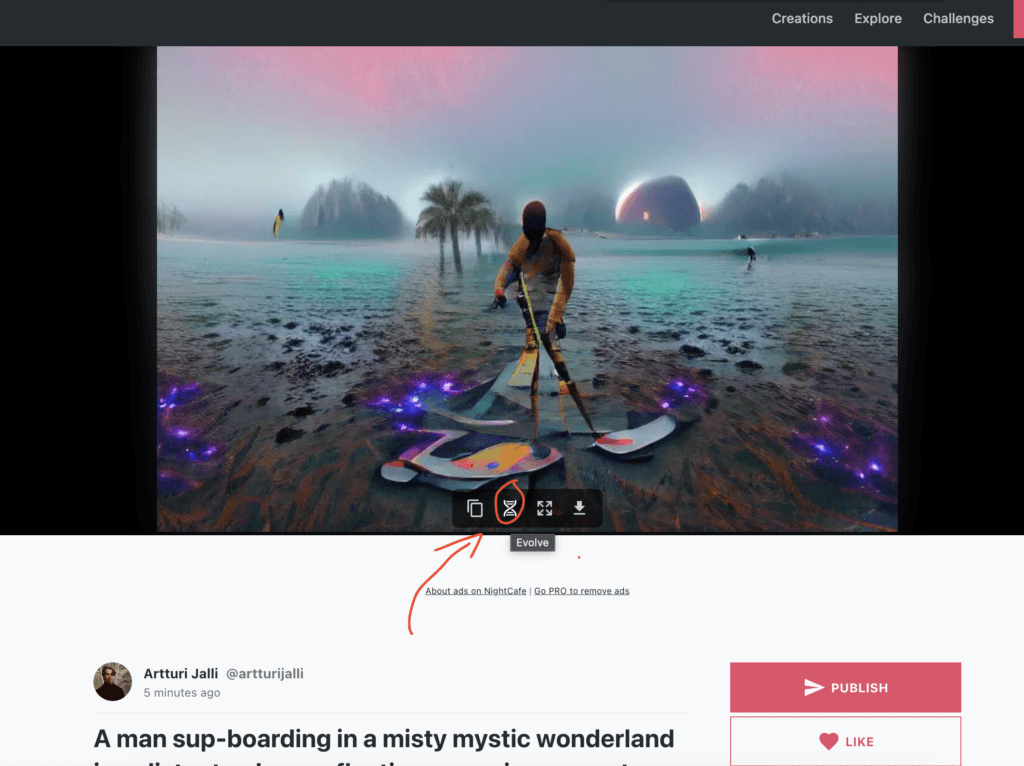 For this evolution, I chose a bit longer runtime to see what the tool does.
Here's what the output looks like now: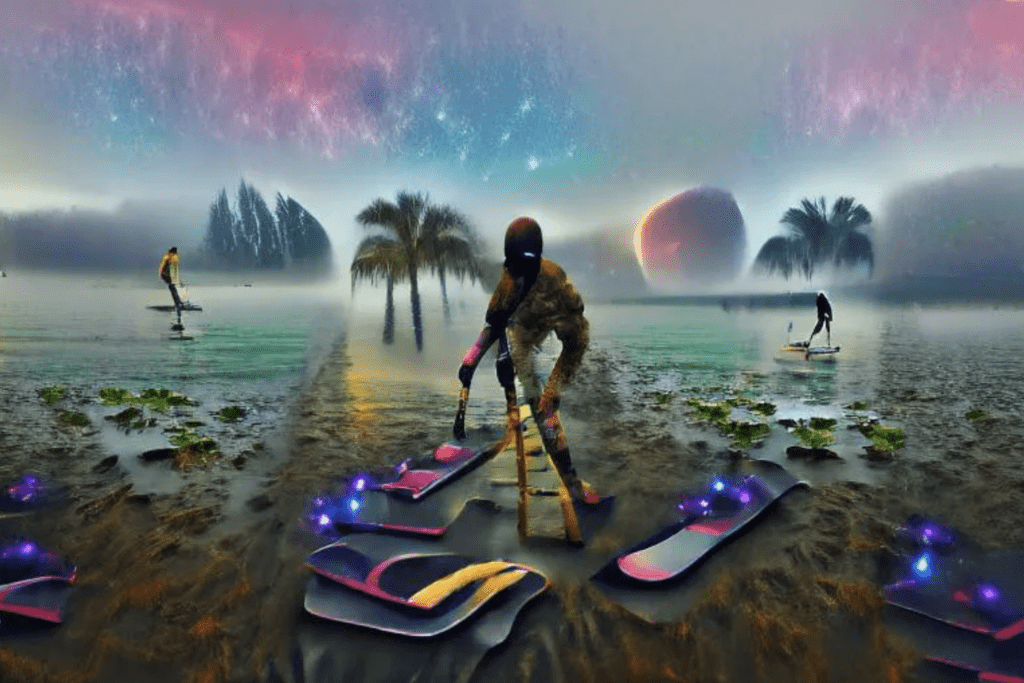 As you can see, now the image looks a bit different. I think the man supping starts to become more apparent in the image. I'll try to evolve the image once more!
Here are the final results—I'm not wasting more credits on this one.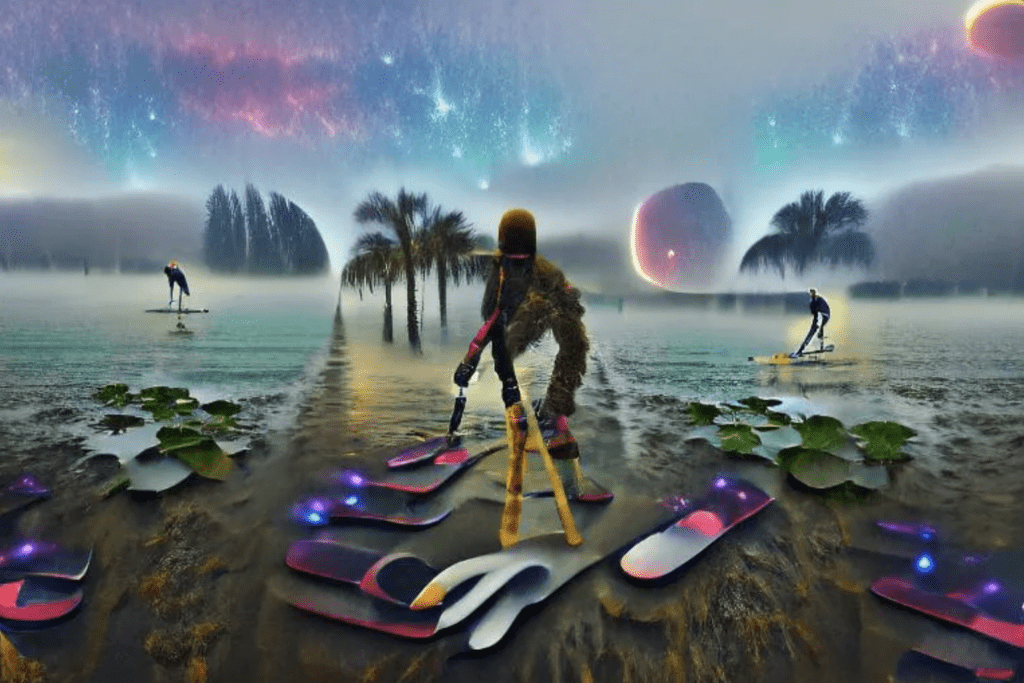 At the end of the day, this result looks awesome but it's quite abstractive. Not exactly what I anticipated. I would've wanted to clearly tell it's the same supper from the input image but in a completely different setting.
To be fair, I think my prompt design skills aren't good enough to produce the image I want. This might happen to you as well, which is no surprise—the AI can't read your thoughts.
Nonetheless, impressive stuff so far!
5. Style Transfer
Last but not least, the 5th AI art mode is called Style Transfer. This mode allows you to take an input image and convert it to a piece of art with a different style.
The image below says it all.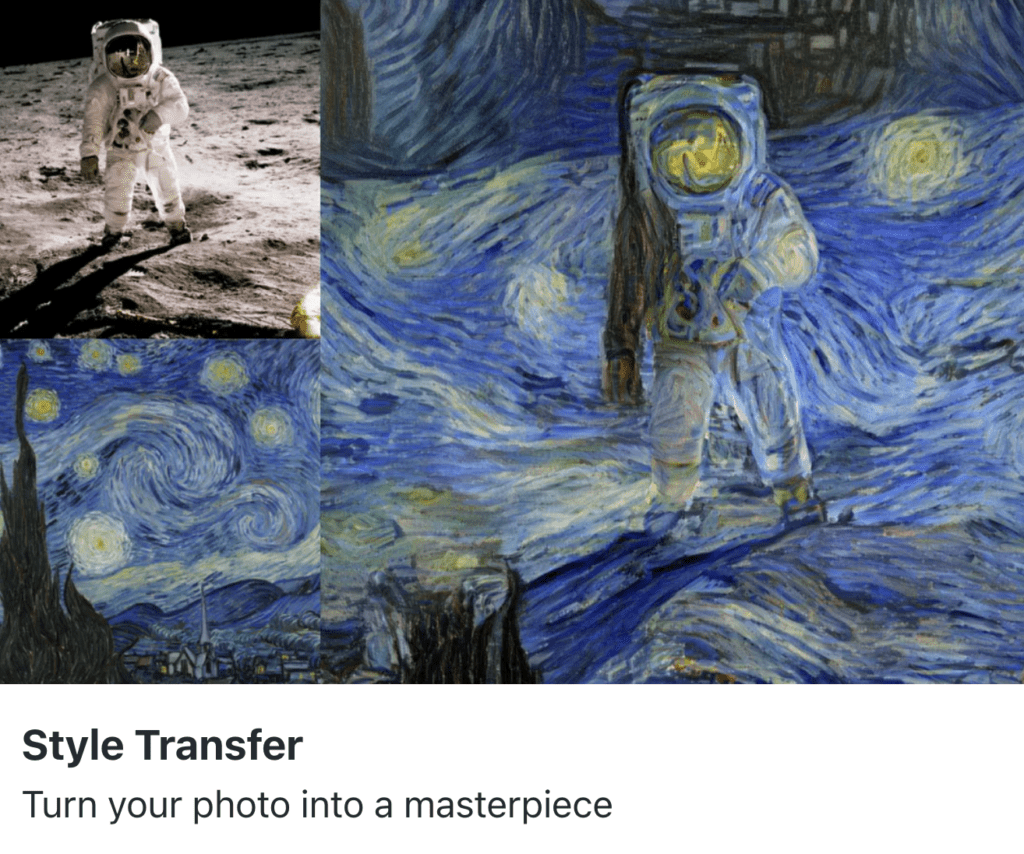 As an example, let's change the style of this picture of me sup-boarding last summer. To do this, I use the Style Transfer mode and choose a more artistic style.
Here's the input view: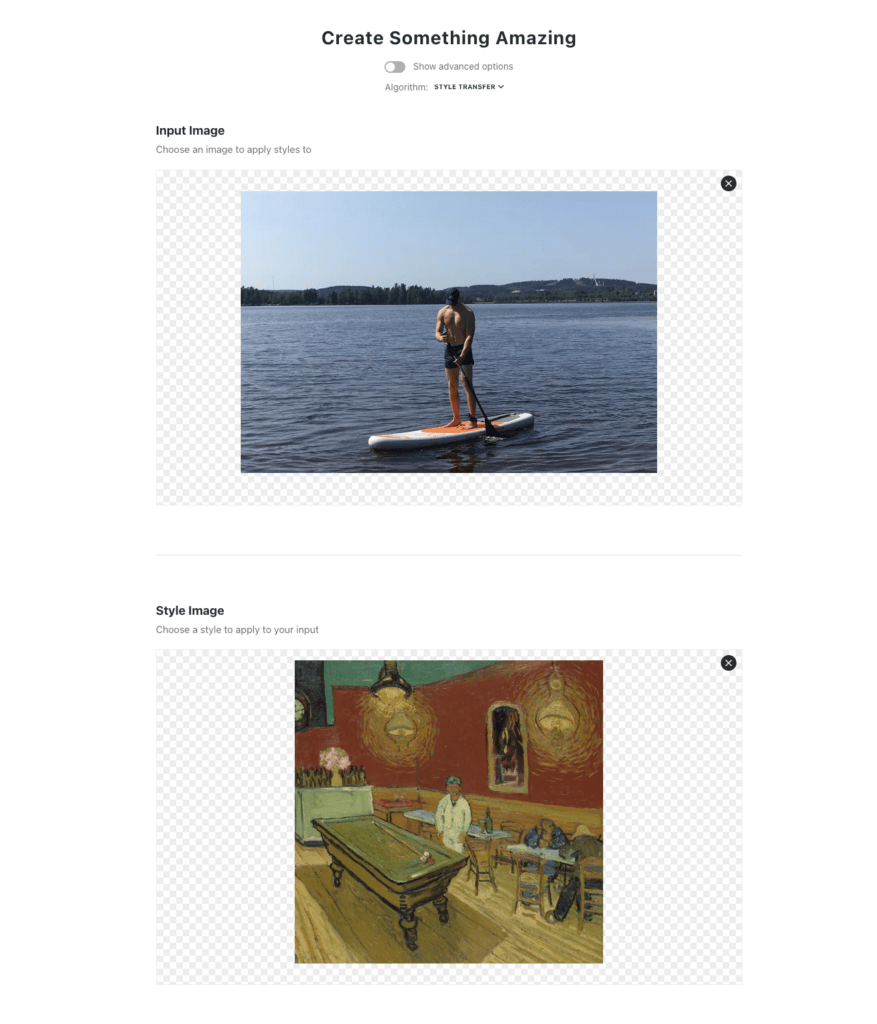 After waiting for 30-60 seconds, I got an output like this: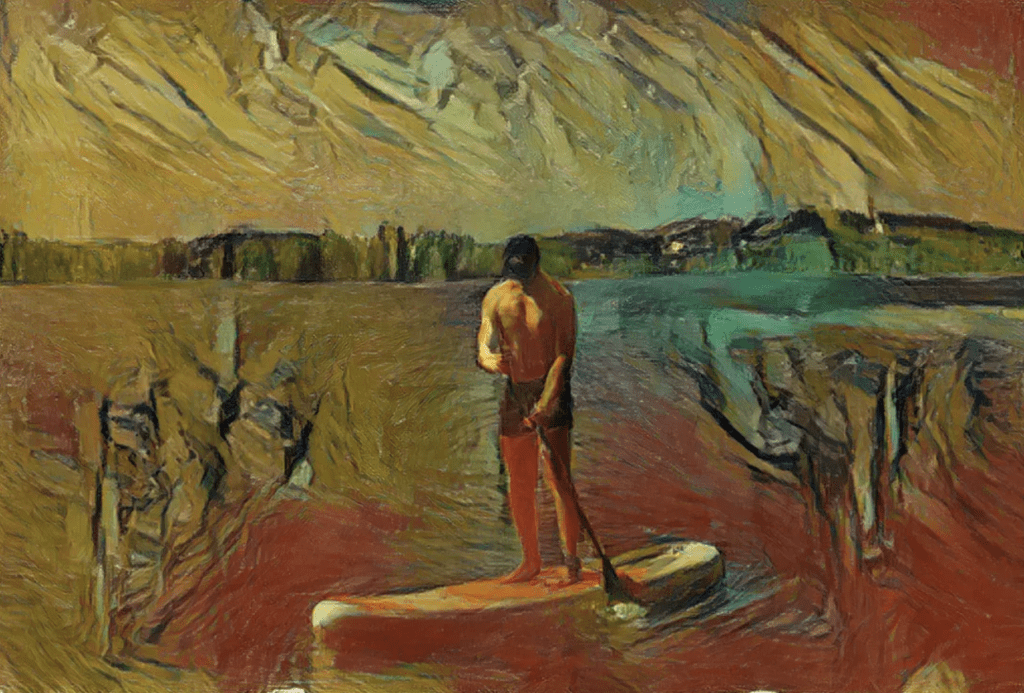 Quite impressive. Based on the preset image of the Style Transfer style I chose, this is more or less what I expected the output to be.
I think the style transfer feature is cool. But I must mention some styles you could probably apply for free by using a free image editing app.
Now that you've seen all the features in play, I must say I was most satisfied with the Stable mode and the Coherent mode.
In Stable, I was able to generate a ton of cool images of the mystery wonderland.
In the Coherent mode, the output I showed wasn't the best. But the configuration options made the art creation process more flexible, for sure.
Pricing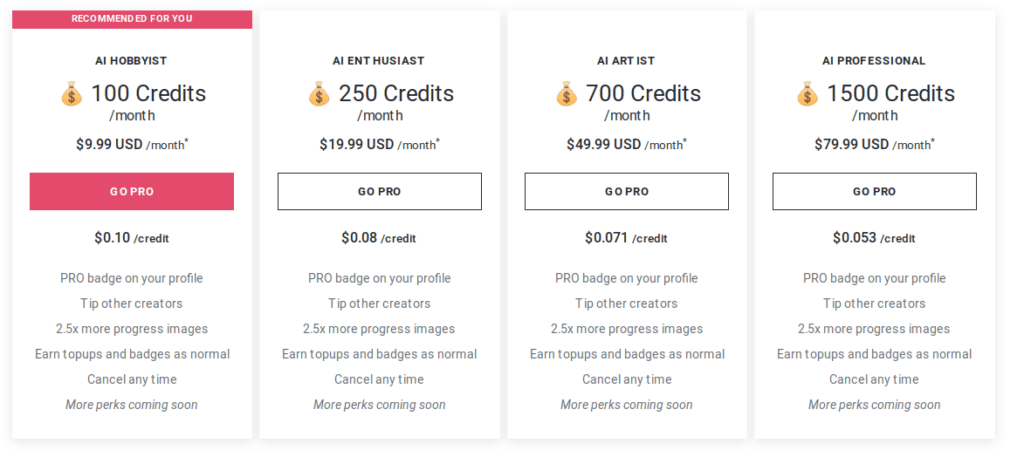 NightCafe has a credit-based monthly pricing model:
AI Hobbyist: $9.99/month for 100 credits/month
AI Enthusiast: $19.99/month for 250 credits/month
AI Artist: $49.99/month for 700 credits/month
AI Professional: $79.90 for 1500 credits/month
To print the AI-generated imagery, you need to pay separate print-on-demand fees.
Pros and Cons
Like all the other AI art generator tools, NightCafe has both pros and cons. Here's a quick summary of the features and things I like and dislike about NightCafe.
| Pros | Cons |
| --- | --- |
| Easy to use | Requires prompt crafting skills |
| Free trial (no sign-up needed!) | Long queues in image generation |
| A variety of styles and art generation modes | |
| Amazing outputs | |
| Lets you print your AI art on t-shirts, posters, or such | |
Who Is This Tool Best For?
This tool offers a great introduction to AI image generation for beginners.
There are many styles presets and art modes to choose from. Besides, NightCafe has a social media feature where you can share and get inspired by other creators.
After you've generated images you can even print them on stickers, wallpapers, or coffee mugs directly in NightCafe print-on-demand services.
My Art Looks Bad—What Did I Do Wrong?
I've tested a bunch of AI art-generating tools and can't emphasize this enough. No matter how good an AI art generator you use, you need to craft the inputs carefully to get stunning outputs.
The input writing process is called input design (or prompt engineering).
A short input like "Cats" or "Dogs" is bad because it leaves too much guesswork for AI.
A better input would be something like "A painting of a furry old cat in the middle of a field during sunset, ultra-realistic, cubism".
Nonetheless, the more details you include in the input, the more accurate the results. Also, the quality of the output can change drastically if you tell the AI you want e.g. an 8k image.
Read my complete guide on how to use AI art generators to get better results.
Final Verdict
NightCafe is awesome! You get an AI art generator with a ton of style presets and different modes. Besides, you can follow other creators in the space and interact with them.
In my test use, I was able to generate awesome pieces of art as well as photo-realistic images. If you start using NightCafe, I recommend using the Stable mode. But make sure to experiment with all the other features too. AI is a random process and for some inputs you might get better outputs in some other creation mode.
Thanks to the amazing free trial, there's nothing to lose. You don't even need to create an account to try the software.
Read Also