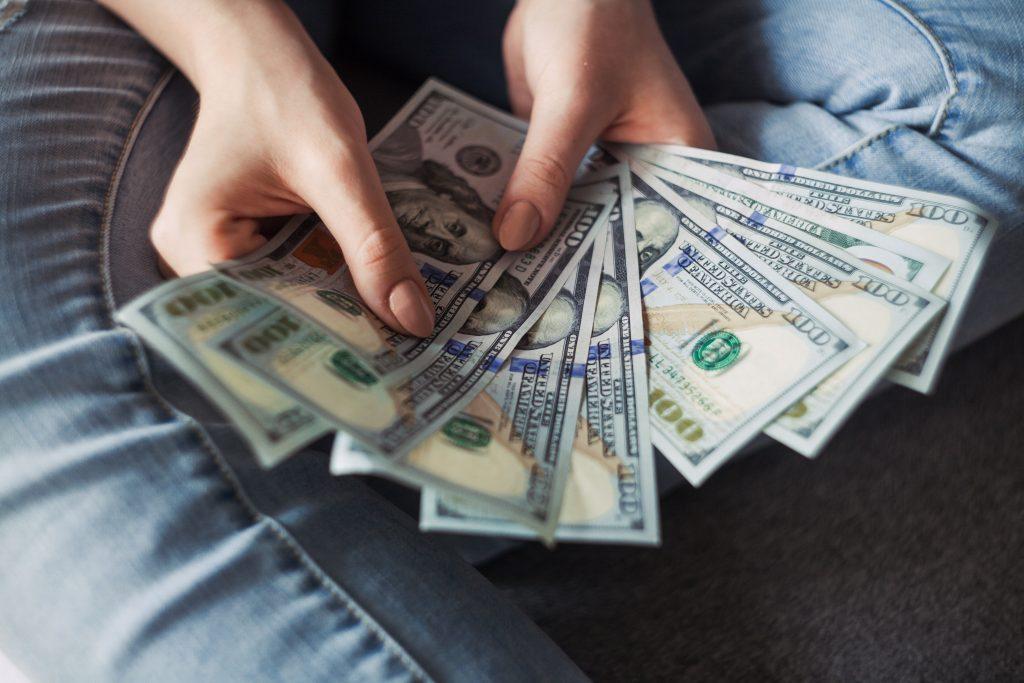 The best time to start a blog was a decade ago. The second-best time to start a blog is right now!
Blogging is a great and profitable business in 2022. When it comes to the initial investment, it is really cheap. You only need to spend around $50 a year.
However, blogging is a big investment time-wise.
It can take anywhere from 6 months to 18 months before seeing any significant results or earnings.
Sadly, this is what most people get wrong.
If you expect to build a profitable blog in 2-3 months, you are guaranteed to fail and give up.
These days getting articles to rank on Google's search pages takes weeks or months no matter how good the content is.
So even if you spend 30 hours a week for 3 months you still may not see the kind of progress you'd want to.
In this article, you are going to learn:
Reasons why blogging is still profitable and definitely worth it in 2022.
Difference between hobbyist blogging and business blogging.
The right direction to go if you are serious about blogging in 2022.
How do blogs make money.
Why Is Blogging Worth It in 2022?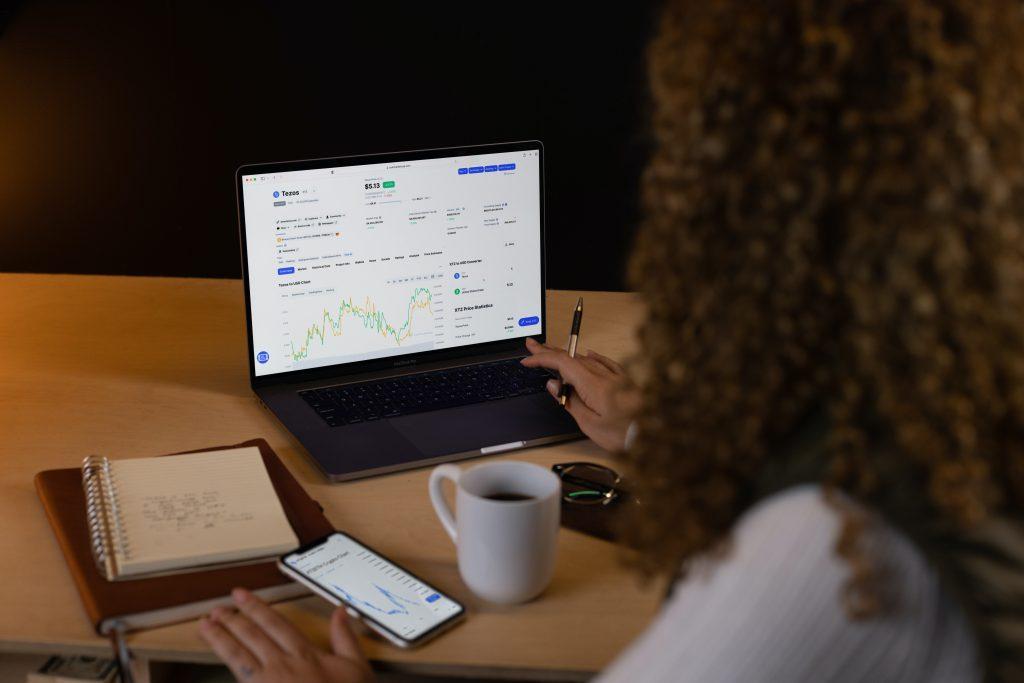 Blogging is worth it in 2022.
It is a perfect way to connect with your audience, showcase your skills, and build trust. Ultimately, this can lead to long-lasting partnerships, passive income, and also new job opportunities.
Before jumping down to the details, let's make a distinction between hobbyist-blogging and blogging for business.
It is important to get this right.
As it turns out, hobbyist-blogging is almost always not financially worth it.
On the other hand, treating blogging as a business is definitely financially worth it.
Hobbyist-Blogging vs Blogging for Business
To put it short, blogging as a hobby means writing about things you personally like.
In comparison, blogging as a business means writing blog posts that solve readers' problems.
Blogging for fun is beneficial in all possible ways, except for financial reasons.
To make blogging financially worth it, you need to mix in the business aspect to it. In other words, you need to solve readers' problems.
Hobbyist Blogging
Blogging as a hobby is worth it as long as it makes you feel great.
For some, it is a way to leave public notes. For others, it can be a way to express themselves.
Usually, a hobbyist blogger spends a couple of hours a week writing about topics they personally like.
Typical headlines for a hobbyist blog post could be:
"My Favorite Pieces of Art".
"Why I Do Not Like Cats".
"My Summer Vacation in Morocco".
Writing requires thinking, creativity, patience, and more. These skills are always useful in life.
If you treat blogging as a hobby without the intention of financial advantage, it is definitely worth it.
However, a hobby blog does not make any money.
Eventually, you have to treat a blog like a business to make money any money from it.
Blogging for Business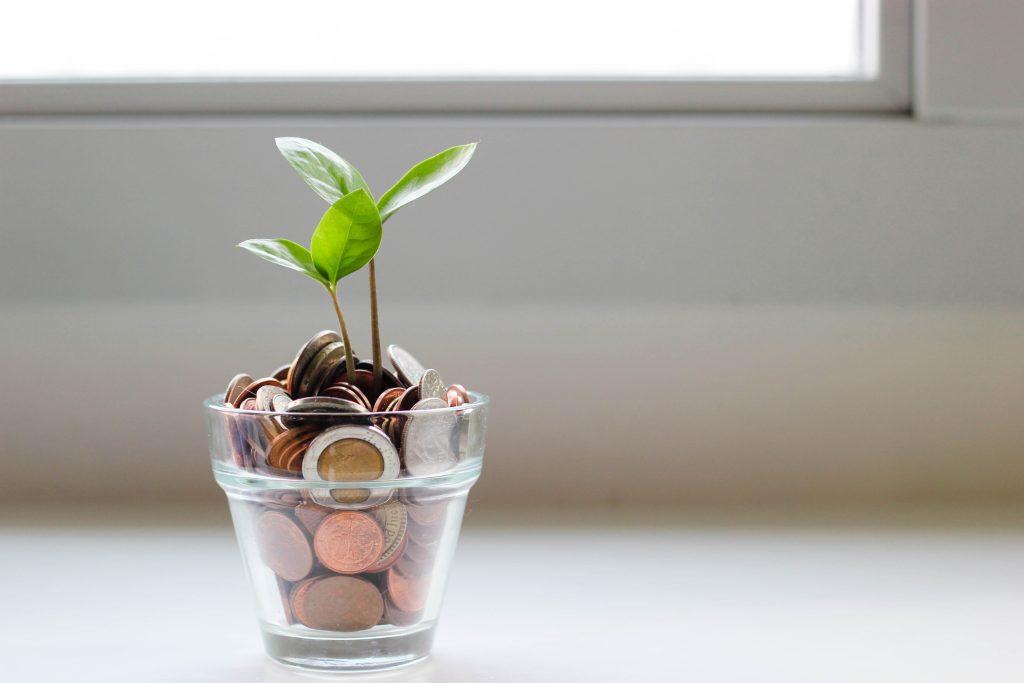 Blogging for business is an entirely different ball game.
This form of blogging requires lots of strategic work with financial advantages in mind.
As a business blogger, you need to carefully choose a lucrative niche for the blog.
Then you have to spend months rigorously building the audience by publishing long-form content on a daily basis.
This can easily be a full-time job.
You should not write about yourself or topics you personally want to write about. Instead, you need to produce customer-first content.
On a business blog, each post is a product that solves a problem.
For example, a crypto blog could write how to design NFTs using PhotoShop. The goal is to make the reader purchase a PhotoShop license. This earns the blogger a commission.
Typical headlines of a business blog could be:
"How to Improve Work Ergonomy"
"How to Design a Website"
"10 Best Photo Editing Tools"
Why Is the Distinction Important to Understand?
To make money blogging, hobbyist blogging is not worth it.
The only exception is if you are an influencer with a large following, to begin with.
The reason why hobbyist blogging does not earn you a big buck is it does not solve problems.
Surely you can write entertaining and compelling stories people would enjoy reading.
However, writing about a holiday in the countryside does not fix the problems people are searching for.
How could people even find an article like this? No one is searching for that type of content.
To put it short, blogging is financially worth it only if you treat it like a business!
Why Do People Say Blogging Is Not Worth It in 2022?
Some people will tell you blogging is not worth it in 2022.
This is because they expected financial benefits without putting in the hours and treating their blog like a business.
Failing as a blogger is quite easy.
Here is a list of common things that could go wrong.
Not treating the blog like a business.
Choosing an irrelevant niche.
Writing too thin/short content.
Failing to monetize the blog.
Losing motivation.
Losing patience.
Not putting in the hours.
All in all, the biggest issue is that the expectations do not meet the reality.
Blogging is really competitive.
As a matter of fact, there are more than half a billion blogs in the world. You have to do things right for a long time before you get to enjoy the benefits.
For some reason, blogging is believed to be an easy way to success.
Some people think "Writing 5 hours a week for 6 months will make me an influencer".
This is far from the truth.
Just like any other form of business, blogging takes time and patience. A lot.
If you start a blog today, expect no results within the first couple of months. If you spend 20-40 hours writing strategic content for ~3 months, you should start seeing your audience grow steadily.
Then after a couple more months, you might be lucky enough to reach 10k+ visits a month. At this point, you can start considering monetizing the blog. This takes probably another 3-6 months before any significant results.
To put it together, expect no significant financial results in the first 6-12 months.
Now you understand what it takes to build a successful blog.
Next, let's take a look at some common ways how blogs make money.
And no, this is not an ultimate guide on how to make money as a blogger.
Instead, you learn how blog monetization works on a high level.
Furthermore, understanding these monetization strategies helps you understand why blogging is actually worth it in 2022.
How Do Blogs Make Money in 2022?
To further demonstrate why blogging is still worth it in 2022, let me show you a bunch of proven ways blogs make money.
Disclaimer: These monetization methods work only if your blog already has a big audience. If you are just getting started with your blog and do not have an audience of 10,000+ views/month, you should not spend any time on these. In the beginning, you should only focus on writing a lot of quality content. Anyway, roughly understanding how blogs make money is important before getting started.
1. Affiliate Marketing
These days ~90% of the consumers trust online reviews as much as personal recommendations made by a friend!
This is great news for bloggers.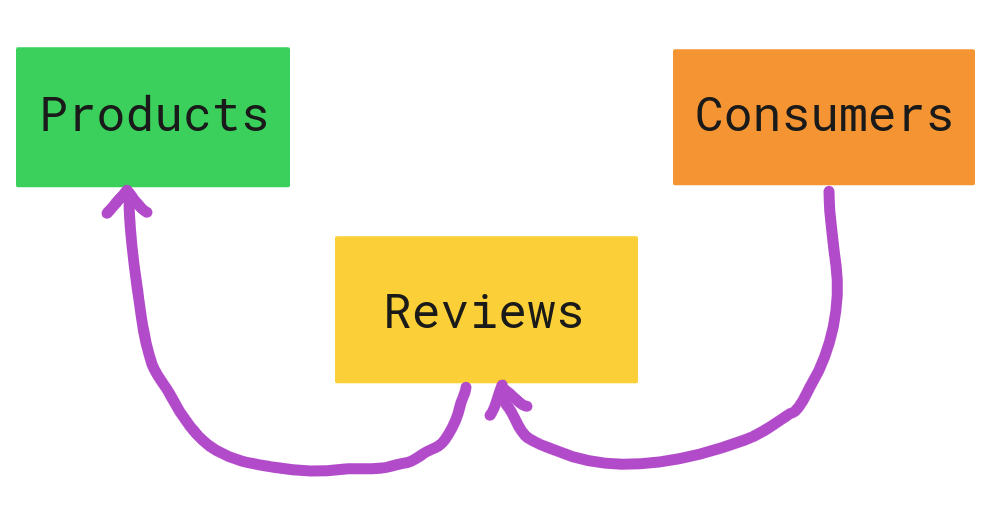 Before making a purchase, consumers read reviews to make sure they spend money wisely.
For example, if you want to start editing photos, the first thing you probably do is Google "Best photo editing software".
Try it!
If you run this search query, you are going to see a lot of blog posts that list different photo editing software.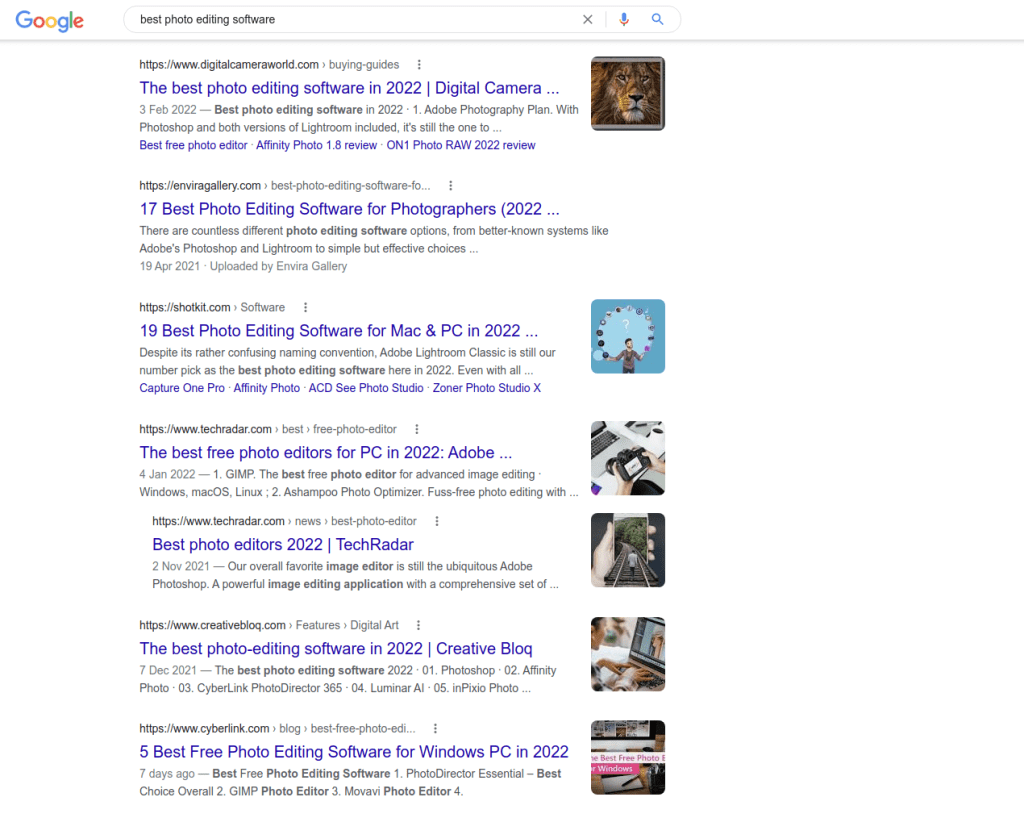 These product reviews are written by bloggers.
All of these blog posts are affiliate posts.
The idea is that a blogger places special links to the products in the article. Then if a consumer clicks one of these links and makes a purchase, the blogger gets a small commission.
This is affiliate marketing in a nutshell.
It is one of the best ways to make money as a blogger.
If you open up any of the articles in the above search query, you are going to see list posts where each product has an affiliate link to the actual product.
2. Ads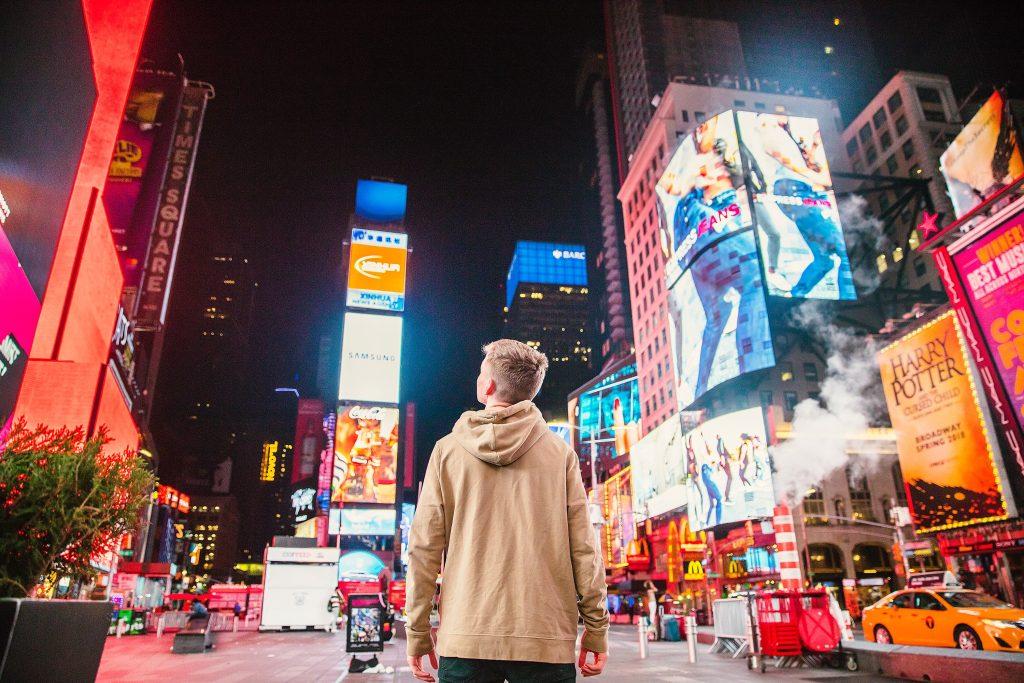 One of the most common ways to monetize a blog is by displaying ads on your site.
This is the traditional approach to monetizing a blog.
Back in the day, you would activate Google AdSense on your blog and start earning based on impressions and clicks.
The downside of Google AdSense is that they are really strict and picky. Furthermore, you literally need to have millions of visits to your blog to earn decently.
However, these days, there are advanced ad networks, such as Ezoic. This ad network uses machine learning algorithms to predict what types of ads your visitors most likely would like to see.
With advanced networks, you are able to earn 2-3 times more than using Google AdSense.
However, in 2022, ads are giving way to affiliate marketing.
With affiliate marketing, you have the potential to earn at least 10 times more than displaying traditional ads.
This is why you are seeing fewer irrelevant ads on the sites you visit.
3. Sponsored Posts
Once your blog has a ton of following, you can start doing sponsored posts.
A sponsored post is a post written by a third party that gets published on your blog for a publishing fee.
This fee is calculated based on the traffic on your site.
A sponsored post is a great way for businesses to grow their audience and brand awareness.
Monetizing via sponsored posts is straightforward.
First, you need to grab the attention of a third party. You can pitch your blog to a business and ask if they are interested in a sponsored post.
Alternatively, you publish a page on your blog where you announce you are doing sponsored posts. Then just have to wait for someone to ask.
4. Consulting, Coaching & Freelancing
Once your blog has gained some following, you can start promoting your skills to your readers.
When you are not writing, you can use your skills to help your readers solve a problem. This way, you trade time for money.
To make this method effective, you should promote freelance gigs that are relevant to your audience.
For example, if you run a web development blog, you can promote website-building gigs to your readers.
However, keep in mind this approach is not scalable. You are not able to make money while you sleep.
Anyway, consulting/freelancing can be a great way to earn some extra bucks, especially in the beginning.
5. Courses and Info Products
When you have a big enough audience, you can start selling courses and info products related to your niche.
A fitness blog can sell training programs to its audience.
A programming blog could sell software development courses.
Creating a course or info product is a great way to monetize a blog. This is because you can make money while sleeping.
The downside to this approach is it takes a lot of time to build a quality product. Furthermore, you have to be strategic to maximize conversions. And before you even start, you need to be sure it is something your audience finds interesting.
This is why creating courses/info products is not recommended before you have a big audience of tens or hundreds of thousands of readers.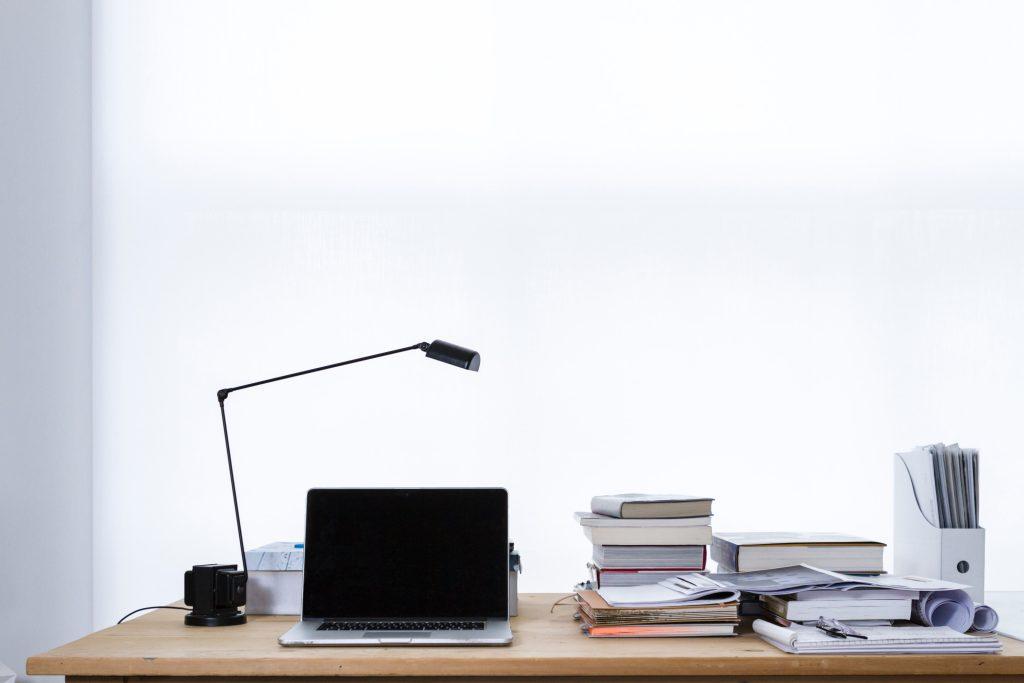 6. Merchandise
One way for blogs to make money is by selling physical products, like merchandise.
Once again, to pull this off, you need to have a big and loyal audience that is ready to support your work by purchasing products.
Setting up the online store itself is not a tricky thing to do.
These days, the big print-on-demand companies make it easy to start selling your own merch.
In short, all you need to do is:
Find a print-on-demand company, such as SpreadShirt.
Sign up for a partnership.
Design your merch on their platform.
Install a website plugin for setting up the store and start accepting payments.
Publish your online store as a page on your blog.
This way you do not need to have a physical store and products. Instead, you can let the third party do the hard work for you. Of course, this means they take a slice of your pot.
Selling merchandise is a great way to monetize a blog. Once you are up and running, you do not need to do almost any manual work to sell your products.
7. Acquisition
When your blog has established a long-lasting authority and a loyal audience, you may want to sell the site to a bigger authority in the niche.
Typically, websites are sold for 20-50 times the amount of how much they make each month.
So if your blog makes $3,000 a month, you can expect to sell your site for $100,000!
However, there is a lot of work to be done before reaching this point.
8. Website Flipping
Speaking of acquisitions, you can also buy an existing blog and start growing it.
This is called website flipping.
In a nutshell, website flipping means:
Purchasing an existing blog.
Growing its audience.
Monetizing the blog.
Selling the blog.
This is not the typical way to start making money as a blogger, but it is still an option.
In this approach, you can skip the hassle of setting up the blog and waiting for Google to start ranking the articles. It can save months of work.
However, website flipping requires a much higher initial investment than starting a new blog. The price of an existing website is usually high.
As you learned, blogs are sold for 20-50 times the amount they make per month. So if a blog makes $100 a month it can already cost you thousands of dollars.
If you are someone with a ton of blogging experience and can afford to purchase a blog, then this is a viable option for you.
Awesome!
Now you understand why blogging is still worth it in 2022. You also know what to expect when getting started as a blogger.
Where to Go from Here?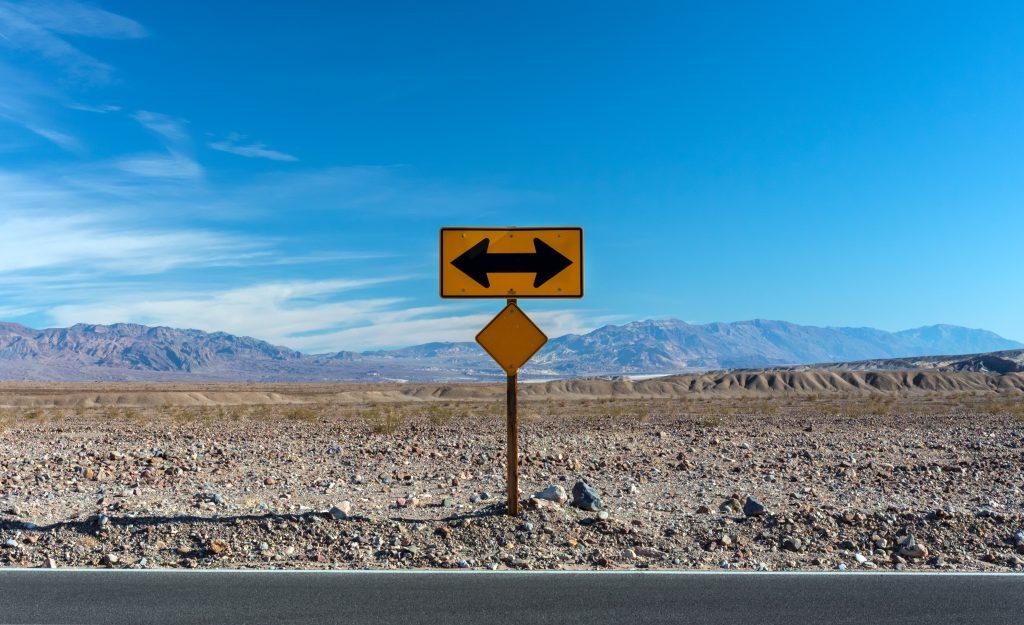 Are you convinced you want to try blogging?
Before writing a single blog post, I recommend you check IncomeSchool on YouTube.
If you do not have time to watch all their videos, do at least this:
Open up the channel.
Sort the videos by popularity.
Watch the 15-20 first videos that appear.
Yes, it is going to take time but this is what blogging is all about.
You have to stay ahead of the curve all the time.
Anyway, these videos should give you an idea of how to get started and how things work in the blogging space.
The way I have managed to grow my blog is by watching IncomeSchool's free tutorials.
They also offer you a paid program, but that is completely up to you.
Personally, I have done well without it.
And no, I have no affiliations with IncomeSchool.
Danger zone: Blogging space is littered with useless SEO advice. Beginners are tricked to purchase expensive SEO tools and waste time on things that don't matter. For the first year or two, you should only pay for keeping the website up and running. Furthermore, you should only focus on producing strategic content that solves readers' problems. IncomeSchool is one of the only honest channels out there that teaches you truly important skills without trying to sell you useless stuff.
Also, on this website, I might recommend to you some tools I have found useful when blogging. However, these tools are not mandatory, and you can build a successful blog without using them.
Thanks for reading.
Happy blogging!
Further Reading
How to Use AI to Write a Blog Post