Blogging is not writing about random topics that pop up in your mind.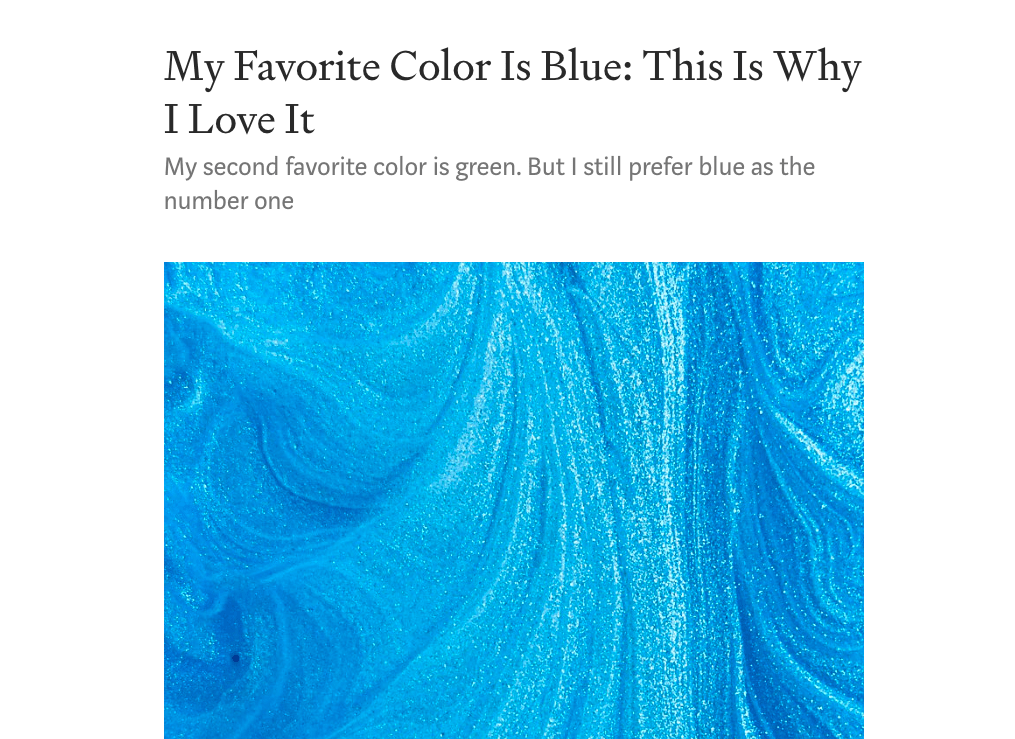 As a blogger, I've written closer to 1,000 blog posts. Yet I've never come up with the topics myself.
These days, blogging is all about solving problems and providing real value.
Every blog post topic should be something that people are searching in Google.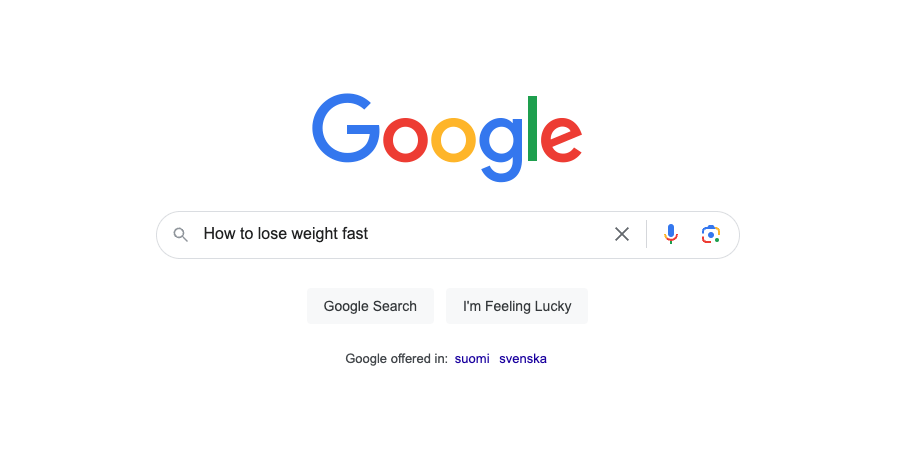 Finding these types of blog post topics is crucial when building a successful blog.
Many SEO tutorials suggest using expensive SEO tools to find those blog post topics.
But that's completely redundant.
Let me show you a 100% free strategy I've used to get more than 5,000,000 readers from Google.
By the way, make sure to also read: Best FREE Blogging Tools
Let's jump into it!
#1 Google Suggestions
The best way to find blog post topics is by using Google's own data—that's completely free.
And no, we're not going to do math-heavy data analysis here. Instead, we're going to do something very simple that even a kid can do.
I'm of course talking about Google Search suggestions.
Just type in something related to your topic or niche and see what Google suggests.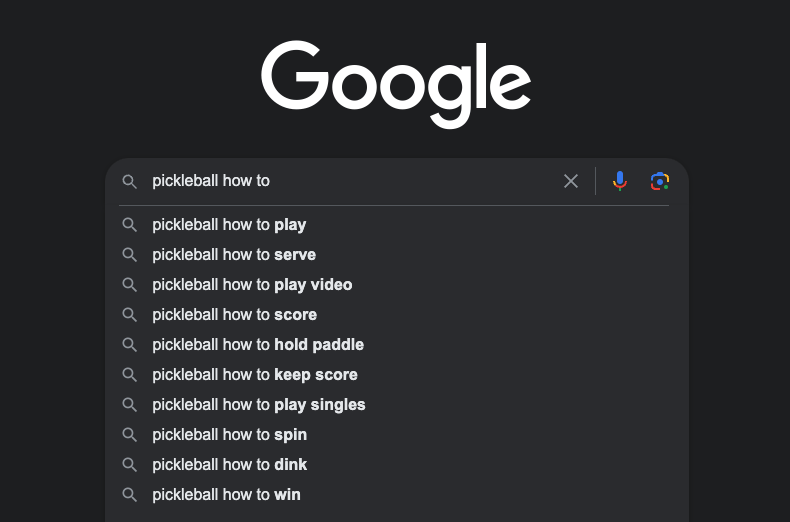 These recommendations are great blog post topic candidates. These aren't just some random guesses made by Google.
These topics are based on Google's search data.
If Google suggests something, it means there are people searching for that.
In other words, it's a great topic to write about.
You don't need to know the exact number of searches made for that topic. This is because no one knows the search volumes a blog post could get—not even Google.
Depending on the post, it might rank for thousands of related searches.
For instance, look at the number of search phrases one of my blog posts rank for: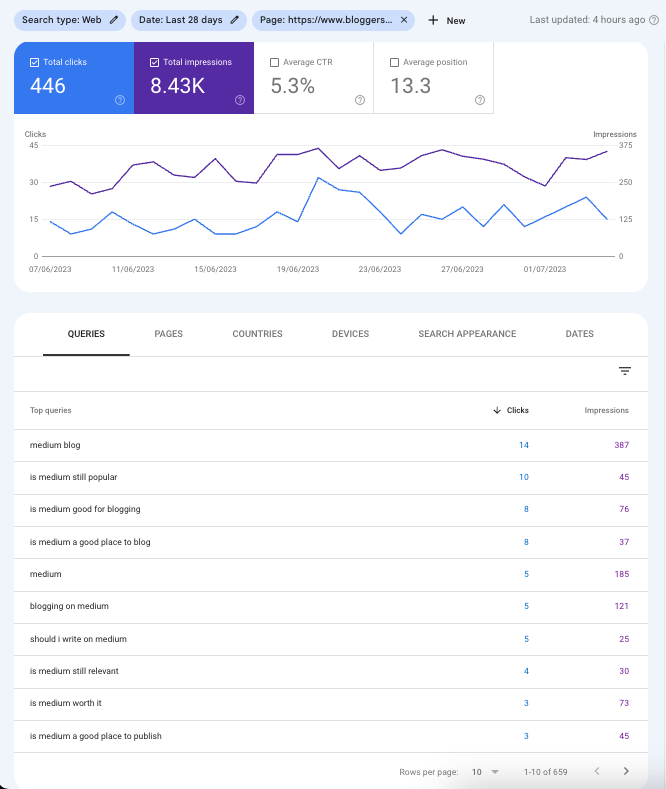 So it's completely irrelevant to even try to predict the number of visitors a blog post could get. One search phrase might only get 100 views per month but your post could rank for hundreds of those.
If you see some SEO tools that claim they can do this, they really can't.
#2 Check Related Searches
Another way to find blog post topics is by checking related searches/people also ask (PAA) sections on Google.
To do this, perform a Google search on something related to your niche.
By scrolling down a bit, you usually find this "People also ask" section.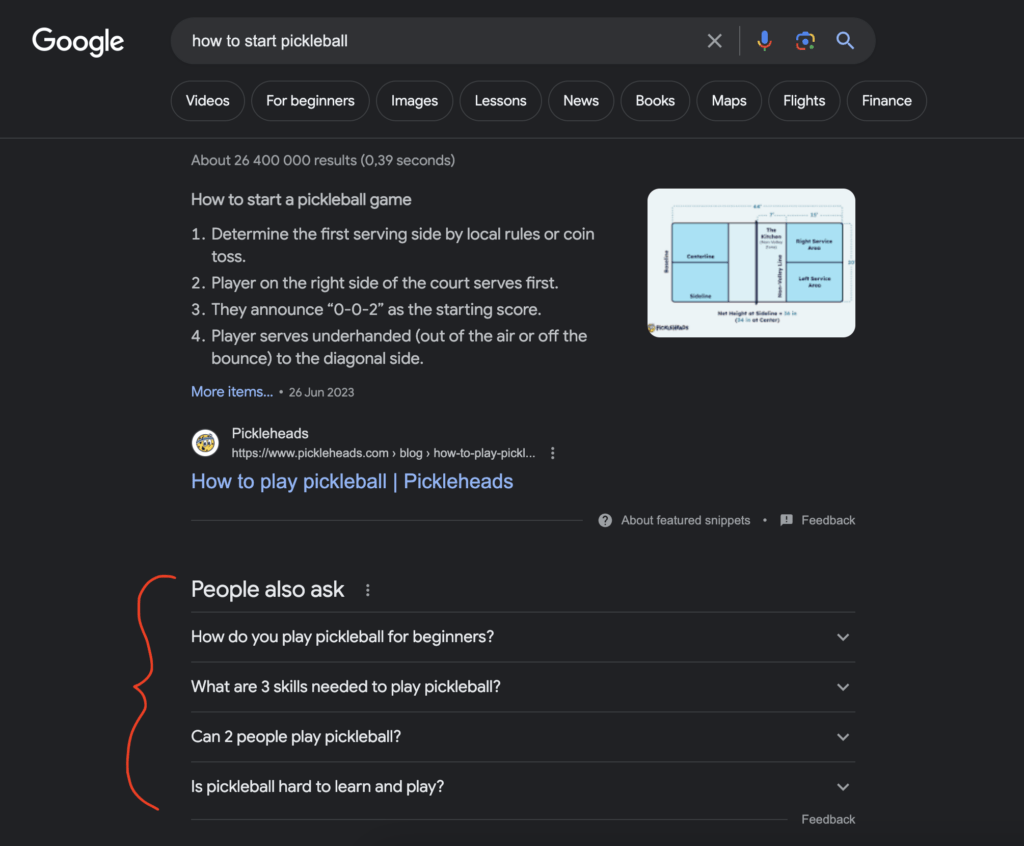 This is once again awesome 100% free data.
Google basically tells you that these are the hot questions that people are asking right now.
These are usually really good blog post topics.
To find even more great blog post topics, scroll the search engine results page down and see the "Related searches" section.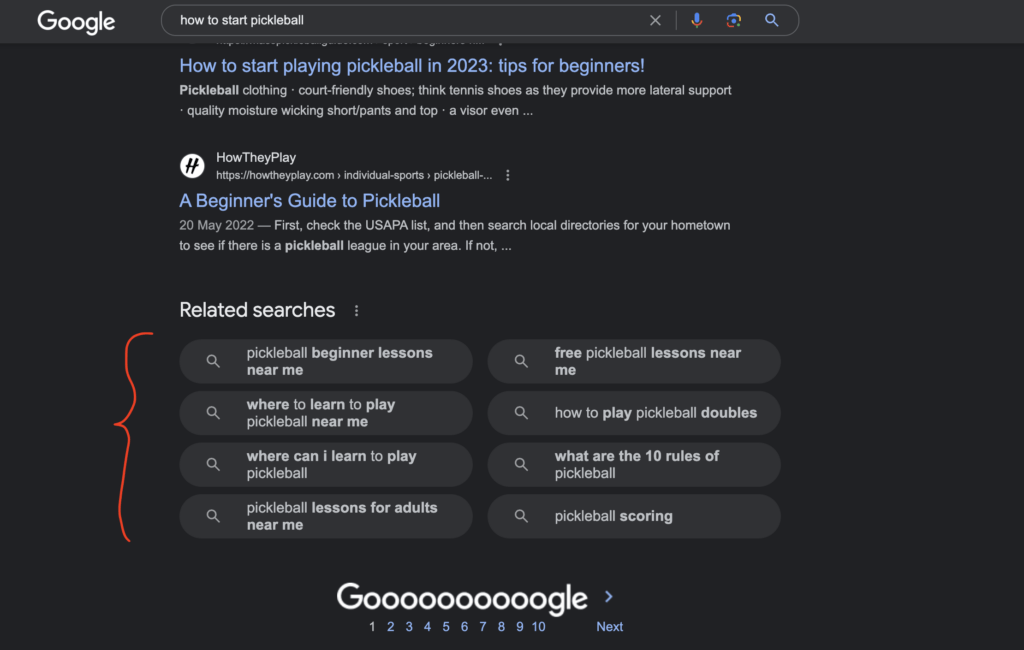 These are once again based on Google's data and are searches that people are performing all the time.
#3 Competitors Topics
I think one of the most underrated ways to find blog post topics is by checking what your competitors are writing about.
It's 100% fine to write about the same topics as your competitors.
So head over to your competitor's blog page and see what topics they have covered.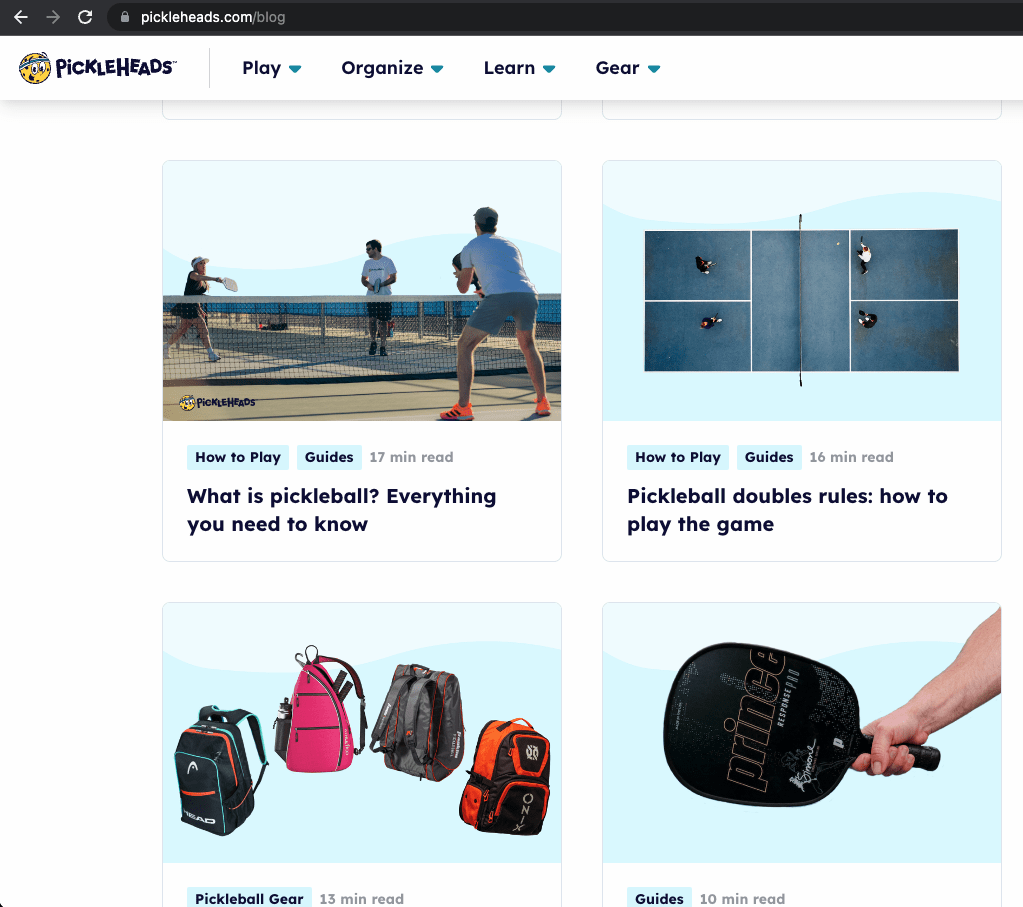 If you do this, though, remember that not all topics are worth writing about.
Remember, your goal is to write blog posts that solve problems that people are searching for on Google.
So if your competitors' blogs are interviews or news types of articles, or anything that's not something people would ask Google, skip those topics.
For example, a bad blog post topic would be something like "This 10-year-old pickleball player is the next superstar".
A good blog post topic could be something like "Pickleball rules for beginners".
#4 Google Trends
Last but not least, you can use Google Trends to find topics for your blog posts.
To use Trends, type in your niche or some key topic in it.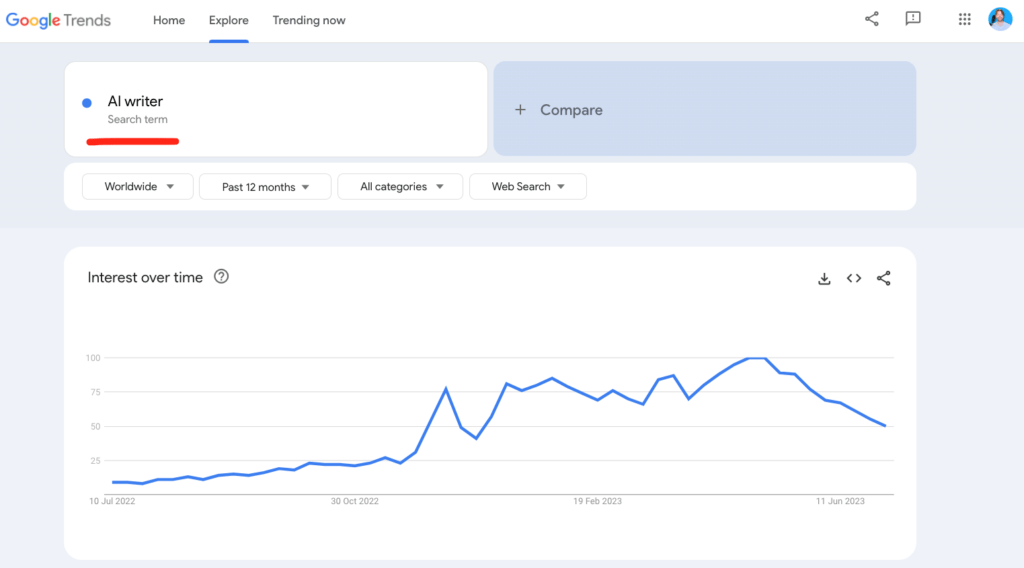 Then scroll down the page to find related topics.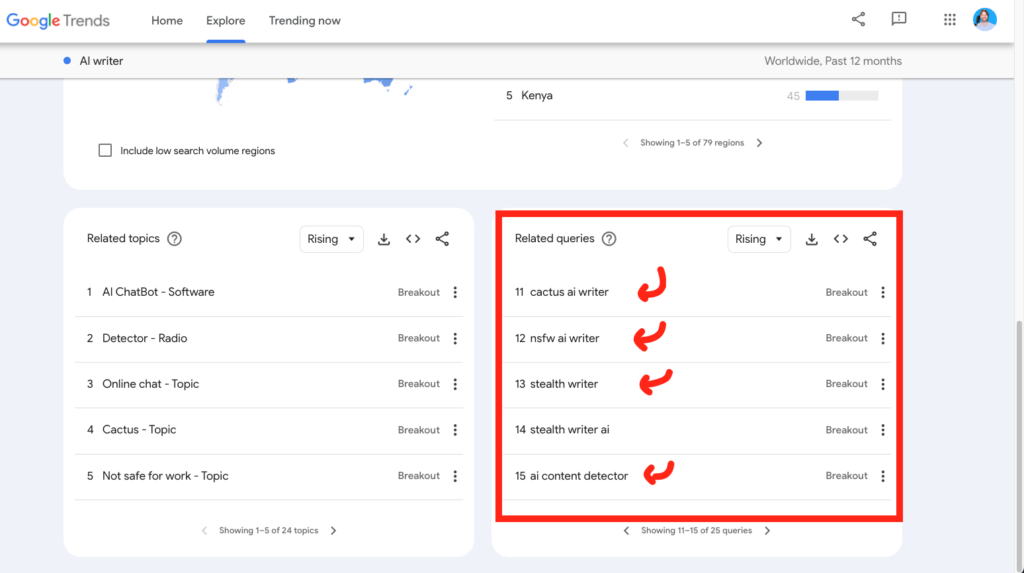 Here you find 25 related searches from the time period you've chosen.
These give you ideas/inspiration for blog post topics.
Many times, these are not good topics as is, but you need to find out more about the queries.
Search for those related queries on Google to see what pops up.
Sometimes, those might just be popular names or events that aren't really worth writing about.
But sometimes, those related queries can reveal products you should review.
For example, when I checked Trends for "Pickleball", the related queries show me two review post ideas: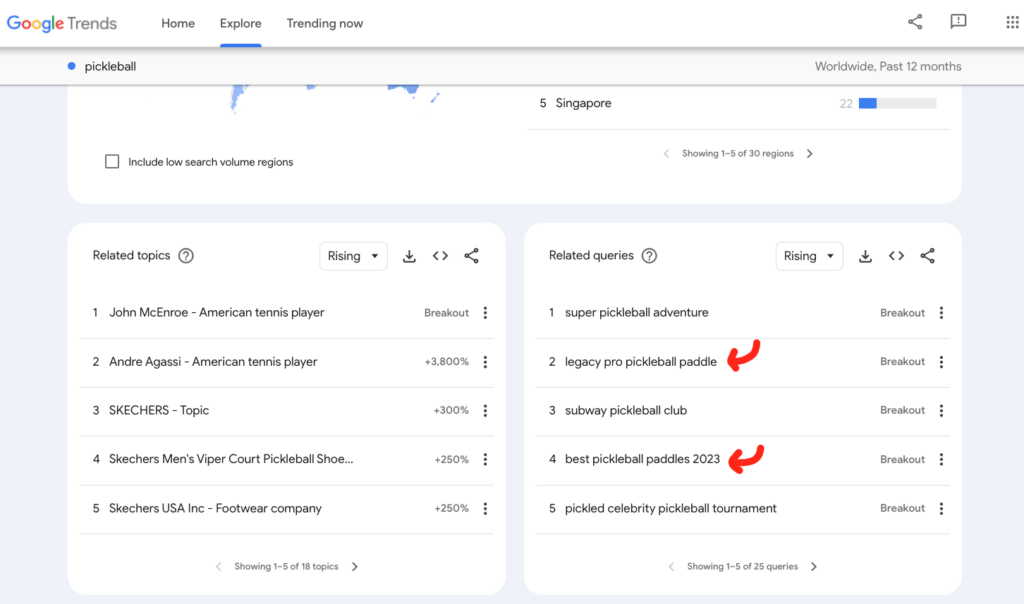 Before You Write…
This is important!
Once you've identified blog post topics, check what pops up when you search for those on Google.
This shows you what types of posts rank high and what characteristics they have.
In essence, this gives you an idea of:
Whether that topic is worth writing about in the first place
What it takes to write a successful post about that topic
Let me show you an example of where I find a topic for my blog post and what type of content to write about.
Let's say I want to know what people search related to "Jasper AI Review" in an effort to find potential related blog post topics to write about.
I'll start by searching for Jasper AI Review on Google.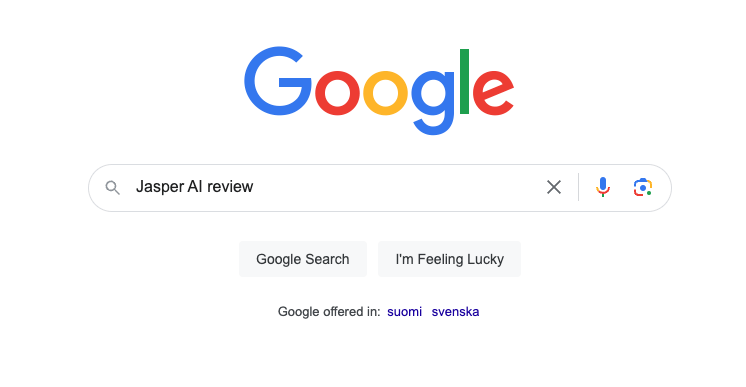 Then I check the People also ask section: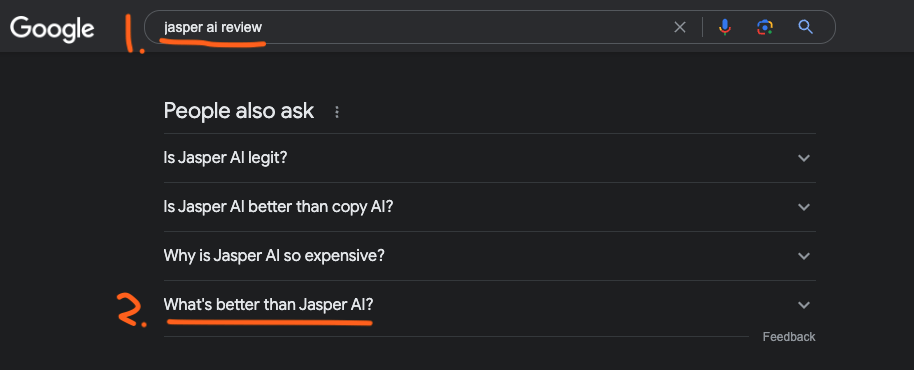 The last option "What's better than Jasper AI" sounds promising. It could be a question I could answer thoroughly.
But before writing, I need to see what pops up when I search for that phrase.
As you can see, none of the search results have "What's better than Jasper AI" as their title.
Instead, they're all "Best Jasper AI Alternatives".
This reveals that Google thinks "Best Jasper AI Alternatives" is the way to answer the question "What's better than Jasper AI".
This is not a mistake and definitely, something I should ignore.
Instead, this is a valuable piece of information I need to consider when writing a blog post.
In other words, instead of writing "What's better than Jasper AI", I should do "Best Jasper AI Alternatives".
The moral of the story: Before you write, make sure to always check the search results.
It reveals what type of content works for that topic.
Sometimes, you might even see videos or images at the top of the search results. This means that Google knows people are looking for visual guides instead of blog posts.
In this case, it might not make sense to write a blog post because it might never rank high.
Wrapping Up
And that's a wrap for today.
I hope that I was able to give you a good way to find successful blog post topics for free.
Remember, finding topics for posts is just one thing. But it takes a long time to write posts that rank high.
Also, you need to be patient. It can take 6-12 months for blog posts to rank.
I recommend reading How to Write Blog Posts that Rank next!
Thanks for reading. Happy writing!