Based on a broad study conducted by IncomeSchool, bloggers typically earn $36.80/1,000 page views.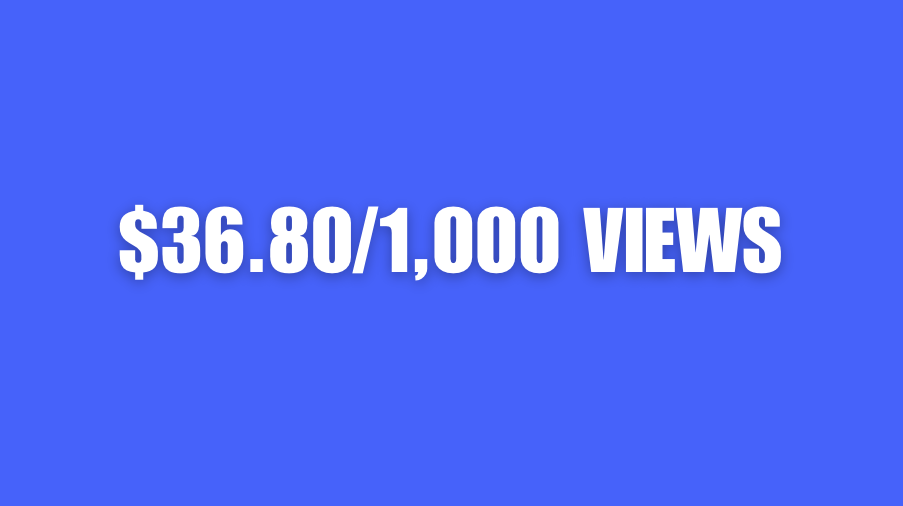 So to hit that $1,000/month mark, your blog should thus have about 27,200 monthly visitors.
⚠️ Don't let this average confuse you. If you're a beginner with not that strong of a monetization strategy, you will likely earn much less!
But also keep in mind that if you sell your own products and do high-ticket affiliate marketing, you might easily earn 10 times more than the average!
This is a comprehensive guide to how much bloggers make.
I will show you example sites in different niches and what they make.
Also, I'll teach you how you can earn more and take your blog to the next level.
I'm a full-time blogger and have been doing this for almost 3 years. My blogs earn between $5,000 to $20,000 per month.
4 Example Blogs with Earnings
Let's take a closer look at some blogs in different niches and what they earn.
There are two sites that I own and then two sites that were kind enough to share their income reports with the world. 🙂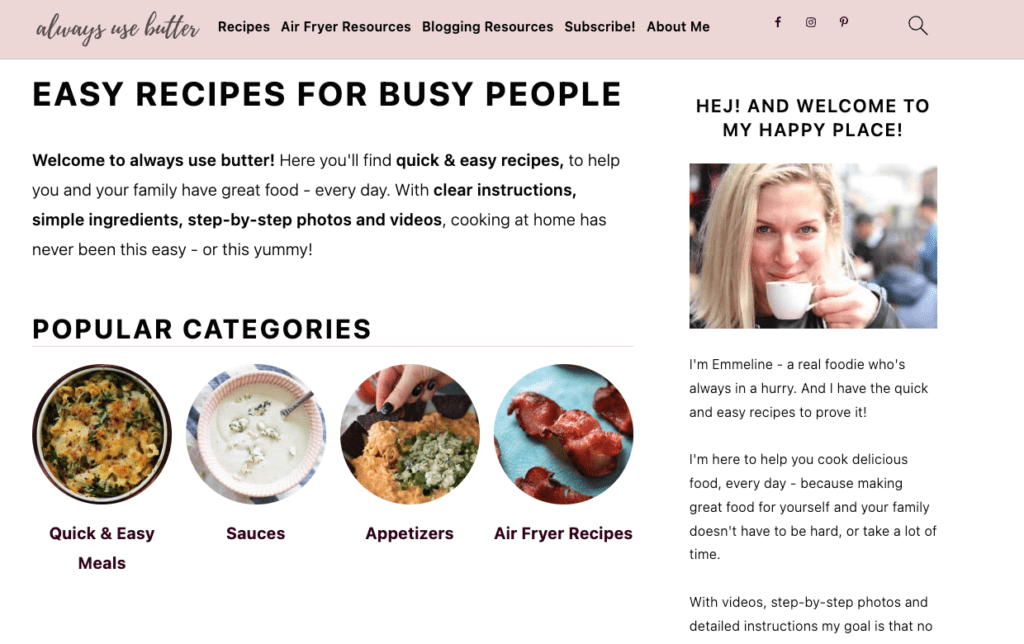 Month: May 2023
Page Views: 317,450
Earnings: $7,608
Strategy: Ads (+ some affiliate)
Niche: Food
Always Use Butter is an impressive food blog that has grown rapidly over the past years.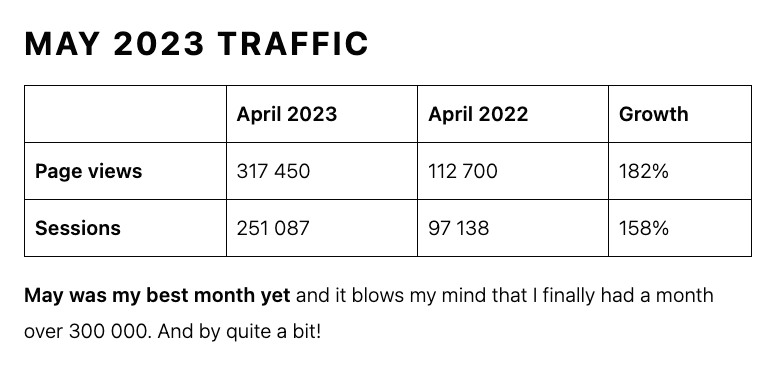 This site is all about food and recipes.
The site has more than 300,000 visitors and has an exceptionally high ad revenue of more than $7,000.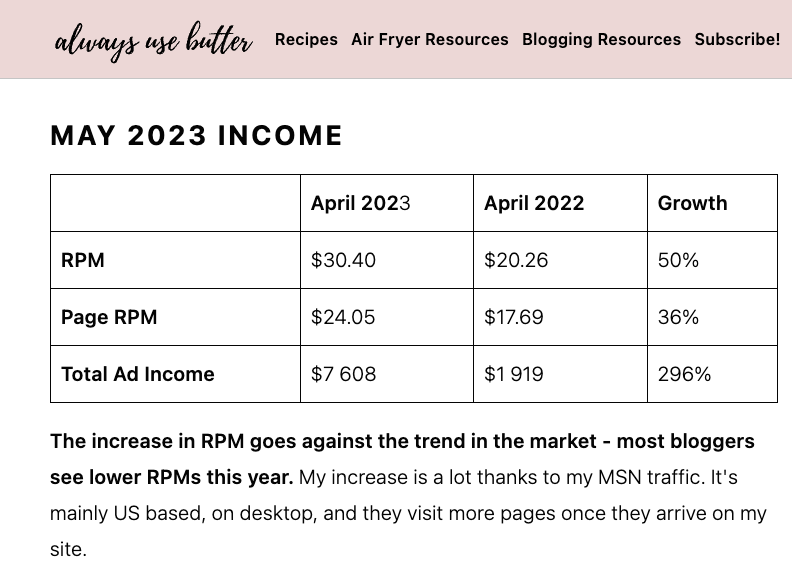 In other words, the site earns about $25.00/1,000 page views.
In the food niche, it's hard to reach that $36.80/1,000 page views that I mentioned earlier.
If you think about food recipes, those are basically always free. How many times have you bought a food recipe from a random blog?
So it's really hard to sell recipes or such on a food blog. There are tons of great free recipes online.
Also, people won't generally order ingredients from a website. Instead, they go to their local grocery store. That's much more handy and people don't need to wait.
Of course, there are exceptions, but you shouldn't rely on those.
The point here is that doing affiliate marketing is a bit tricky on a food blog due to people not buying from food blogs.
But ad strategies can work out nicely on a blog like this. Especially if the traffic is mainly from the US.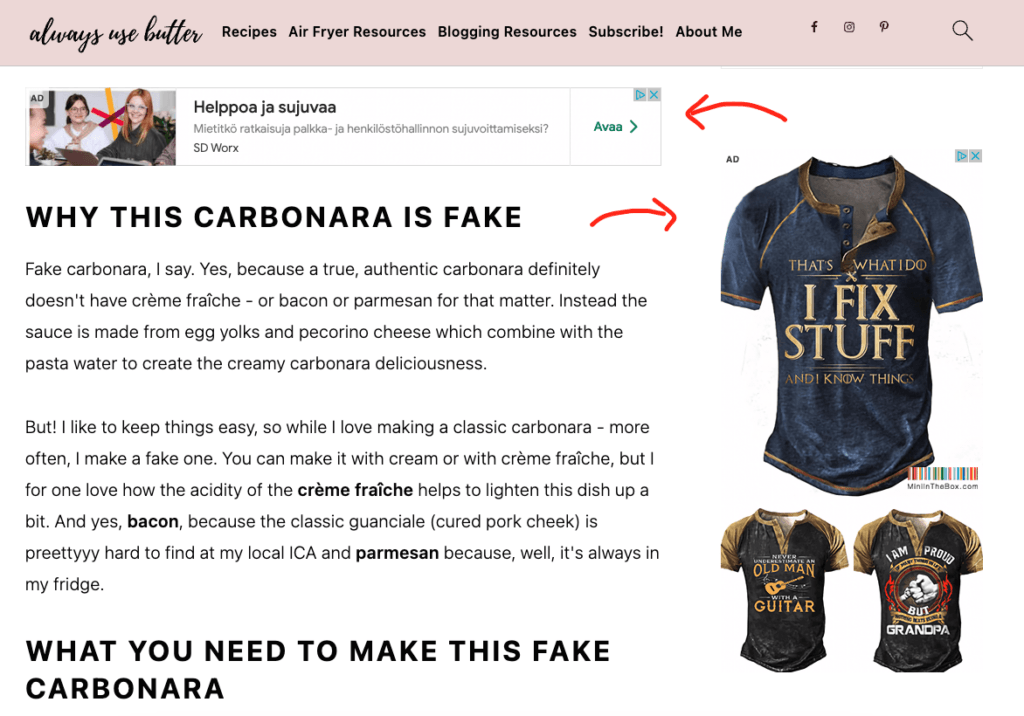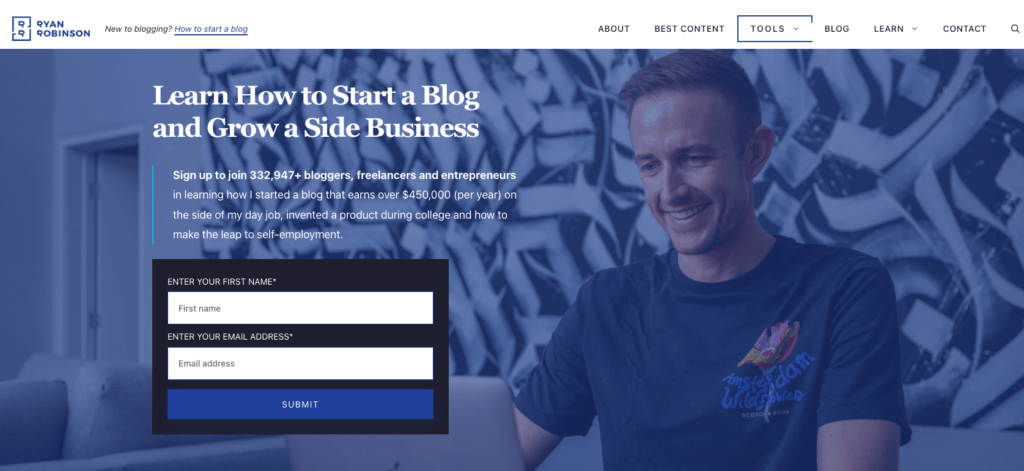 Month: March 2021
Page Views: 149,830
Earnings: $35,218
Strategy: Info product, affiliate
Niche: Blogging & Online Business
Ryrob or Ryan Robinson is an experienced blogger that has been blogging for over a decade.
Thus, these results are exceptional and definitely something you shouldn't expect during your first years of blogging.
Anyways, ryrob.com is a blog that teaches blogging and some online business stuff.
This is a lucrative niche that has high earning potential—much higher than the average of $36.80 per 1,000 views.
And that's exactly what you can see from Ryan Robinson's income reports.
He earns almost 10 times more than an average blogger typically does.
But notice that Ryan is selling an online course where he teaches blogging.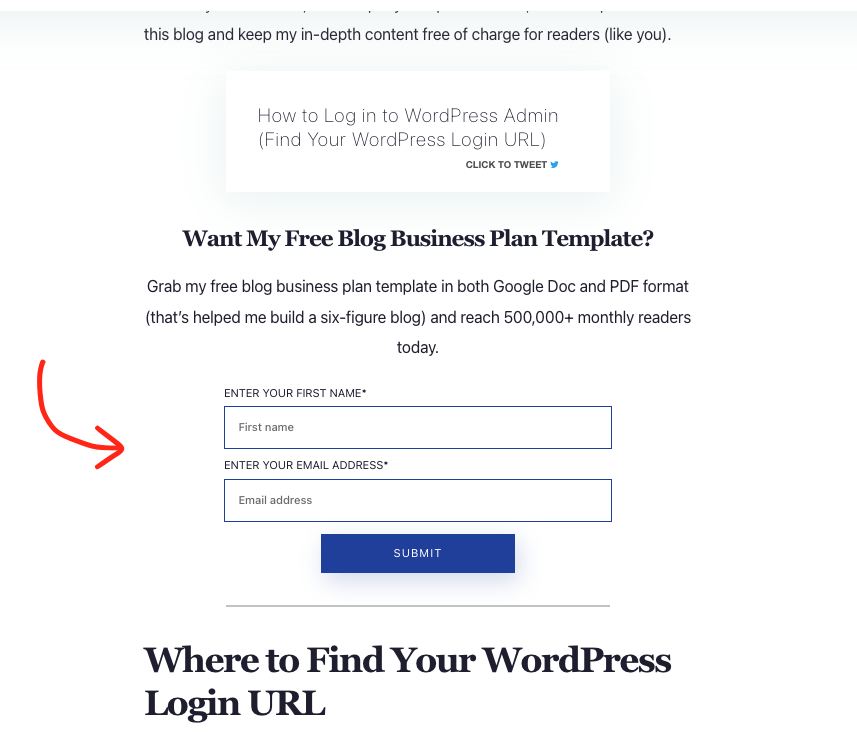 This makes him about 50% of his income.
That's a great illustration of how impactful having your own info product can be.
It's definitely not enough to just show some ads and hope for the best.
That's basically never a good strategy unless you have hundreds of thousands of US visitors (and a premium ad network).
As a matter of fact, I think ryrob.com doesn't even show ads.
Ryan is only doing affiliate marketing and course sales as far as I can tell—which is clever.
Showing those ads would only hide his CTAs and affiliate links to the ad abyss.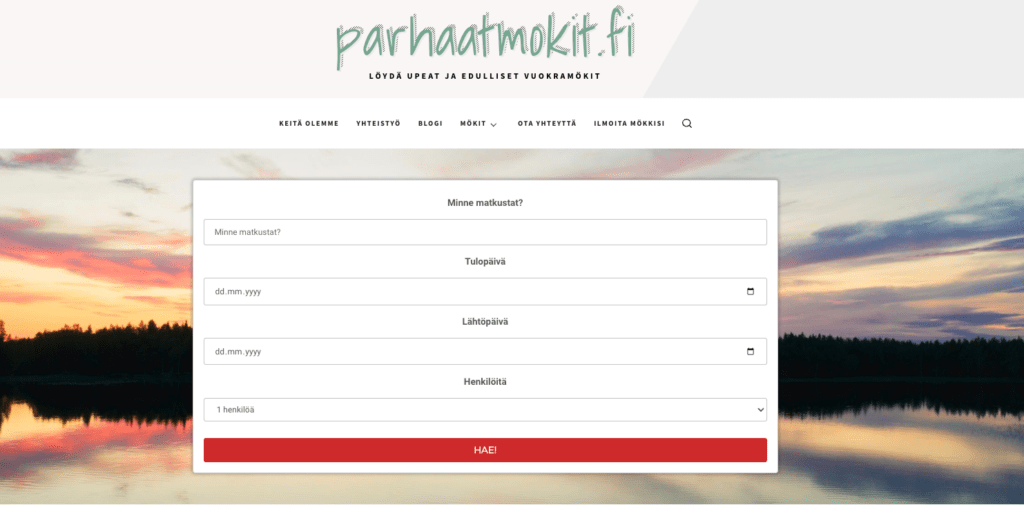 Month: July 2023
Page Views: 20,500
Earnings: $1497.37
Strategy: Affiliate
Niche: Accommodation
This website is a side project that I operate with my friend.
It's an accommodation niche site that partners with the biggest cottage rental service here in Finland.
We've put about 800 hours on this site. The domain is 1.5 years old. The site earns about $1,000-$1,500 per month from affiliate revenue.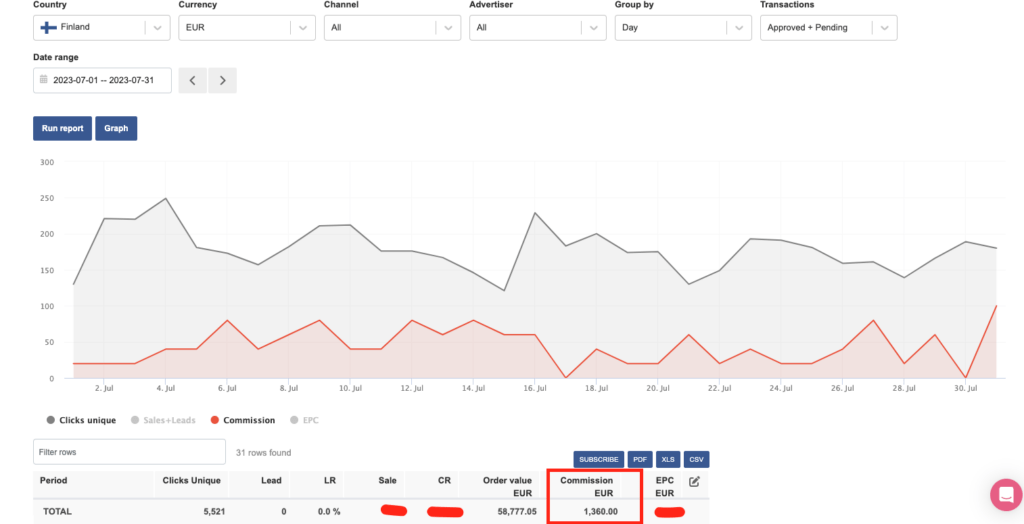 Considering the relatively low traffic, this is actually a great side income!
But the real earning potential is bigger.
At the moment, we're just partners and we basically earn a commission of a commission, which turns out to be ~1-2% of the rental fee.
But our monthly order value is $30,000 – $60,000 and the total order value of rented cottages is ~$500,000 from the past 12 months or so.
If we owned the cottages (or directly rented them) from our site, it would be a million-dollar business right away.
But of course, it's easier said than done and it requires initial investments, etc.
Nonetheless, this is not about us.
I brought this up to show how only the sky is the limit in blogging. A site that starts as a small side project can turn into a full-on business.
Month: July 2023
Page Views: 5,006
Earnings: $0
Strategy: None
Niche: Tech
Thus far you saw some amazing numbers and earnings per 1,000 visitors.
But it's not all that simple when it comes to monetizing blogs.
Let me show you another side project blog of mine. This site is just a couple of months old and gets about 5k views per month.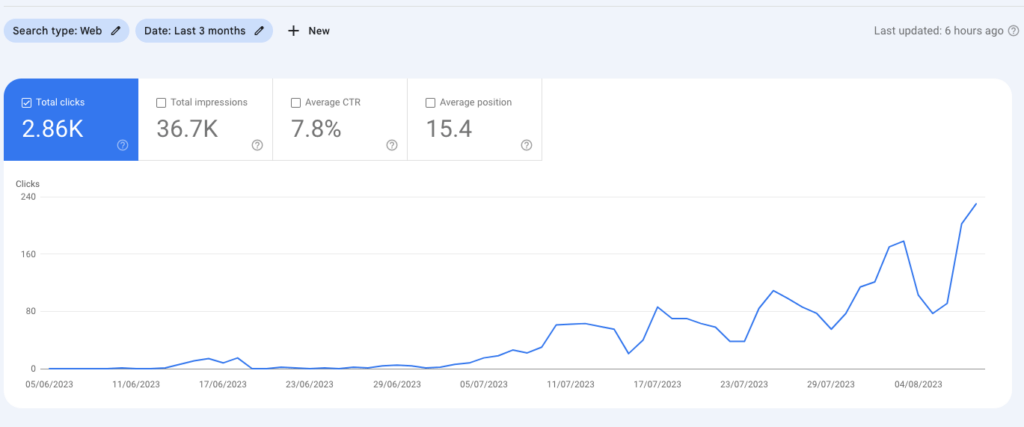 The fun part: The site earns nothing at all! Yet it has 100+ quality hand-written blog posts.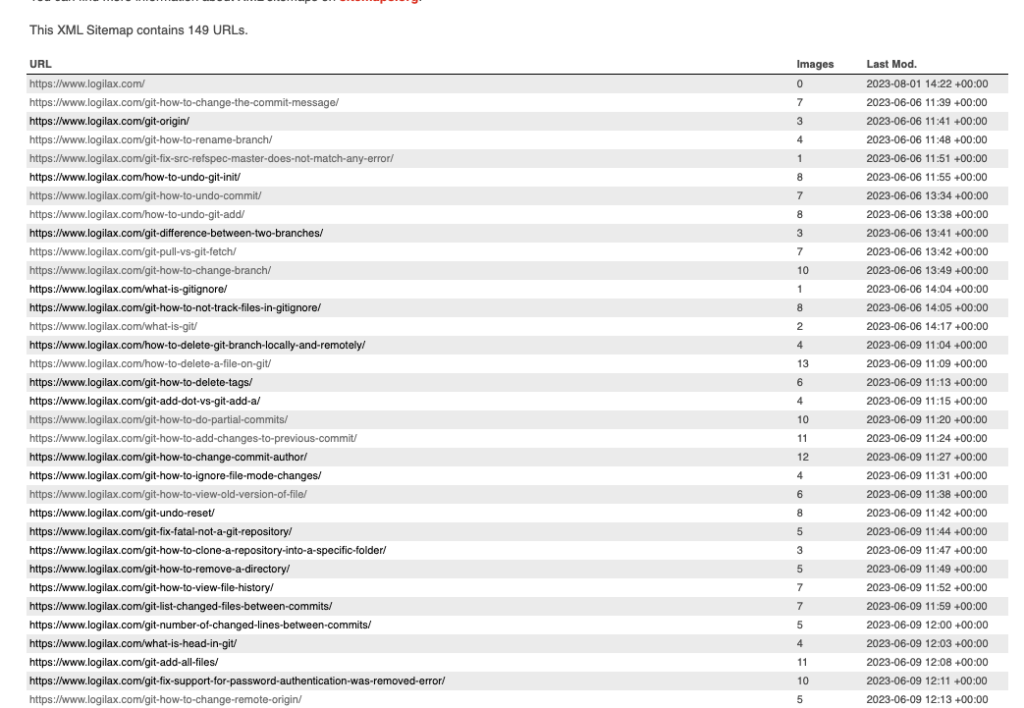 Obviously, this is because I haven't monetized the site yet. But from past experiences, this site would probably only make about $20-$30 per month.
This is the "reality side" of expectations vs reality in blogging.
Most blogs are just small side projects with less than 100 blog posts, not real monetization strategies or business intentions.
Usually, it takes years of full-time work to grow a blog.
If you blog as a hobby and spend some hours a week on it, you will probably never make any money from it.
Averages Don't Matter
What you see on the internet is just the tip of the iceberg.
You will never hear about blog income reports that make $0—which is what most sites make.
You will only see reports of those highly optimized sites that have years of experience, usually a big team, and a very strong monetization strategy.
Thus, the "average earnings per 1,000 views" is a very skewed concept.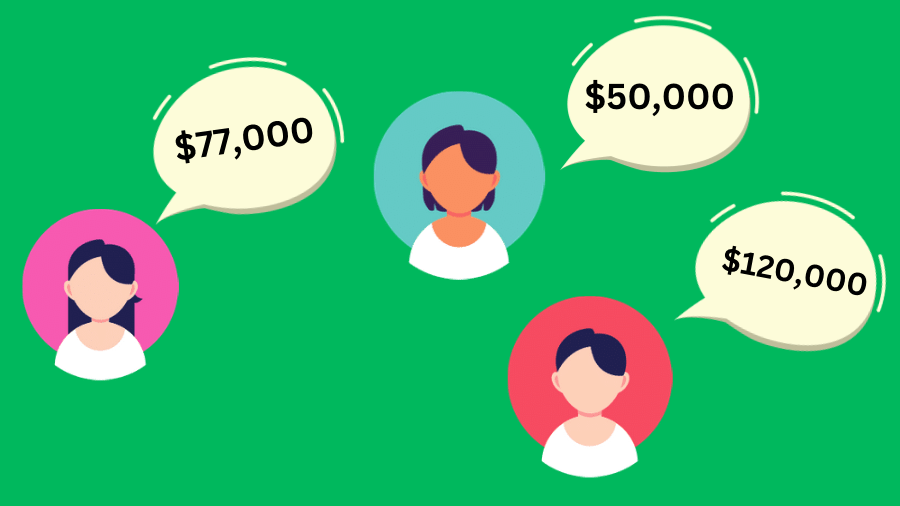 People that don't earn anything from their sites will probably not share a blank income sheet with the public.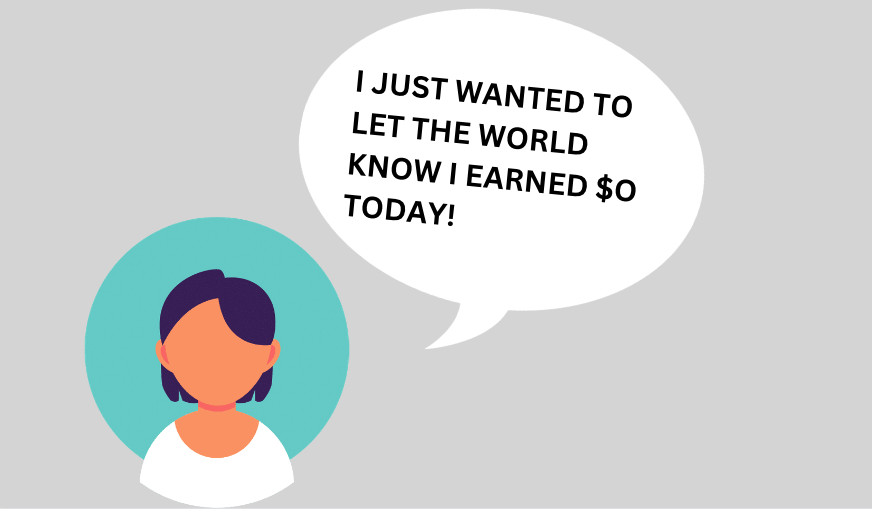 That's why the number of earnings per 1,000 views on average is likely much much lower than that $36.80.
How Much Different Niches Earn?
In the above examples, I shared a bunch of sites in different niches plus what they earn.
But those covered only a very small chunk of all the possible niches out there.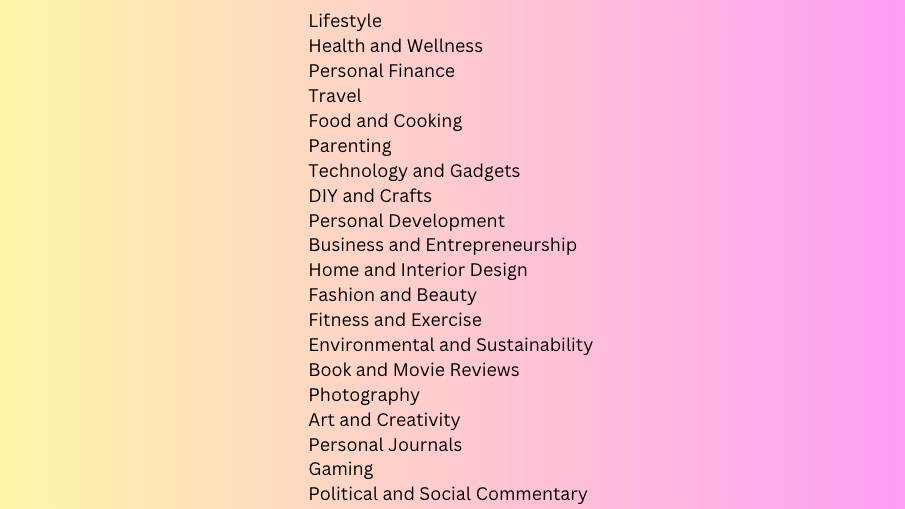 The truth is that it's impossible to tell what a niche can earn. It depends on too many things, such as:
Audience location
Blog post length
Ad network
Affiliate partners
Negotiation skills
Conversion-rate optimization
Search engine rankings
User experience
Content relevancy
Date
Site reputation
And a lot more.
Also, as stated earlier, only a portion of bloggers are confident to share their income sheets.
Because of the skewness of the data and the number of variables, it would be plain and silly for me to list "average earnings per niche".
It's next to impossible to know the averages for blog earnings—or even get close.
Your mileage can vary drastically.
If you want to know your niche's earning potential, you need to do some detective work. But just remember that these numbers can still be significantly different on your site.
Here are some tips on how to do it.
#1 Research Affiliate Networks
Websites like ShareASale, ClickBank, and CJ Affiliate provide information on different affiliate programs that might give you a sense of earnings in various niches.
But don't be fooled by averages there either! The average is a bad figure when it comes to affiliate programs.
This is because there could be one affiliate that earns $100,000/month and then 9 affiliates that earn $0 but the average would still be $10,000/month.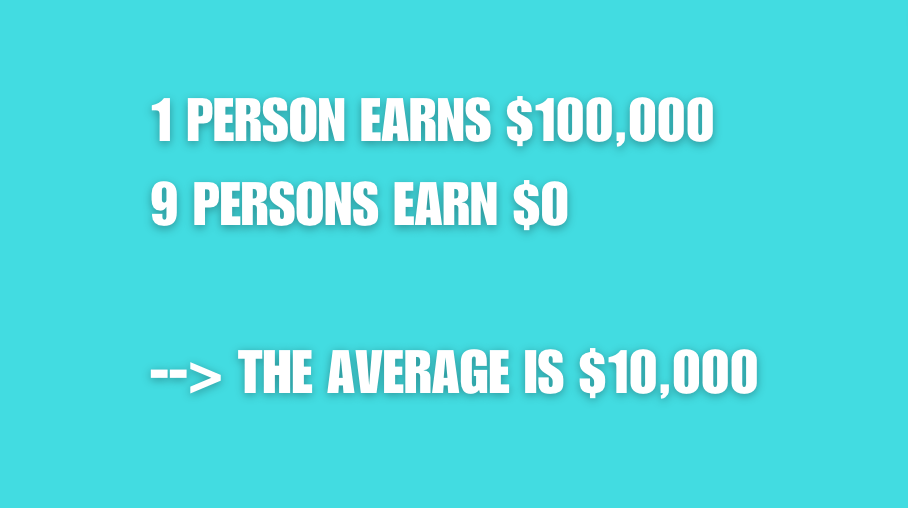 Also, remember that not all niches have companies or products with affiliate programs.
Thus, in some niches, doing affiliate marketing is not an option at all!
#2 Join Blogging Communities
Social media sites and forums like Reddit might have discussions where bloggers share their experiences and insights into earnings.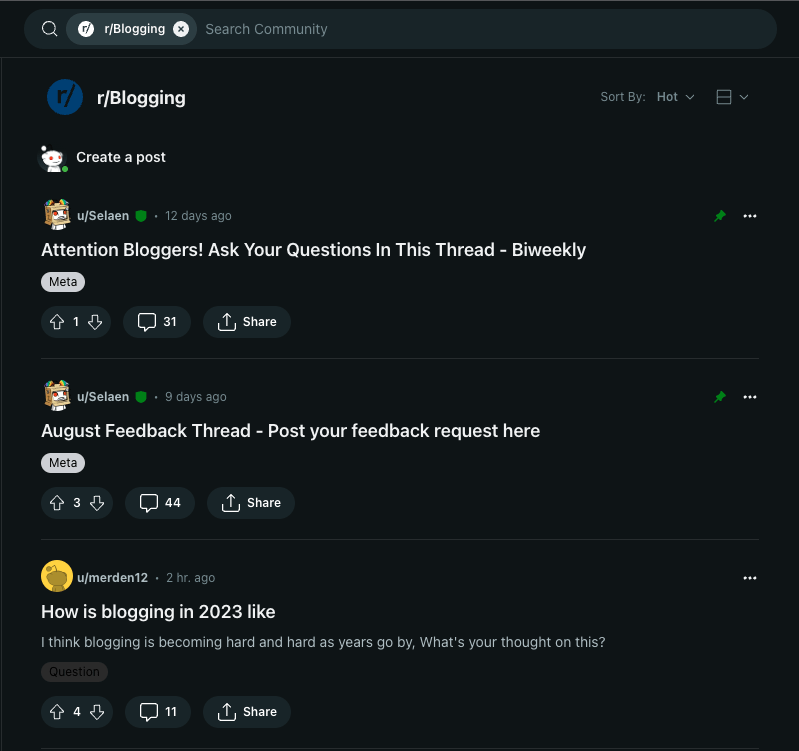 It's a bit frustrating to go through those lengthy threads but there you might stumble across truly insightful and unbiased numbers.
#3 Study Ad Networks
Look into different ad networks like Google AdSense or Media.net to get an idea of the average CPM (Cost Per Mille) rates.
These may vary by niche and ad network.
You can also ask those to evaluate your site and give an estimation of ad earnings.
In some ad networks, such as Newor Media, you might find an ad revenue estimator calculator.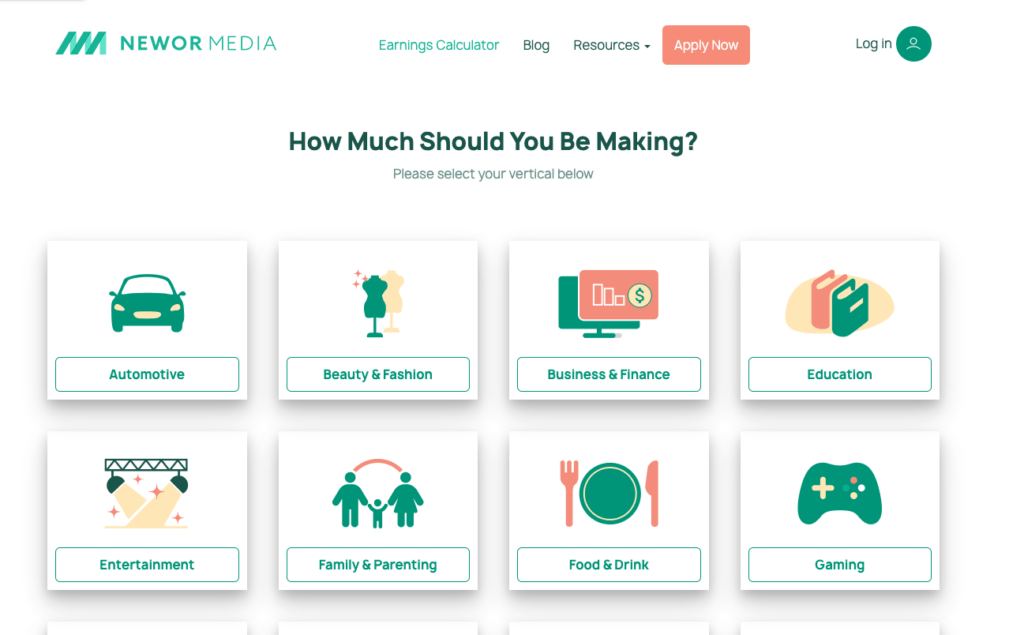 But those are usually very rough estimates and can once again go off by miles.
#4 Consult Industry Reports
Sometimes, digital marketing agencies and industry websites, such as GlassDoor publish reports and studies that analyze the blogging industry.
Following authoritative sites in the digital marketing field can provide insights.
But once again, those reports are usually considered the tip of the iceberg and can be very confusing for a beginner blogger.
Also, another way to find earnings is by looking for income reports both from Google and Youtube.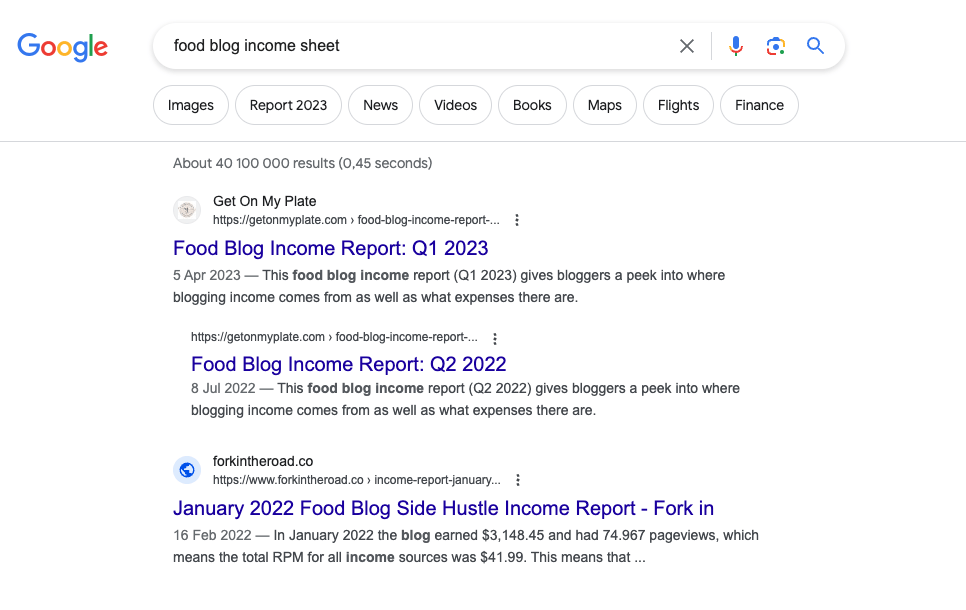 So for example, if you're a food blogger, just Google "Food blog income report" and see what pops up.
Avoid older reports because blog monetization was entirely different 5-10 years ago.
#5 Networking
Connect with other bloggers through social media groups, conferences, or local meetups.
It's a wonderful opportunity to meet up with like-minded people and form networks for future collaborations!
By networking with other bloggers, you will gain access to valuable insights considering what's working, what kind of earnings people get, and so on.
Anyways, this is something I would do anyways—not just for the sake of my own benefit or curiosity.
How Do Bloggers Make Money?
Here's a quick rundown of the main monetization strategies that most blogs implement.
Later in this post, I will show you how to implement these strategies on your blog to make more money!
#1 Ads
Ads are those annoying banners you see on almost every website.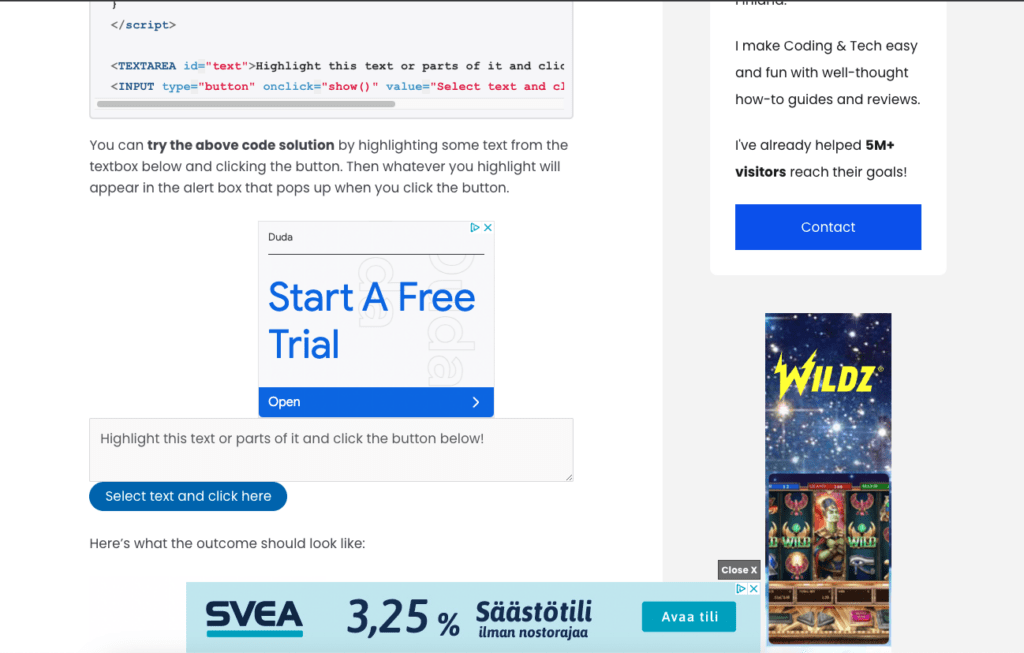 When a reader visits a blog post and sees an ad, the author will earn a small fee.
Also, sometimes the ad networks that host ads on your site require the readers to click through the ads to actually earn anything.
Ads are easy to set up and are one of the most common blog monetization strategies.
Read also: Why I Don't Recommend Showing Ads
#2 Affiliate Marketing
Affiliate marketing is arguably the best way to monetize a blog.
Affiliate marketing means placing a product link on your blog post.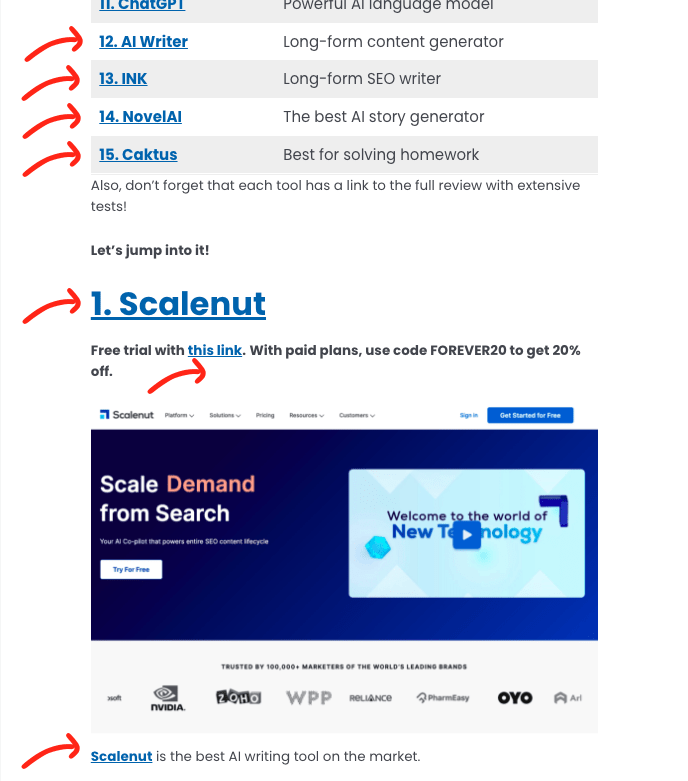 Then, if someone clicks that link and purchases the product, you receive a commission.
This strategy is pretty easy to learn and implement in many niches.
#3 Products
A bit more advanced yet very common blog monetization strategy is selling a product.
This could be a course, e-book, or physical product related to your blog's niche.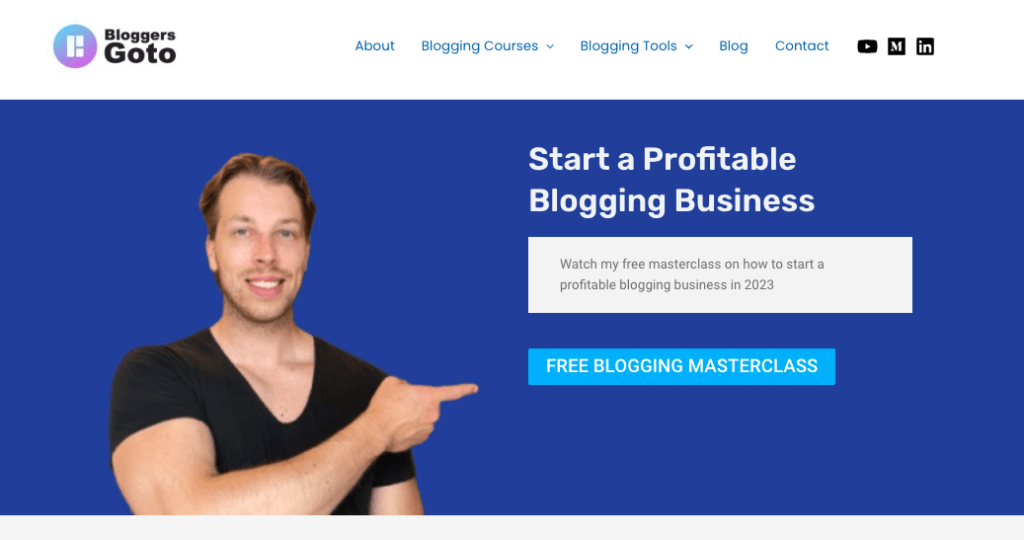 This can take your blog earnings to the next level.
But it also requires a big audience and great marketing strategies to work!
#4 Freelancing
A blog is like an online portfolio or CV that showcases passion and skill.
This can be the ticket for landing those great freelance writing gigs for blogs, websites, and businesses.
Freelancing is a great income stream but it's not really scalable. To earn more, one needs to work more.
#5 Consulting
Similar to freelancing, bloggers can offer consulting services on their blogs.
For example, an online business blogger could offer business consulting for people that are getting started.
This is once again not passive income and not scalable, but still a great way to earn from a blog.
How Long Before Making Money from a Blog?
It can easily take 6-12 months of full-time work to make significant income from your blog.
But it's all about getting that ball rolling.
Assuming you have a good niche, work full-time on your blog, and implement a strong combo of ads, affiliate marketing, and info products, your path to success might look like this:
Months 0-6: 100 visitors/mo, $0/mo
Months 6-12: 10,000 visitors/mo, $100/mo
Months 12-18: 50,000 visitors/mo, $1,500/mo
Months 18-24: 250,000 visitors/mo, $5,000/mo
So it's all about persistence.
For example, the cottage rental affiliate site I showed you earlier hit the first $1,000/month 12 months after we launched it.

Although at that point we had "only" put 300-400 hours into it in total, it still shows you how long it can take to make anything worth mentioning from your site.
And I think that's the hardest part of blogging.
You can already tell in 2-3 months that this is going to work and be big. But you still need to wait 12-24 months before that comes to fruition.
The way I like to think about it is that Google needs time to marinate your blog posts in the search results for a good while.
Read also: How Long to Become a Successful Blogger
How to Make Money Blogging?
To make a decent income from your blog, you need to implement a clever monetization strategy on your blog.
Here are the best blog monetization methods below and share a quick guide on how to do it the right way.
Tip: Check the Competitors
Before we move on, I'm going to share a valuable tip.
Check what monetization strategies your competitors are doing! Preferably, try to find similar one-person blogs you could compare yourself to.
This is so underrated yet very effective strategy that can help you tremendously.
For example, if your competitors are not doing affiliate marketing, that suggests there are probably no affiliate products to promote in your niche.
Head over to your competitor's site and try to answer the following questions.
Does your competitor show ads?
Which ad network do they belong to?
What types of affiliate posts have they written (if any)?
What affiliate programs are they part of?
Do they sell products or do any other types of marketing?
Obviously, your competitors won't tell this on their site. You need to do detective work and figure this out on your own on a case-by-case basis.
See the competitor's home page.
Do you see call-to-actions for signing up for a newsletter or free course training etc.?
For example, on my blog, the home page is a signup page for free training that's part of my paid course.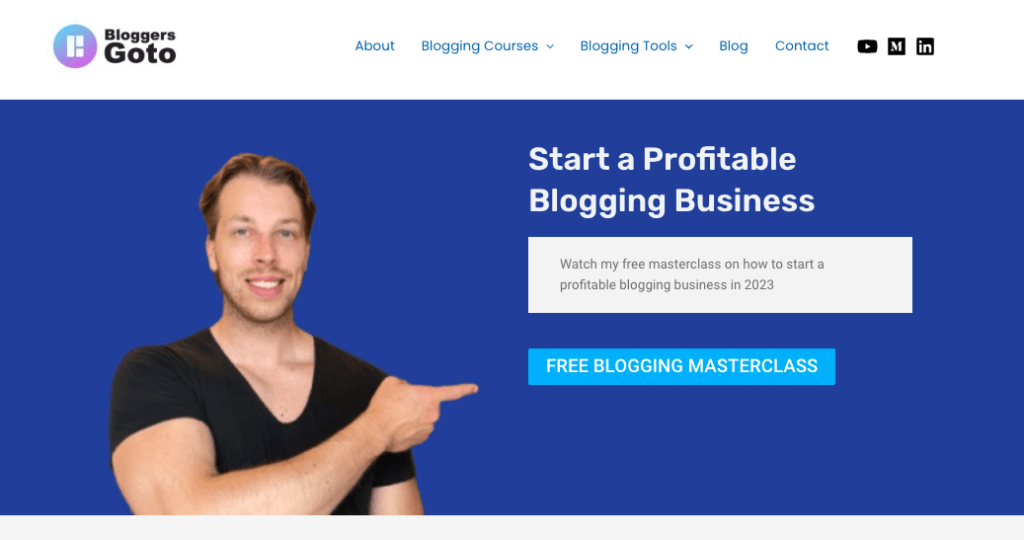 Look at the blog posts the competitor has written.
💡Head over to your competitor's sitemap, such as example.com/post-sitemap.xml. This lists all the blog posts (for most sites).
If you find posts such as "Best products for XYZ", "XYZ Review", or "XYZ alternatives", it suggests they're doing affiliate marketing.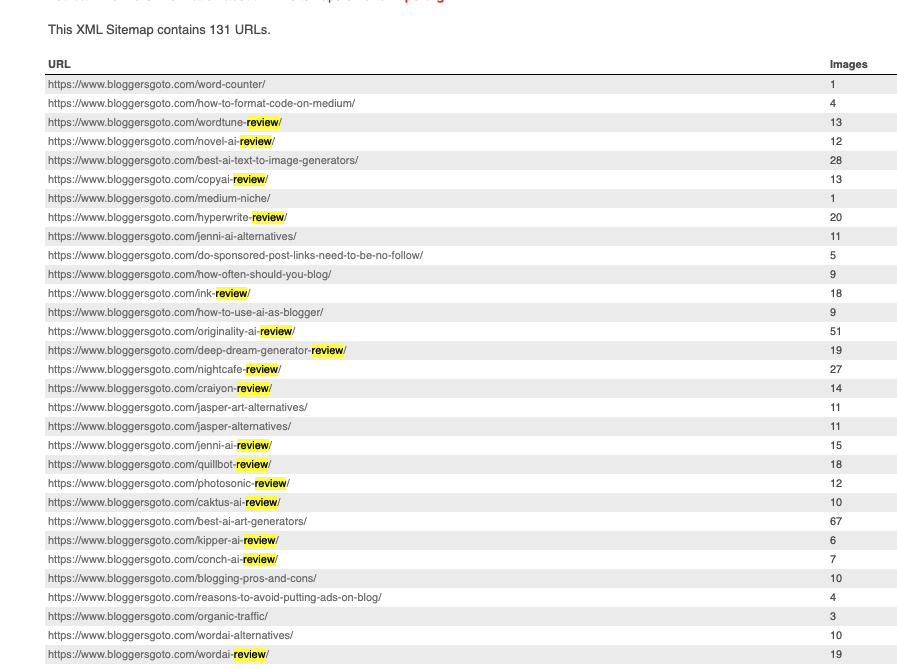 Then open up those posts and see what products they promote and if those products are affiliate links.
If they're partnering with a particular company, chances are you can easily do so as well.
"Spying" your competitors is a great way to learn what works and what doesn't.
By the way, it's also a strategy I use before writing a blog post. I might open up the top 5-10 results and see what's common in those so that I know what to include in my post.
Anyway, let's jump into the monetization strategies and how to make them work.
#1 Ads
To monetize your blog with ads, you need to join an ad network. They will set up and optimize the ads on your site.
Thus, you don't need to know anything about ad placements or optimizations to make it work on your site.
Just sign up and wait for them to implement the ads on your site.
However, these days, you need to be careful when choosing the ad network. I've had a website lose most of its traffic because of a bad ad network.
The root cause is simple to understand.
People have developed what's called banner blindness. This means visitors don't really pay attention to those ads.
To make the ads stand out, they're placed in unconventional places intentionally! Otherwise, people wouldn't pay attention to them.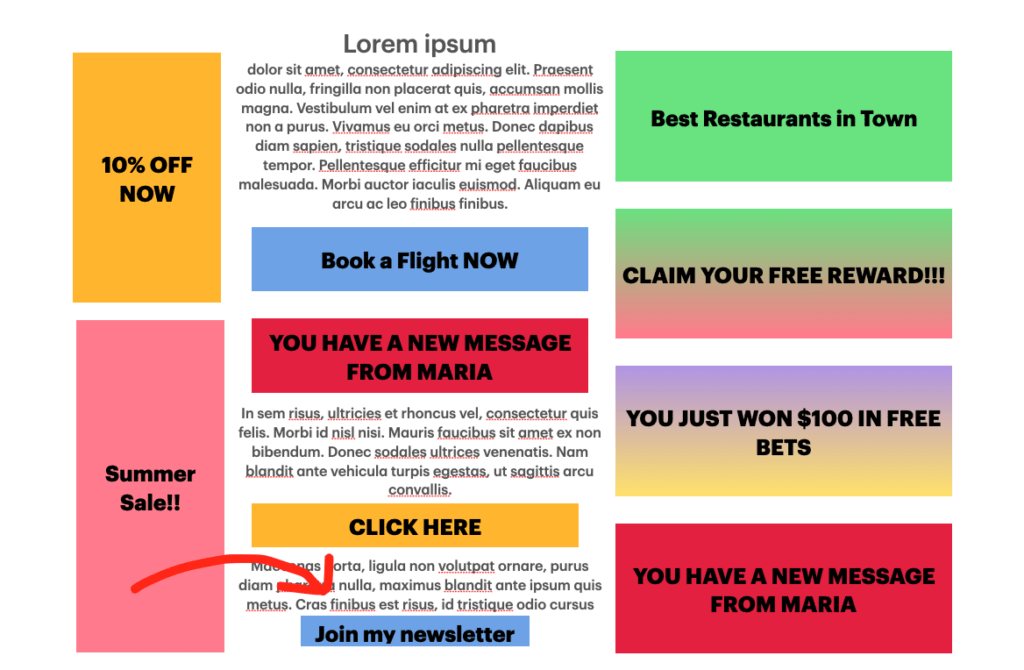 Also, there has to be tons of ads if you hope to earn anything from those.
But this sacrifices your user experience and will drive visitors away. Also, Google will lower your rankings if your site is full of ads.
I actually don't recommend showing ads on your website. Unless you get accepted to a premium publishing platform like Mediavine or Raptive.
Most of the sites never get accepted.
This is because those networks want you to have the majority of your traffic originate from the US.
Those lower-tier ad networks can just ruin your site.
This is likely what happened to one of my sites.
It performed well and earned decently until Google decided to get rid of it pretty much due to too many ads.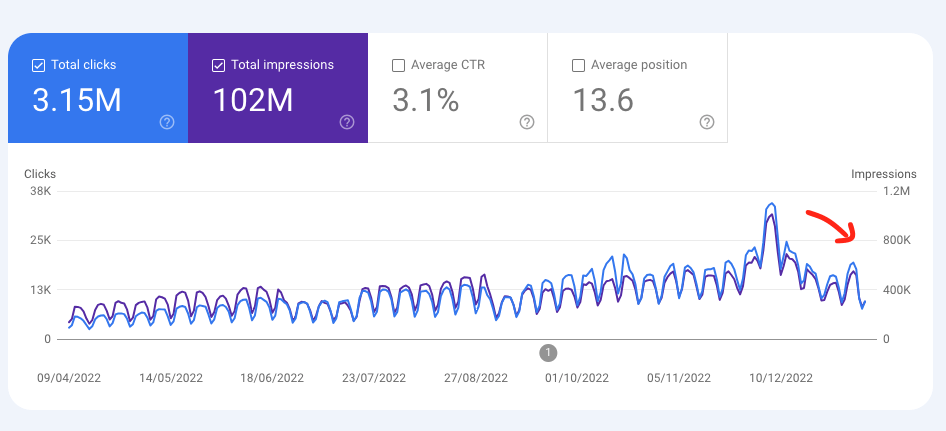 And even if your site doesn't get hit by Google after showing ads, it will surely not earn that much compared to the other strategies.
#2 Affiliate Marketing
Affiliate marketing is in my opinion the best way to monetize a blog.
It's relatively easy and anyone can start doing it in a matter of hours.
There are many affiliate programs and networks you can join even without any significant traffic to your site.
Just Google up affiliate networks in your niche.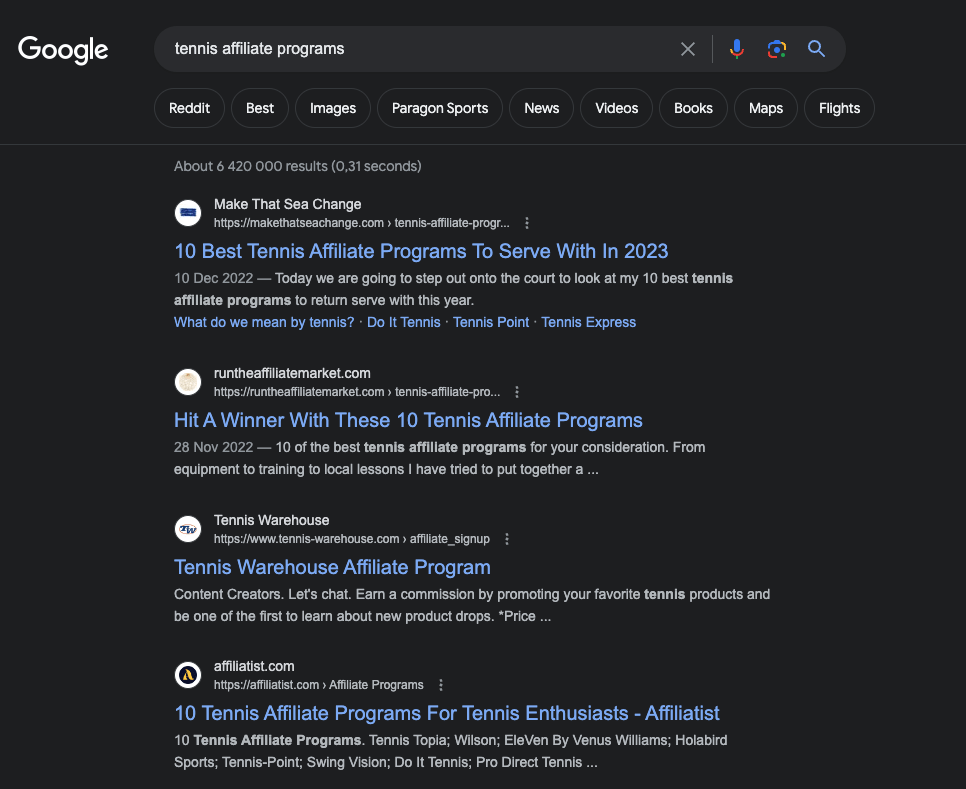 There are affiliate programs that pay recurring commissions that can be up to 50%.
This means that if you convert a customer that pays $100 per month, you will earn $50 every month.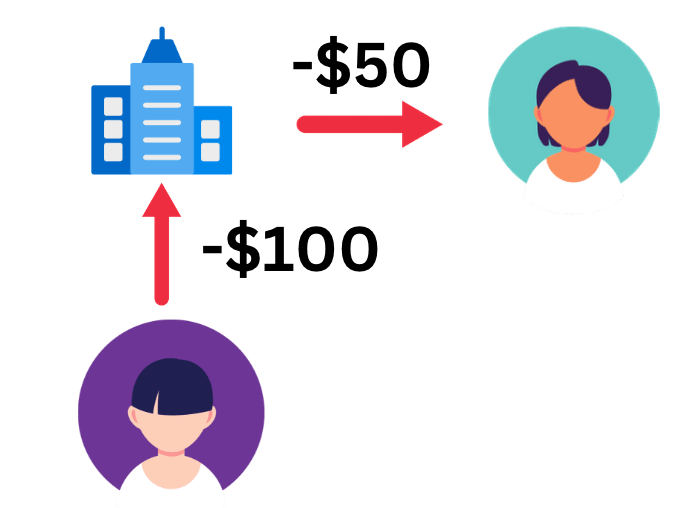 And all of this happens through those affiliate links that you place on your site.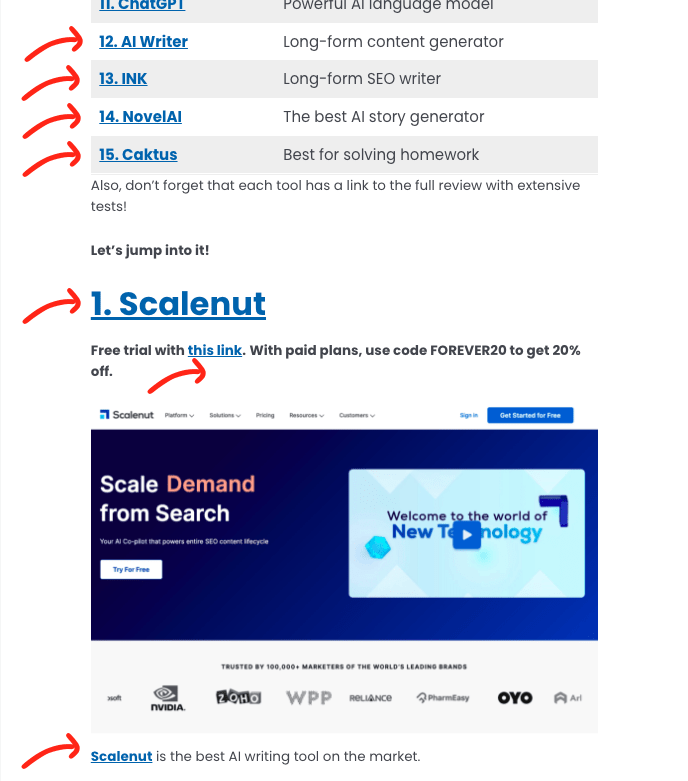 You have no other responsibilities than to promote your partner's products (and comply with their guidelines).
If you're not familiar with affiliate marketing, make sure to read my post about it.
There's one thing you need to be aware of when it comes to affiliate marketing, though.
You cannot place affiliate links to any random blog post on your site.
For example, your gut feeling might tell you that it's a great idea to place an affiliate link to shoes on a blog post about "How to Tie Shoelaces".
But the issue is that this blog post is not transactional.
People who read this already have shoes and aren't looking to make a purchase.
To make any sales, you should write posts that have transactional intent, such as "Best Shoes for Kids" or such.
Those are the types of posts that people read with credit cards in their hands.
Make sure to read my blog post about different blog post types. It covers all the affiliate post types you will need too!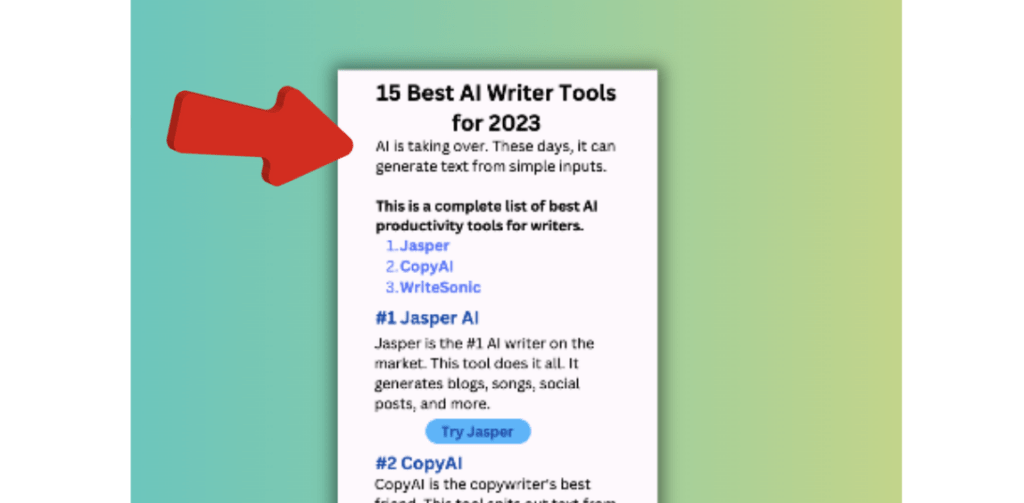 Also, in case you're interested in learning what types of conversion rates you might encounter with affiliate marketing, make sure to read this post.
The good news is that those affiliate posts are really easy to write.
For example, look at this post I wrote last year. This post reviews the best AI image converters that turn low-res images into high-res.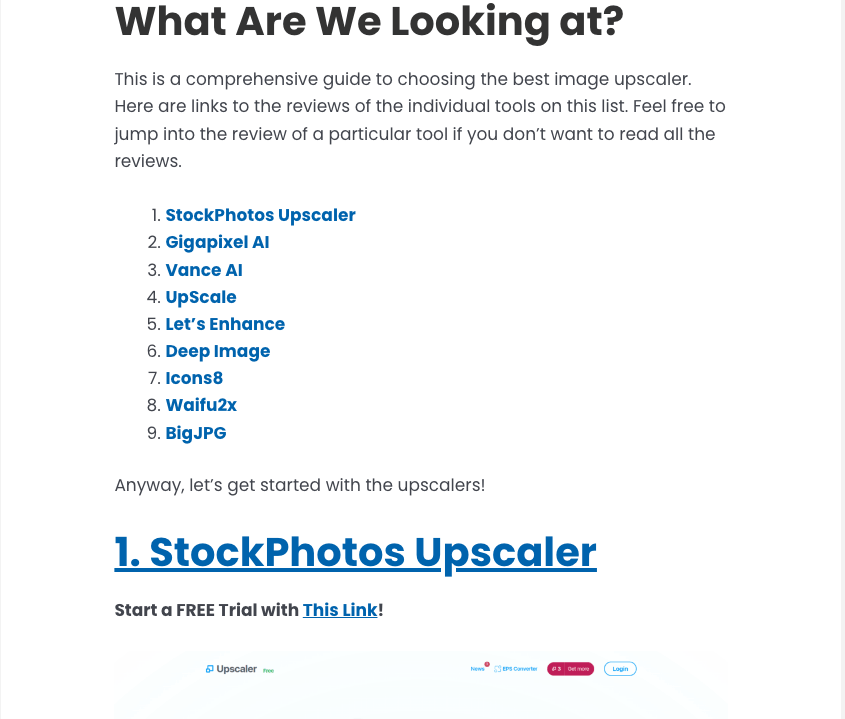 I spent about 2-3 hours testing these tools with my example images.
Then I literally just listed them one after the other in the post and shared my experiences, screenshots, and general information about the tools.
This one post still makes about $50-$100 per month.

Read also: How to Start an Affiliate Site
#3 Info Products
Selling your own product can be a lucrative business.
As you saw in the blog post earning examples, one of the top bloggers, Ryan Robinson, makes half of his income through course sales.
The idea of an info product is simple.
You put together everything you teach on your blog into a compact and concise package and release it to your audience.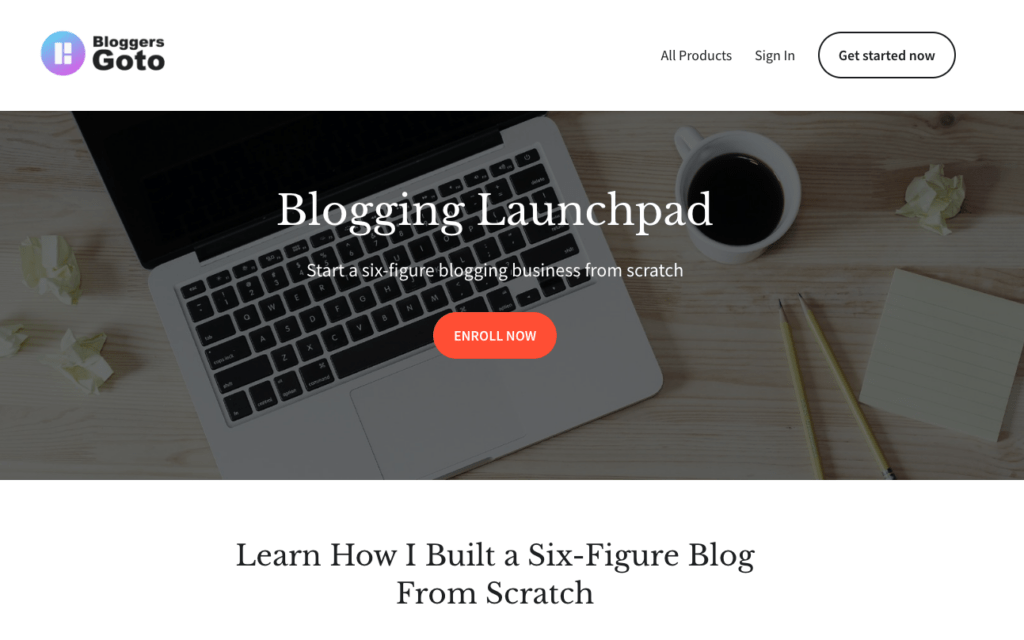 For example, if you have a fitness blog, you can sell a training program.
Or if you have a coding blog, you could sell a software development course.
Of course, the product can be anything as long as it's relevant to your audience. As a tennis blogger, you could promote your coaching services.
Nonetheless, making your first sale is not as easy as it sounds.
Even with a big audience, there's a great chance that no one buys your product if there's no demand.
To launch a successful product, you need to:
Verify that there's actual demand for your product. To do this, you need to talk to your audience and identify their pain points.
Build the info product. This can easily take weeks or even months.
Build a sales funnel (For example, reads a post -> joins a newsletter -> signs up for free training -> converts to a paid program).
Launch (run a sale, build hype, host a webinar, etc.)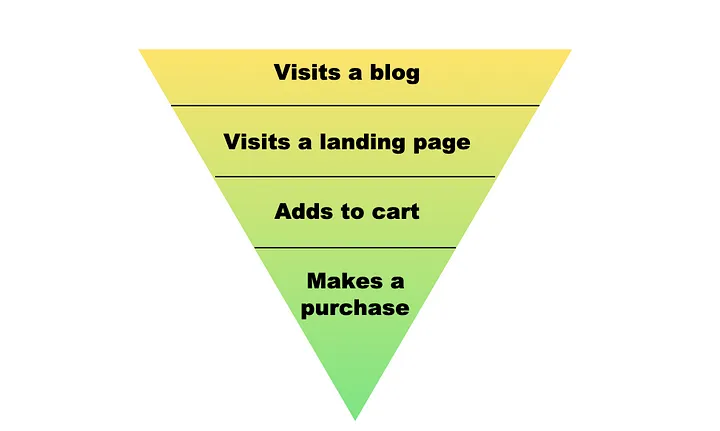 As you can tell, launching an info product with a sales funnel is much harder than just showing ads or doing affiliate marketing.
But this is what can take your blogging business from 5-6 figures to 6-7 figures.
The benefit of an info product is that it runs on autopilot.
Once you've put together the course and built the funnel, you might generate sales for years to come without extra effort.
But to pull this off, you need to be an expert in your niche and have a broad audience!
#4 Freelancing
Ads, affiliates, and info products are passive and very scalable ways to monetize your blog.
But those require a big audience.
If you don't have an audience yet, you can do freelance writing until you earn enough from your blog.
From my personal experience, you don't really need that many clients to make a decent income.
I think I had only two clients and I still earned up to $3,000 per month from writing.
What's really cool is that you can easily charge $0.2-$0.3 per word!
But the tricky part is to land your first gig.
That's where your blog shines. It's like your portfolio. It proves you're passionate about content and that you probably understand how search engines work.
You can add a "Hire Me" section to your site to promote gigs.
Also, make sure to cross-post your content on platforms like Medium.com.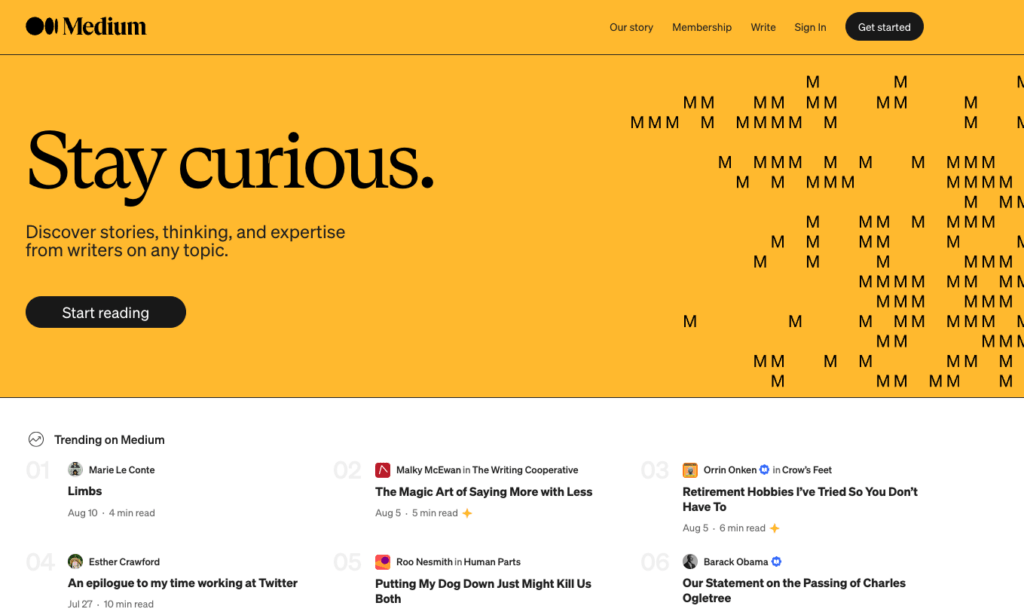 I got my best-paying customers from Medium, for some reason!
Of course, you can create a Fiverr account and promote your gigs there too!
But the competition is fierce and it's hard to stand out without any testimonials or reviews.
To be honest, I think I was just lucky to get those couple of clients without having to approach them. My content wasn't that good and there were not that many viewers.
So the way I would approach freelance writing is to apply for blogs that hire writers.
And to do this, just Google blogs or companies in your niche that accept writers.
And don't be afraid to approach a prominent company or startup that's craving a search engine presence.
#5 Consulting
Similar to freelancing, you can offer consulting services as a blogger.
As a blogger, you'll quickly become what some call an "SEO expert". You understand how search engines work and how to write content that ranks on Google.
There are millions of businesses worldwide that are craving search engine visibility but have absolutely no idea how to do it.
What makes matters worse are those fake SEO gurus that just come and build links, place keywords, and use expensive tools. But those services won't really provide any value or leave the clients happy.
Instead of doing that, you can help companies or individuals grow their online presence the right way.
You can teach them how SEO actually works and for example, plan a content strategy. You can even do some freelance writing for them too!
I have to admit that I've never done SEO consulting. I did freelancing for a couple of months and then my blogs started to earn so nicely that I've not done freelancing since.
Misconceptions about Blog Earnings
#1 Instant Success
Blogging takes a really long time!

Before you make anything significant from your site, you (or your employers) need to work thousands of hours on it.
These days, you can't just go ahead and launch a blog and expect to get visitors to it.
No one will find your blog unless it ranks on the first page on Google.
And to get there, you need to write hundreds of niche-specific blog posts.
It's all about content quality and relevancy.
A successful blog post answers a particular question or query that people type into search engines like Google.
Your blog post needs to be the best piece of content on the entire internet about your topic. Also, Google needs to trust your site to be a credible expert in your niche.
The only way to do this is by writing a ton of blog posts. And this takes time!
But once you get the ball rolling, it can be very lucrative and motivating.
The hardest part is the first 6 months when you basically get no visitors to your blog—even if you worked full-time and published every day.
#2 More Traffic=More Money
More traffic is definitely not more money in blogging.
If you just discovered a way to get hundreds of thousands of visitors to your blog, that doesn't mean anything when it comes to earnings.
If your blog post has no buying intent (e.g. food recipes, how-to guides, and answer posts), you might earn pennies even with hundreds of thousands of visitors.
By the way, don't get me wrong! Those how-to guides and other types of informational posts are crucial when building trust on your site.

But just remember to keep those clean from affiliate products—people aren't looking to make a purchase from those. (If you want, you can show ads on those, though!)
I've had a blog post earn $1 per 3,000 visitors from ads. But then I've also had a post earn $1 per 1 visitor from affiliate marketing.
It all depends on the niche and the intent of the post.
Something like "Best Golf Shoes" can be very lucrative topic.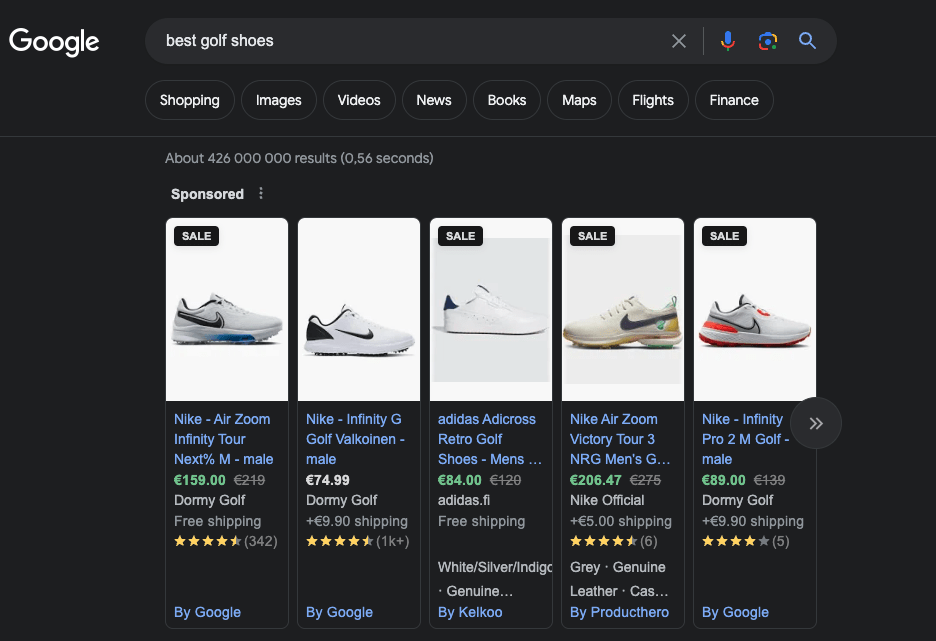 But a post about "How to tie shoelaces" probably earns nothing because the visitors aren't looking to make a purchase.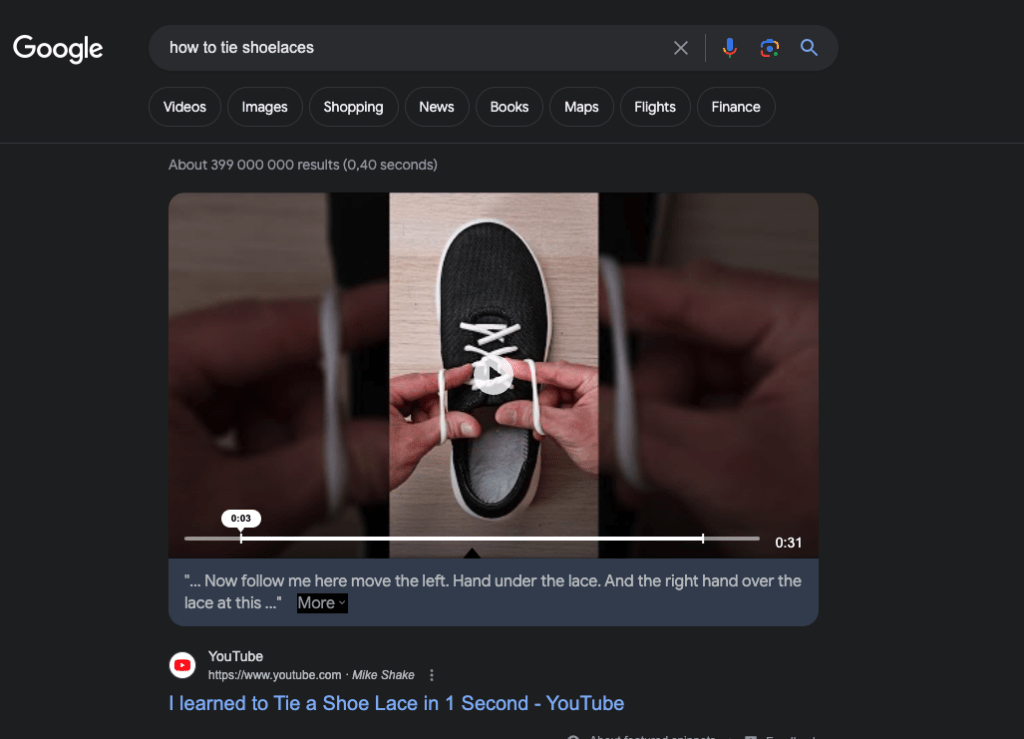 #3 No Investment Required
While blogging is relatively cheap to start, it's still not fair to say it requires no investment.
While blogging doesn't cost much, it costs time. And time is money.
If you spend a year full-time on your blog, you're essentially sacrificing a year without doing work for which you can easily calculate a cost.
This could be tens or even hundreds of thousands of dollars.
After all, the time you spend on your blog could be spent working and earning a monthly salary.
#4 Niche Doesn't Matter
Many people seem to believe that they can just set up a blog and write blog posts on all kinds of topics.
The reason for this is that blogging used to work like that back in the day.
But these days, blogging is all about building topical authority and niches.
In other words, Google wants to see that your site is a credible and trustworthy resource on your topic.
To build trust, you need to cover your niche from A to Z.
This happens with high-quality blog posts.
For example, let's take a look at how many times the word VPN occurs on the site that ranks in the top 5 in Google for Best VPNs.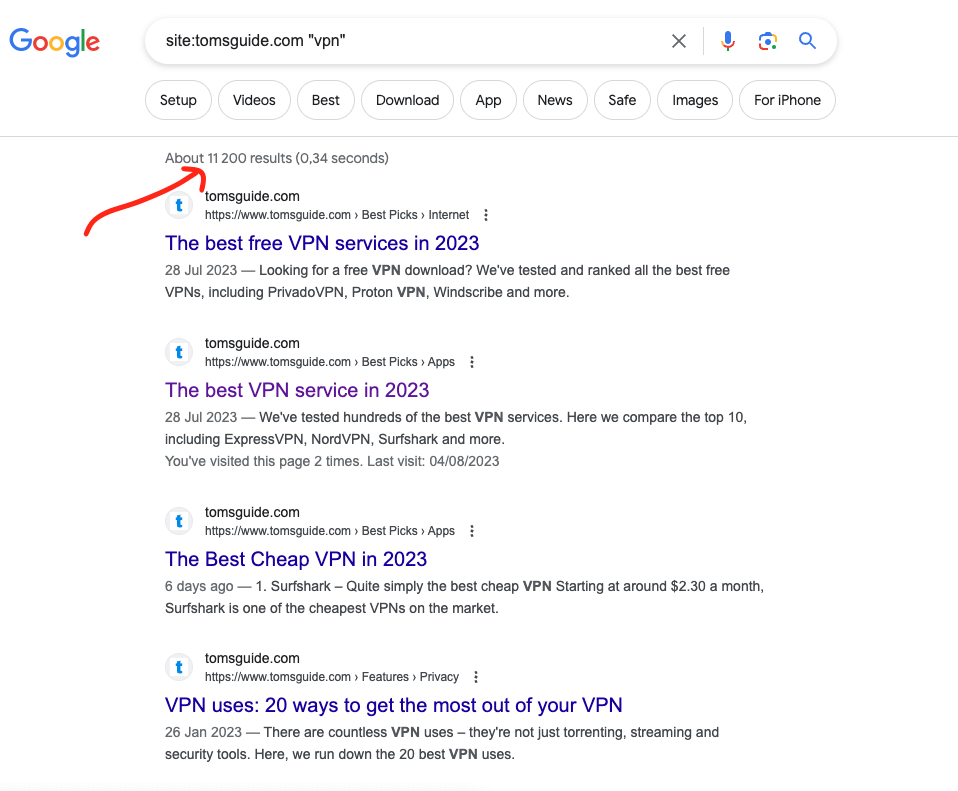 As you can see, there are more than 10k pages on this site that mention VPN.
Needless to mention, this site has covered the topic of VPN very thoroughly.
If you wanted to rank high for Best VPNs, you would probably need to write thousands of posts too. Yup, this is what it takes in those more competitive niches!
#5 "Just Throw in Some Ads"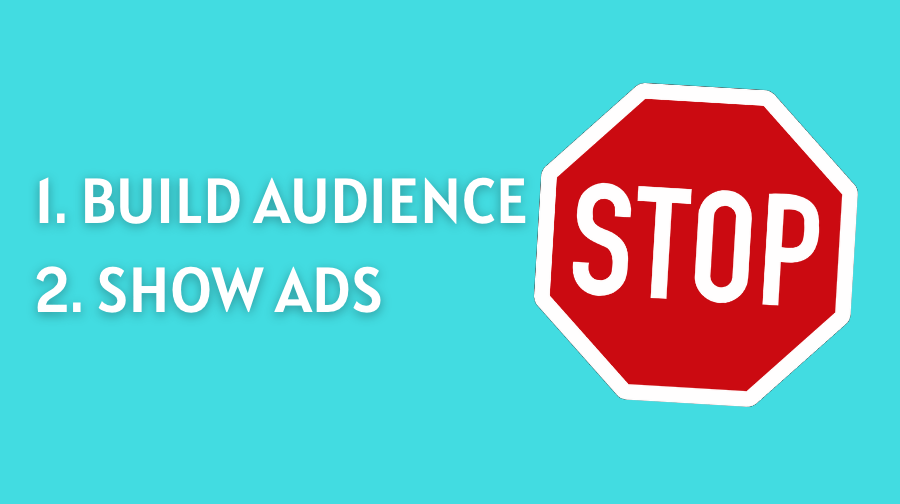 For many (including me) the initial blogging strategy is simple:
Get visitors
Show ads
But this is so wrong!
If you choose a random niche and show ads on your site, you will need millions of visitors to earn anything significant.
Basically, this is the get 1,000,000 views to earn a $100 strategy.
I don't recommend doing it this way!
You need to choose your blog's niche carefully. It needs to be something you care about but also something that you can make money from.
Once you get a ton of visitors, you can form a monetization strategy that is a combination of ads, affiliate marketing, and products.
Not just ads!
This takes months to learn and optimize because:
You can't add affiliate links to any random posts. Instead, you need to learn how to write specific affiliate posts (roundups, reviews, alternatives, etc.) and only show links there
You can't launch a product without talking to people in your niche and learning about their needs to verify the demand. Also, you need to build the product and sales funnel.
You need to choose a premium ad network carefully that actually cares about your site (avoid services like Ezoic) and get accepted (most sites won't).
Assuming you've taken care of the above aspects, you can expect to cross that $36.80/1,000 views.
Otherwise, you will probably make much less!
#6 Blogging Isn't Profitable Anymore
Blogging can definitely be a great source of income.
As a matter of fact, I believe that blogging is more lucrative than ever before.
This is because the ad earnings are getting higher and higher. The affiliate commission rates are also very high in niches like Tech.

The only thing that makes blogging less lucrative is the tremendous amount of competition.
Ranking on Google is no longer a quick process that you can optimize in days. Instead, it can easily take years of full-time work, as stated before.
#7 Blogging Is a Side Business
I hate to bring the bad news, but if you treat your blog like a side business, it will most likely fail—at least monetary-wise.
You (or someone) has to write to your blog every day to find success.
I started blogging as a side business, but I quickly learned that it's simply not the way it works anymore.
Thus far, I've written about 1,000 blog posts in my life during the 2.5 years I've been a blogger.
Had I "only" written 200-300 posts, I would probably not earn enough to make a living out of this.
#8 Blogging Can Bring Passive Income
There's not really such a thing as passive income.
Blogging can bring in semi-passive income from recurring affiliate commissions and ad revenue.
But if you ditch your blog today, you will probably earn pennies from it after 2-3 years have passed.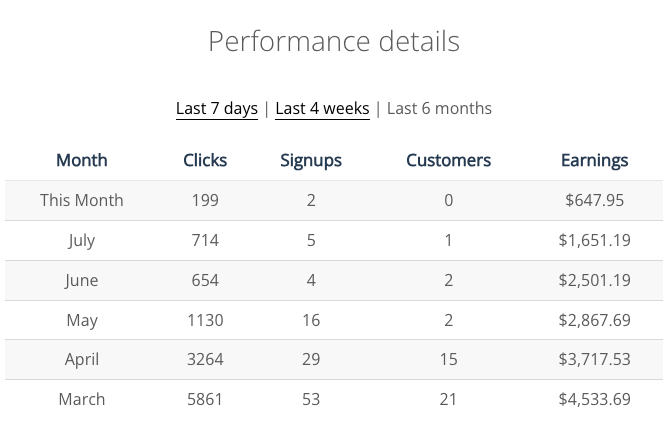 The top-ranking blog posts get replaced by more up-to-date pieces.
The recurring affiliate commissions die down as customers churn.
The ad revenue shrinks as the traffic slowly fades away.
So it's definitely not passive. But certainly semi-passive and can be really lucrative!
Also, nothing is for granted in blogging.
If you earn $1,000/month this month, you might earn nothing next month.
This is because Google algorithm updates always shake things around and those can hit any site—even with the best high-quality content.
Frequently Asked Questions
How do bloggers get paid?
Many affiliate programs, ad networks, and other monetization strategies use PayPal, Payoneer, or Wise, just to name a few, to pay for bloggers.
Do bloggers make good money?
Most who try to make money online will earn nothing at all.
But if you treat your blog like a real business, it can be very lucrative.
There are tons of blogs that are worth millions and millions of dollars.
How much do bloggers make per 1,000 views?
A very rough average is $36.80/1,000 views.
This is based on the IncomeSchool study.
But this number is likely much lower if you're a new blogger with less than a couple of years of experience.
On the other hand, if you're an experienced blogger, and have a strong affiliate, ad, and info product strategy, you can earn much more.
How do beginner bloggers make money?
Unfortunately, it can be hard to make money as a beginner blogger.
This is simply because it can easily take 6-12 months for Google to trust your site (assuming you write every day).
So no matter how beginner or professional you are, you can still earn very low or no money at all during the first 6-12 months of your blog.
Is blogging still profitable in 2023?
Ohh yes, it definitely is. I make my full-time living from blogging and the earnings have surprised me. My best month thus far has been more than $20,000.
Is blogging a realistic career?
It is! But here's the thing.
Blogging itself might not even exist in 10 years. Think about the rapid development of tech and AI.
It could just be that people don't use mobile devices or desktops to read blogs soon!
Thus, you can start with a blog, but you need to expand your blogging business to other platforms and products sooner or later.
For example, I started as a coding blogger. But these days, I'm expanding to Youtube, my own info products, and even turning one of my niche sites into an accommodation space rental system.
This is in my opinion the only right way to grow a blog. It can start as a blog, but as the audience grows, you should expand it!
Why do bloggers fail to make money?
The single biggest reason is giving up too early.
Many people write 10-50 blog posts, get no visitors, and give up.
But the problem is that it requires hundreds of blog posts to actually get visitors.
For example, the accommodation niche site we operate with my mate has 350 blog posts and about 10,000-20,000 visitors per month…
And the competition is not that hard here in Finland. Yet it still requires a ton of content to get even some visitors.
Wrap Up
And that's a wrap for today! Thanks so much for reading and happy blogging.
Remember, blog earnings vary case by case.
There are blogs that earn $1 per 1,000 visitors. But then there can even be blogs that earn $10,000 per 1,000 visitors.
It mainly depends on your niche and traffic origin. Profitable niches (like finance or luxury) and US traffic are keys to success.
But that doesn't mean that a less profitable niche wouldn't make any money at all.
For example, I managed to get $7,000 from ad revenue on a coding blog which is generally a very bad niche when it comes to monetization.
Just work hard and smart! Write every day and implement as many monetization strategies on your blog as possible.
Thanks for reading!