Using artificial intelligence as a blogger is a smart move. With the latest advancements in the field of AI, you can automate a lot of tasks you might not be aware of.
For instance, did you know AI can write entire blog posts and help you write 2-5 times faster?
This is a comprehensive guide to using AI as a blogger to write faster and be more productive. Besides, I thoroughly review each approach and guide you in the right direction of how to adapt the methods in your writing.
If you are looking for a quick answer, here are the topics:
AI Writers for writing entire blog posts.
AI image generators for creating compelling images.
AI image upscalers for improving image quality.
AI website builders for creating a blog in minutes.
AI logo generators for creating a logo in minutes.
AI voice generators for listening to blog posts.
1. AI Writers
Did you know you can use AI to generate blog posts, outlines, social media bios, and more? Even though this sounds futuristic, the best AI writing tools are capable of generating 100% original and well-thought content.
For example, here is a story written by AI about SEO: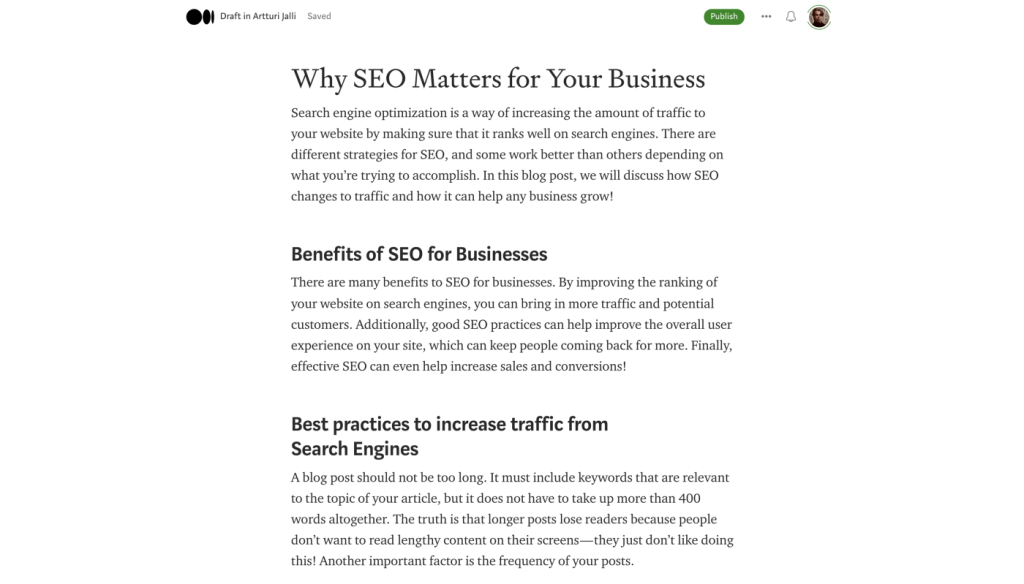 Don't believe it? Read my review of Jasper, the #1 AI-based writing tool and get a free trial of the tool. Look at some of the features the tool offers: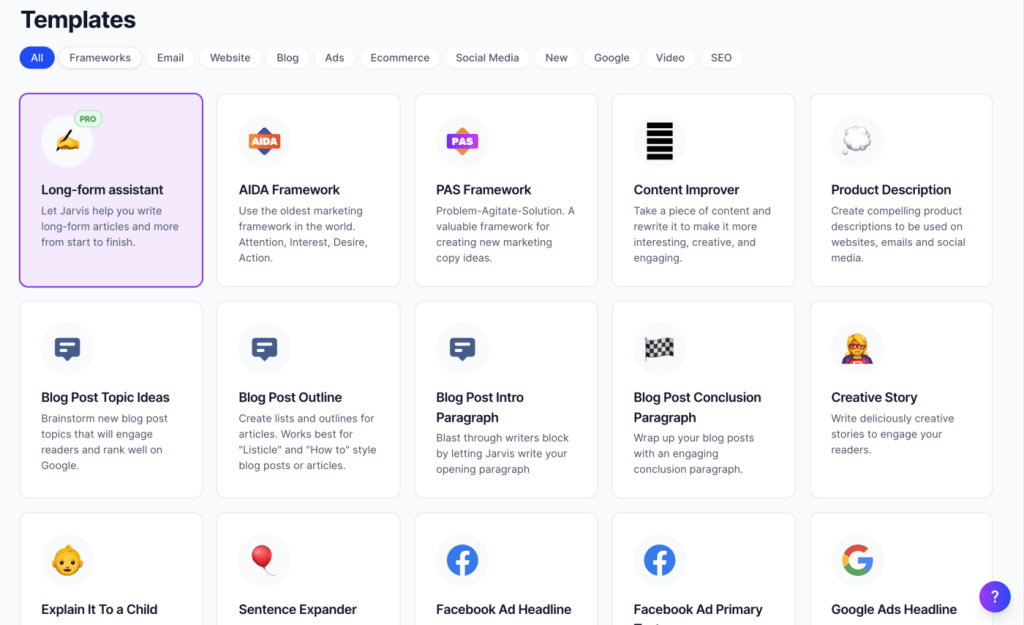 AI-based content creation took a big leap in 2020 thanks to the release of GPT-3, the most powerful text generation model. This language model uses AI to convert short text inputs to full articles, blog posts, poems, and such. These days, the GPT-3 model is publicly available and many startups use it as the foundational technology to power their AI writing apps.
Thanks to this, there are lots of impressive tools and software that make content creation easier and streamlined.
Remember that the AI writing tools are meant to be AI writing assistants. Even though they are capable of producing entire blog posts, you shouldn't fully rely on them! You must always do fact-checking and address grammatical issues. After all, the tools are only able to produce content based on what they've learned on the internet.
How to Try AI Writing?
The easiest way to try AI writing for free is by reading my guide about Jasper AI, which is currently the best AI writing tool there is. In this article, you will find a complete guide on how to use AI in creating unique and original content fast. Besides, you will find a link to get a free trial of 10,000 words.
To use AI efficiently as a blogger, you must treat it as an AI assistant. It generates the content but you must make edits, fact-check, and sometimes add more content.
If you got interested in AI writing, make sure to read my complete review of the Best AI Writers.
2. AI Image Generators
One of the most visible achievements in the field of AI is the text-to-image generators that popped up out of nowhere in 2022. The phenomenon is new but is here to stay. One of the AI image generators was able to produce a piece with which it won an art competition!
The AI image generator tools are remarkable. They offer so many chances for people with no artistic skills or money to hire designers. You can describe your deepest imaginations for the tool and it will spit out an image that visualizes your input in a realistic, artistic, and accurate fashion.
For example, take a look at an image I generated with an AI image generator:
To produce this image, all I had to do was write "A man walking on the moon during a thunderstorm". In 5 seconds, the AI returned this image.
The above image is 100% original and unique. There are no copyright issues or duplicate content risks when using these images.
Anyone can use AI image generators without a design, artistic, or technical background. The idea is simple:
Describe an image you would like to see.
The AI generates a set of images to match your input.
Choose the best image.
Use the image in your blog posts, featured images, or social media posts.
How to Try AI Image Generators?
If you are a blogger looking to generate epic stock images for your blog posts, just head over to the Stable Diffusion demo.
You can generate images for free. All you need to do is come up with some creative text prompts, such as "An alien writing a blog post on a calculator".
If you got interested in AI image generators, make sure to read my honest and complete review of the best AI art generators.
3. AI Image Upscalers
Speaking of images, AI image upscalers can be bloggers' best friends when it comes to restoring low-quality images.
Do you have a blog post where you'd like to include a nice image but it's really low in quality?
This is where a free image upscaler can help.
AI-based image upscaling is different from traditional upscaling techniques, such as adding contrast or sharpness. The AI algorithm upscales images by recognizing what happens in the image. It then makes a prediction as to what it would look like in full detail. This makes the tools much better than using traditional tricks.
For instance, take a look at the 4x upscale I created based on a really low-resolution scenery image: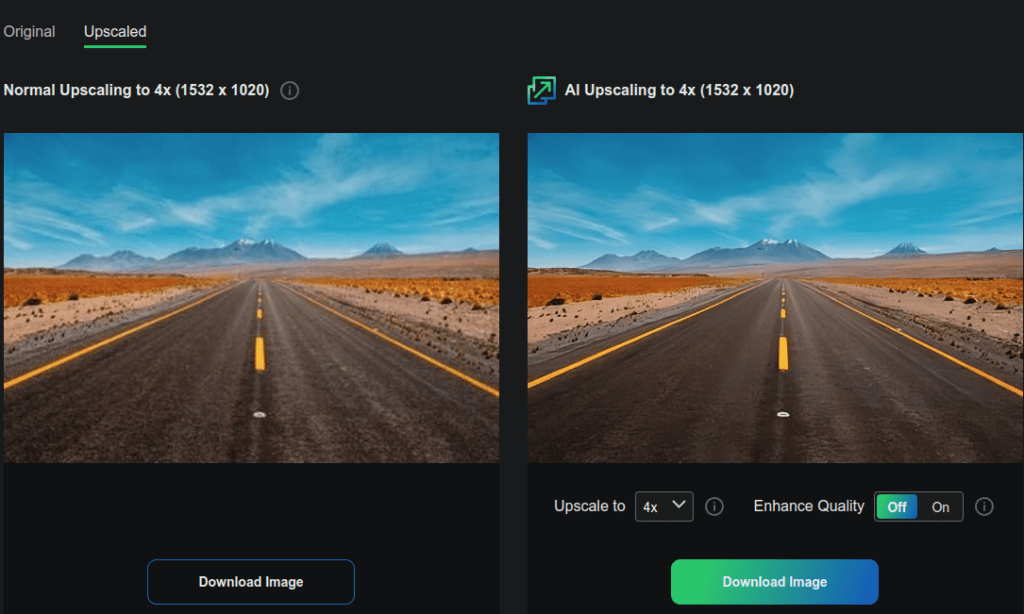 How to Try AI Image Upscalers?
AI image upscalers are easy-to-use and accessible tools anyone can try for free.
Perhaps the best way to try an image upscaler is by testing my recommendation, upscale.media. It's a free tool. Just drop an image to the editor and wait for 10 seconds to get an improved image back.
4. AI Website Builders
If you're starting a blog and have no web development or web design skills, you might benefit from using AI in the process.
Instead of sifting through templates, designing outlooks, or writing code, you can use an AI-based no-code solution.
One example of an AI-based website builder is Wix. This software uses ADI, or Artificial Design Intelligence to generate a website based on your preferences. To use the Wix ADI, all you need to do is answer a quiz and choose your preferences and use cases. The tool takes care of the rest.
Even though AI-based website builders have already been around for a while, you may not have had a chance to try them out.
If you are starting a blog, you need to get things moving quickly and focus on content creation instead of the design/coding process. This is why you should use a quick AI-based web design.
When you have made your site more popular and are making money with it, you can revamp the designs with a real designer if you feel like it.
How to Try AI Website Builders?
One of the most popular AI-powered web builders is Wix.
Wix uses AI to select a template for your website. All you need to do is answer a couple of questions and wait a couple of seconds. That's all it takes! As a result, you get a site that looks professional and is applicable to your use cases.
One of the main reasons I recommend Wix is that it gives you the option to build a website for free. This can be helpful if you want to be sure that the result looks great before spending a dime on it.
5. AI Logo Generators
Speaking of starting a blog, you might need a professional-looking logo for your blog.
These days, you can use AI to generate a logo for your website too! There are great free AI-backed tools you can try. One example of such a tool is Tailor Brands. I used the tool to generate logos for my other site, codingem.com as a test. Here is an example logo and layout I was able to produce with the tool: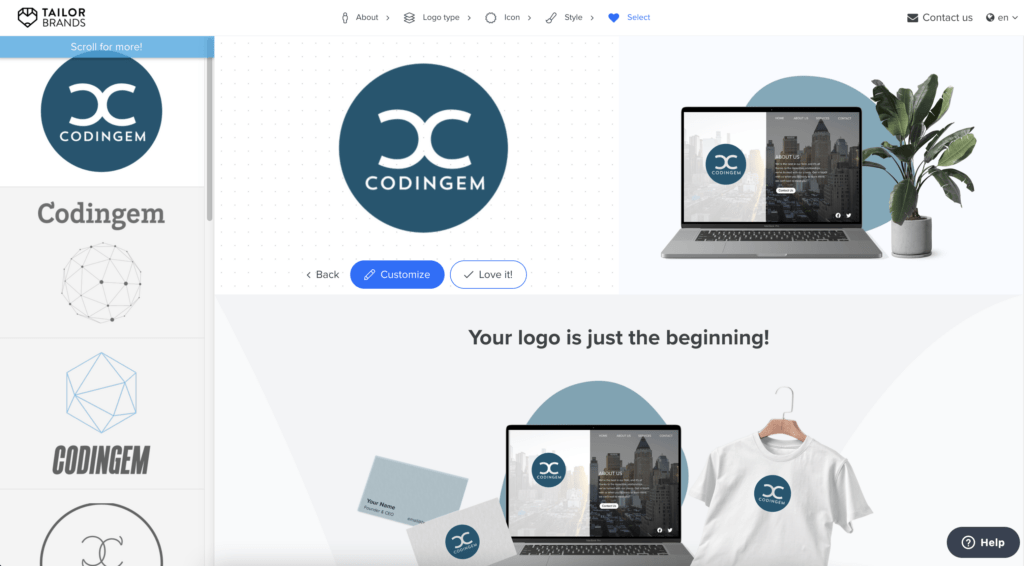 To use AI when generating a logo, all you need to do is answer a quiz and select a couple of styles and colors you like. The AI will take care of the rest.
Even if you already have a great logo, you should consider revamping it. With AI, everything happens so easily, cheaply, and quickly, that you should at least give it a try!
How to Try AI Logo Generators?
To try an AI logo generator for free, head to Tailor Brands website and create an account. Then answer the prompt quiz and you'll get a professional-looking logo for your site.
Make sure to also read my complete review of the Best AI Logo Generators.
6. AI Voice Generators
This is one of my favorite tips for using AI as a blogger. You can use AI to read blog posts out loud. Besides, you can turn your blog posts into videos or podcasts with AI voice generators easily.
These days the AI voice generators don't sound robotic. Some of the best solutions are able to produce a sound that is indistinguishable from human sound. Besides, the tools work in multiple languages.
The way I use AI voice generation in my workflow is simple:
Write a blog post.
Go for a walk and listen to the blog post with AI.
I've noticed reading a blog post out loud is beneficial because I can sense what it would actually sound like. After all, the text is just a written version of spoken language. If the text sounds bad when someone speaks it, the blog post is not good. Listening to your blog posts can give you the big picture of the overall quality of the piece.
How to Try AI Voice Generators?
The best part about the AI voice generators is that many smart devices have native screen reader apps. These tools use AI behind the scenes to convert text to spoken language.
If you want to convert your blog posts to audio, you can try a solution like Murf.ai. They support multiple languages and have different AI voice actors. Besides, you can export the audio into your podcast, video, or presentation.
Bonus: AI Video Generators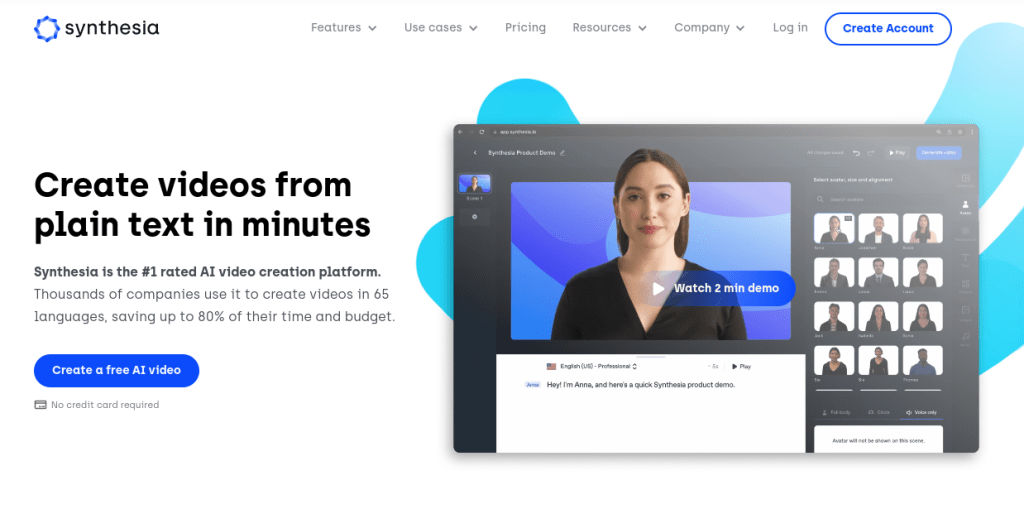 Did you know you can easily convert your blog posts into videos?
Make sure to read my article about The Best AI Video Generators. The tools on this list are capable of turning a short text input or a blog post URL into an insightful, compelling, and shareable video.
If you want to increase engagement, you should try converting blog posts into videos and sharing them on Youtube, for example.
👉 Make sure to read also: Blogging vs Youtube
Wrap Up
These days you can use AI to streamline your blogging workflows. From text and image generation to image upscaling and converting blog posts to audio, there are lots of tools you should try. The best part of these tools is that they are free to try. Besides, you can only expect the AI to improve over time and these tools to become even more impressive.
I hope you enjoyed the tools and tips on how to use AI in blogging. If you take your time to start adapting these tools in your blogging routine, you will soon write content much faster while peaking your creativity.
Thanks for reading. I hope you enjoyed it.
Read Also