There's no such thing as a perfect blog name.
A niche-specific name is bad when expanding to other areas.
An arbitrary name isn't optimal either when targeting a specific topic.
But there's a whole bunch of things you can do to maximize your blog's name for success.
Let me show you exactly how to name your blog as well as possible.
Does Blog Name Matter?
The blog's name matters—but not as much as you'd imagine.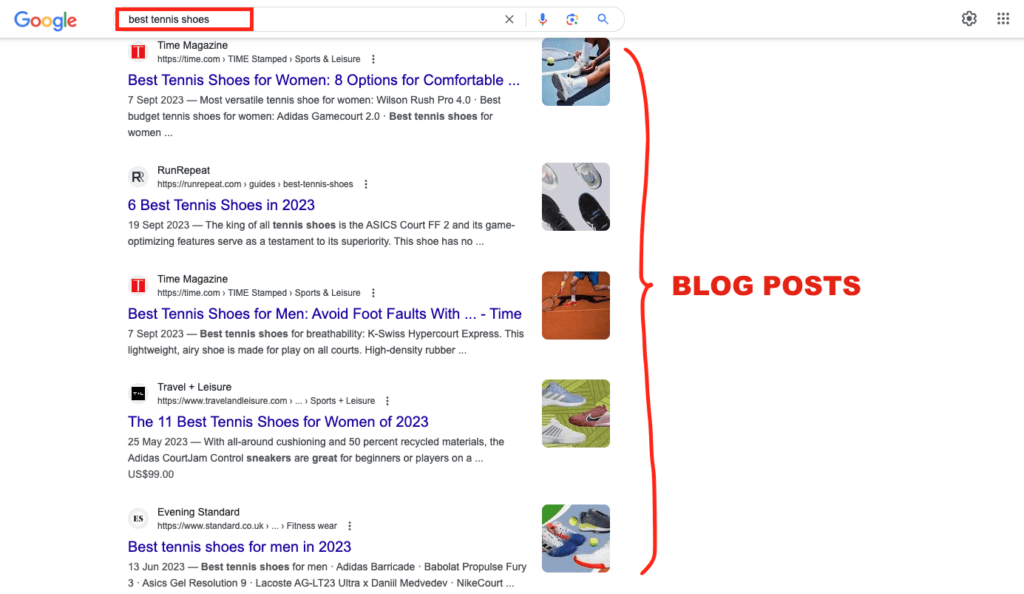 When Google ranks websites, it takes into account hundreds of different things.
Your blog's name is just a very small part of it.
You can see a ton of pages on top of Google search results that originate from sites that don't "belong" there.
Things like topical authority, content quality, and such are in much more crucial roles than the name of the blog.
But you cannot change the name of your blog later. Thus, it might be a worthy investment to spend at least 30-60 minutes coming up with a good one.
Problems with Blog Naming
There's no such thing as a "perfect blog name".
If a "niche site" has an arbitrary domain name, it might not ring any bells.
If a big review site has a niche-specific name, that's confusing.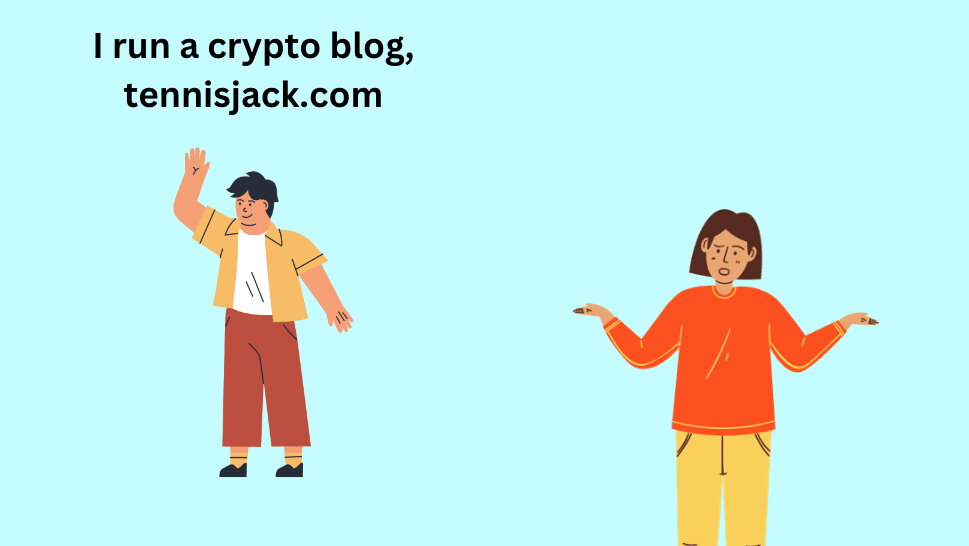 So don't go for perfection here. Instead, let's find out a good name for your specific use case.
Unclear Niche
The hardest problem when choosing a blog name is knowing your goals.
Many blogs start with one niche but later on, expand to different areas.
But this is impossible to predict beforehand.
For example, I started my first blog about programming tutorials. The site is called codingem.com.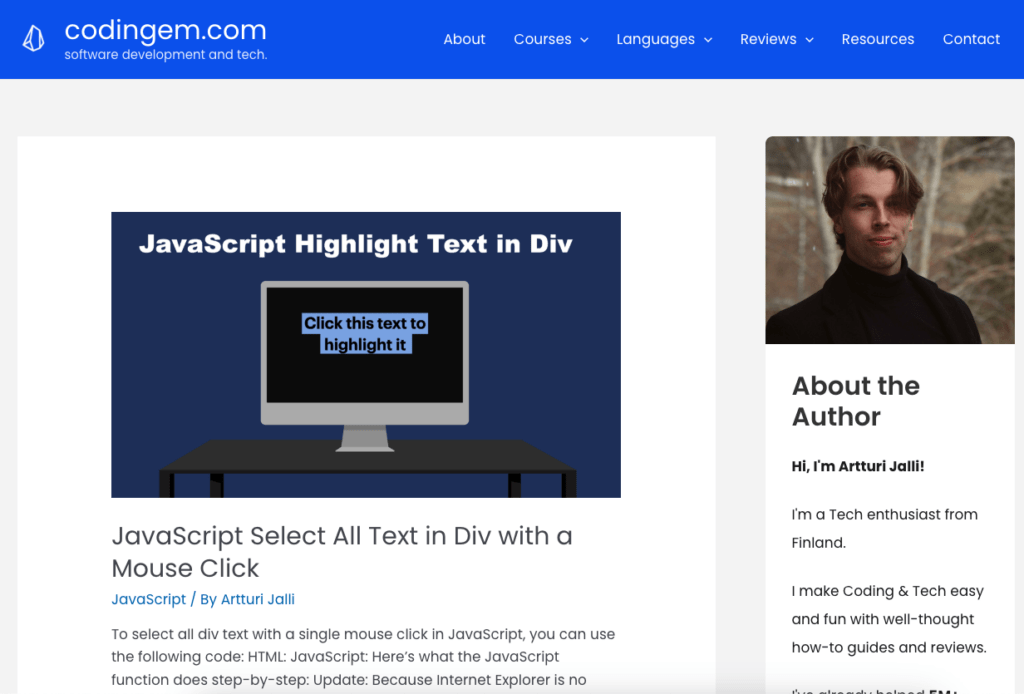 But these days, I write product reviews.
It felt a bit silly to start writing product reviews on a domain whose name suggests it's a coding site.
I would've definitely used some other name, had I known this would become more of a generic tech site rather than a coding blog…
But surely, who could've predicted that 3 years ago?
That's exactly why you might want to leave some wiggly room to your blog's name for expansion.
Of course, if you're 100% sure you'll only focus on a particular topic, then choose a name that relates to that topic.
Most Domains Are Taken
Another issue with blog naming is that the best domain names are usually taken.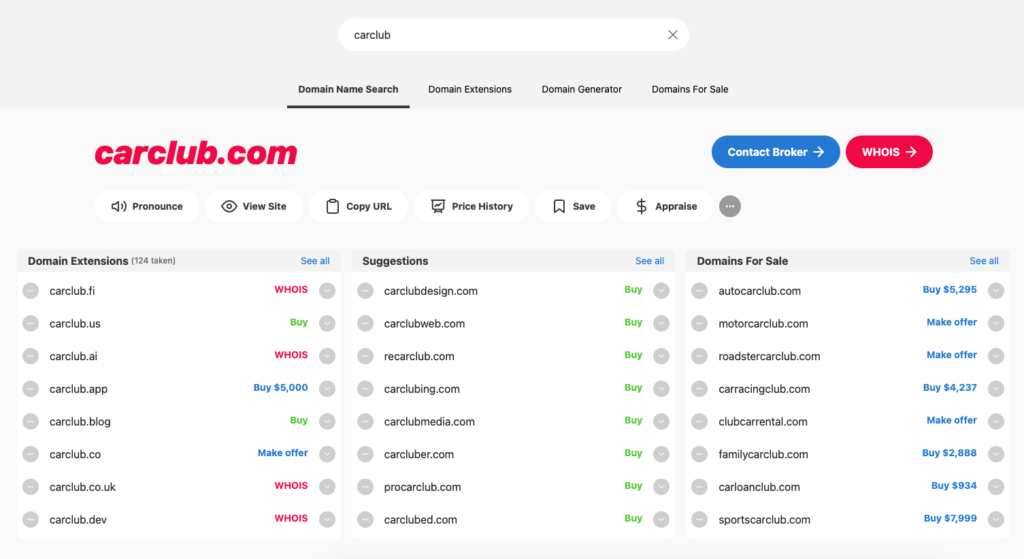 Consider the name of this blog you're reading right now.
At least I'm not 100% happy with it. It's hard to remember and relatively long.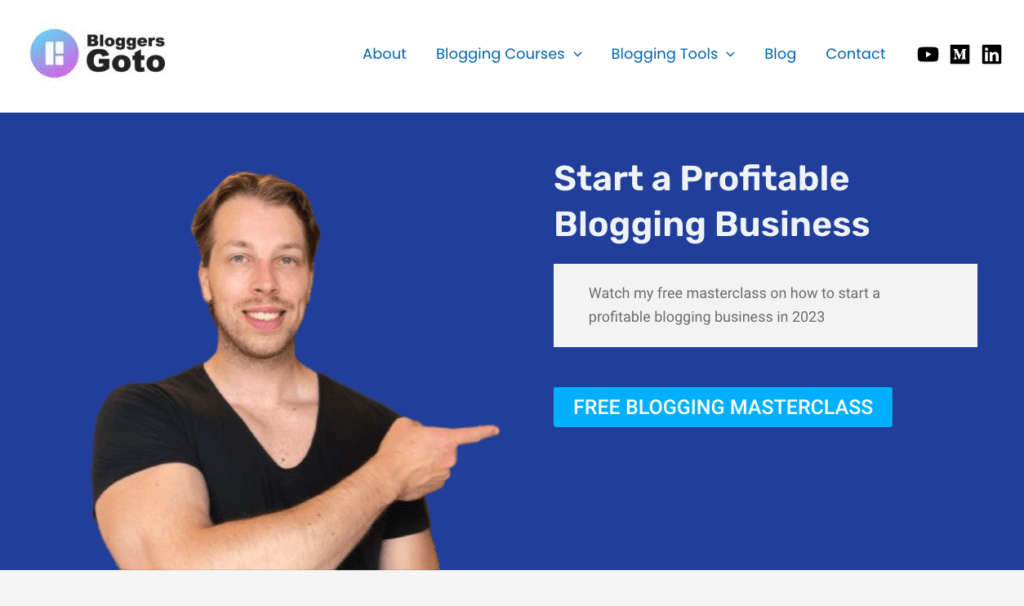 But when I first started this site, I never thought I'd write more than 10 posts to it. It was just a side project.
Also, the site names that I "should have called it" were taken.
So be careful. Your small hobby site with a silly name might turn into a full-on business.
How to Choose a Blog Name (Step by Step)
Before I show you my blog naming process, let me give you a quick tip.
If you want to name your blog easily, just use a tool like DomainWheel.com.
It can generate awesome domain names based on your input and check whether those are available.
Anyway, let's take a step-by-step look at naming your blog.
#1 Consider Your Niche
What's your blog's niche? If you haven't chosen one yet, make sure to read this guide.
One idea is to include your niche or something relevant to it in the blog's name.
For example, one of my students, Leo started a tennis website in Finland. He chose tennisleo.fi as the name of the blog.
Also, adding some humor or wordplay to the name can be a nice addition. This is especially useful these days as most domain names are so generic and boring.
For example, something like tennisdennis.com would be funny. 😀
#2 Brainstorm Name Ideas
Don't overthink your blog's name.
If you aren't planning to launch your blog right now, just let the name evolve.
Keep up a notepad where you can easily store name ideas that pop up while walking, training, shopping, or whatever.
I've at least found it really hard to come up with blog names if I have to force it.
To find inspiration, just look at blogs in your niche or even outside your niche by using Google.
I've listed some good blog names at the end of this post for inspiration in different niches.
By the way, don't forget to consider your own name.
Especially if you have a short name or nickname, that might be a good addition to your domain name.
Consider tomsguide.com—one of the most popular review/affiliate blogs on the internet.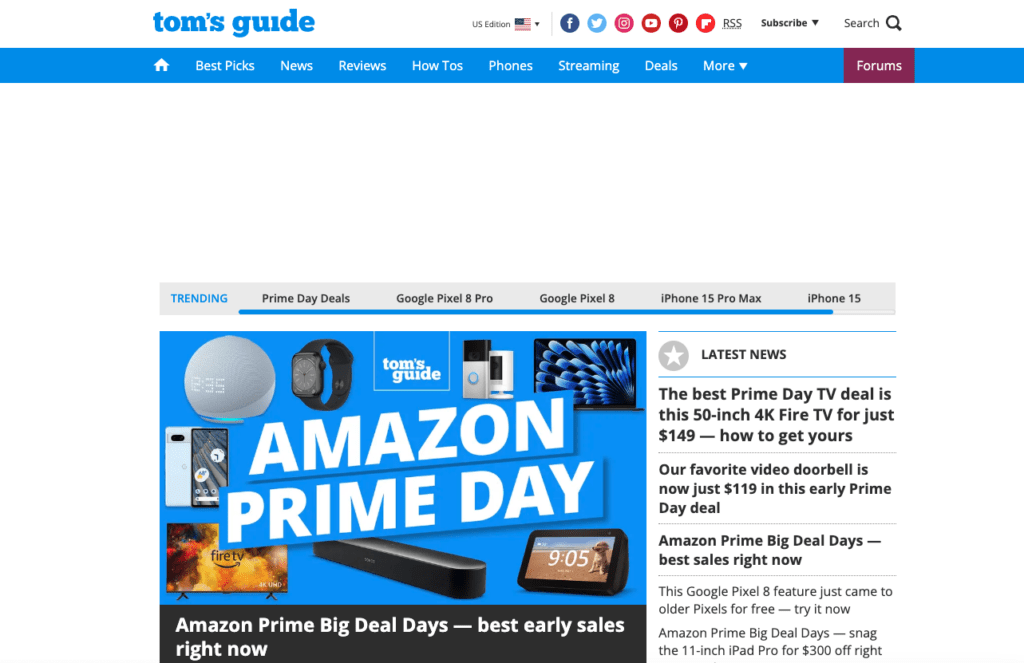 #3 Bake the Perfect Name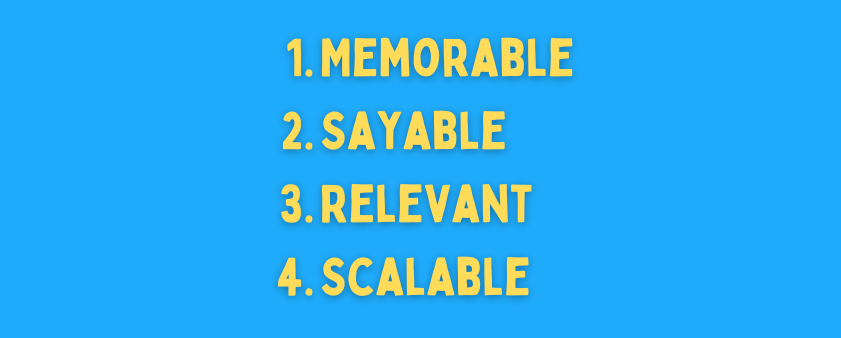 A good blog name is something that's:
Memorable. An ideal blog name is something that the readers can remember easily.
Easy to spell. If your blog has a good name, it's easy to spell and pronounce.
Relevant to content. Ideally, the domain name is closely related to your content. But don't be too strict about this.
Scalable. Don't limit your blog's growth to its domain name. Give it a name that's something you could work with when covering other niches.
Cannot come up with anything?

Use your first name and last name in your blog's name. That's unique and doesn't tie you into a particular niche.

This might not be the most memorable name, but it ticks the other boxes fine. 🙂
#4 Check Availability
Remember that most blog names are already reserved.
Make sure to check that your domain ideas aren't already taken.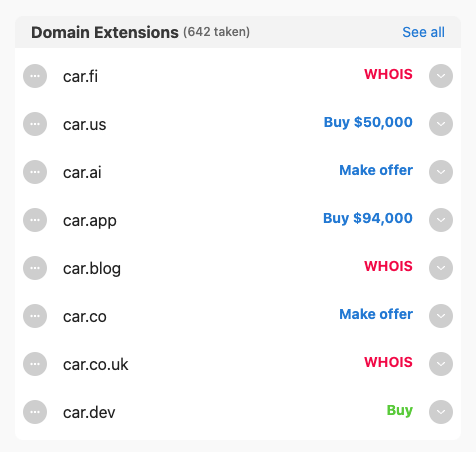 While you'll surely find some random domain extension, I'd go with .com or .net.
Those are well-recognized internationally.
But if you fell in love with some domain that does not end with .com or .net, don't worry!
It's fine to use other extensions. This won't impact your traffic to a level you'd notice.
There are tons of blogs and websites ranking on top of Google with less common domain names.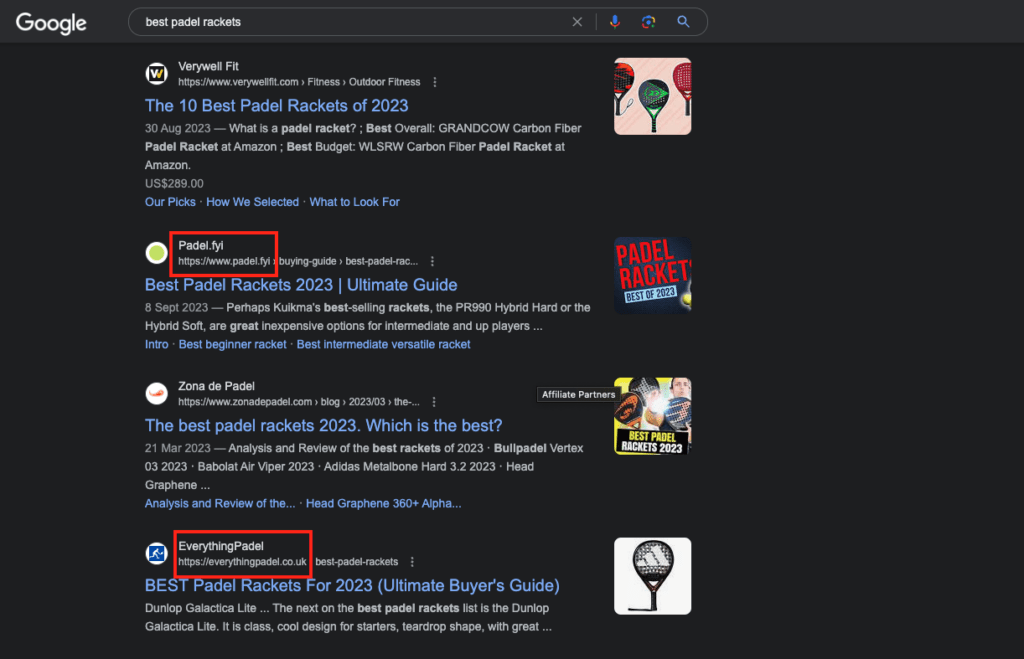 #5 Avoid These Mistakes
1) Too Long Domain Name
When it comes to naming your domain, one of the key mistakes is to choose a too-long domain name.
I recommend using a word or two. At most 15 characters, but preferably way less than that.
Nobody will remember a website like jacksgreattennisrackets.com. That's even hard to read, huh?
2) Confusing Name
Don't choose a domain name that's easy to misspell or misread either.
For example, if blogger.com is taken, do not choose bloggger.com.
Also, with some word combinations people just misread it for no good reason.
Take your name and look at it with a fresh pair of eyes.
Is it clear? Does it read nicely?
You can even show it to someone else to give quick feedback.
3) Numbers or Hyphens
Leave out hyphens and numbers from your blog's name.
Those can confuse people trying to remember your domain.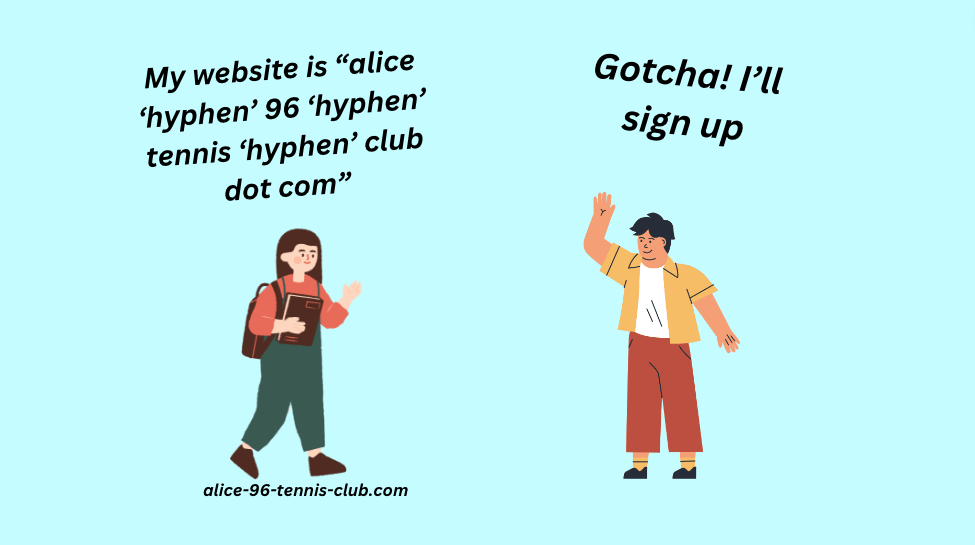 Don't get me wrong with these, though.
There are tons of great blogs with numbers and hyphens in their name. As I said before, choosing the "right blog name" is not that big of a deal.
But because this is a one-and-done deal, it makes sense to come up with as good of a name as you can. You cannot come and tweak it later.
4) Trademark Issues
Ensure your domain name is not infringing trademarks.
Even if a domain name is available, it might be subject to trademark infringement.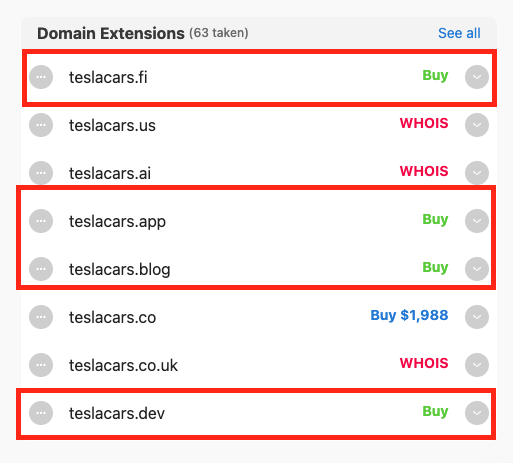 Here are some tips to make sure you don't land in legal trouble with your blog's name:
If you're in the U.S. (or targeting a U.S. audience) use the United States Patent and Trademark Office's (USPTO) online database, known as TESS, to search for existing trademarks.
International Trademark Search: For global audiences, check individual national trademark databases. The World Intellectual Property Organization (WIPO) provides a Global Brand Database which can help.
Consider both exact matches and similar terms. Names that are similar to existing trademarks can lead to conflicts.
Blog Names for Inspiration
Let me show you a bunch of blogs with great names. Notice that some of these names are short and others long.
These are just for your inspiration and can give you a great idea of what's working out there.
Just remember, choose a memorable and short domain. But don't worry about it too much. It's not that big of a deal, honestly!
Here's the list of blog names. I've added links to the blogs. 🙂
Wrap Up
Choosing a name for your blog is tricky.
It's not that big of a deal. But then again, it's impossible to change later on.
Choose a name that's easy to spell and remember. Don't tie it to a particular niche unless you have to.
Thanks for reading. Make sure to read my post about choosing the right niche for your blog.