Have you ever wanted a platform where you could both share your thoughts and read high-quality content?
If so, Medium.com may be the online space for you.
Medium.com is the most popular blogging platform with tens of thousands of authors and hundreds of millions of monthly reads.
What is Medium?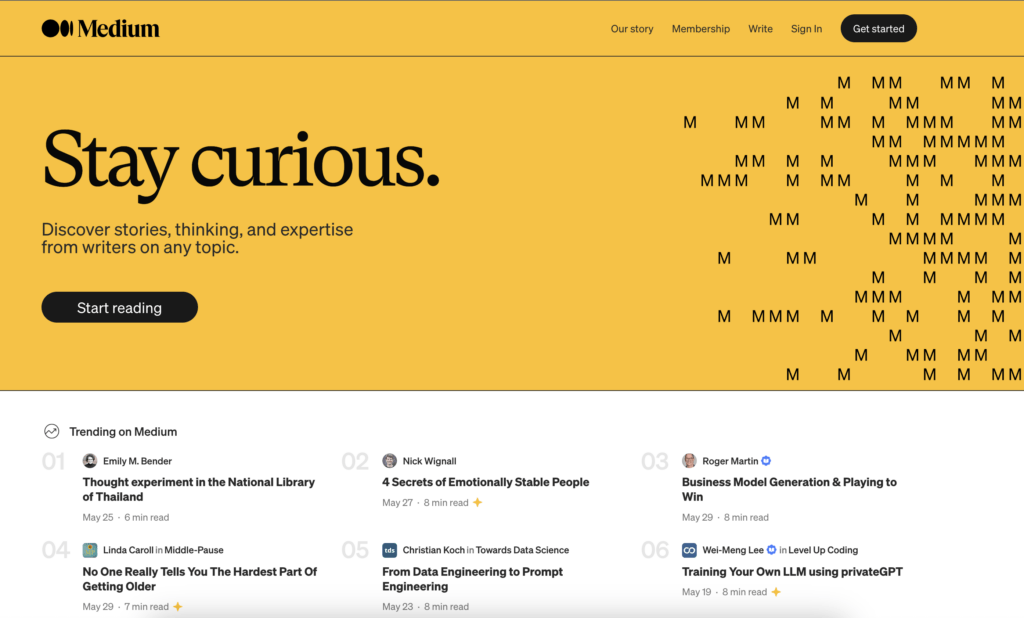 Medium is a blogging platform launched in August 2012 by Twitter co-founder Evan Williams.
The initial purpose was to encourage users to create longer posts than the typical 280-character limit on Twitter.
Today, Medium is a huge community of readers and writers who come together to share unique perspectives on various topics – from tech trends and business insights to personal experiences and creative fiction.
Medium's mission is to provide a space for a broad range of voices to share their ideas and stories.
It is not just a place for writers, but also a platform for those who wish to learn.
Medium's vision is to prioritize the value of content above its social relevance, a marked difference from traditional social media platforms.
Structure and Functionality
Medium is essentially a cross between a blogging platform and a social media site.
Writers can publish articles, essays, tutorials, and more, while also interacting with their readers.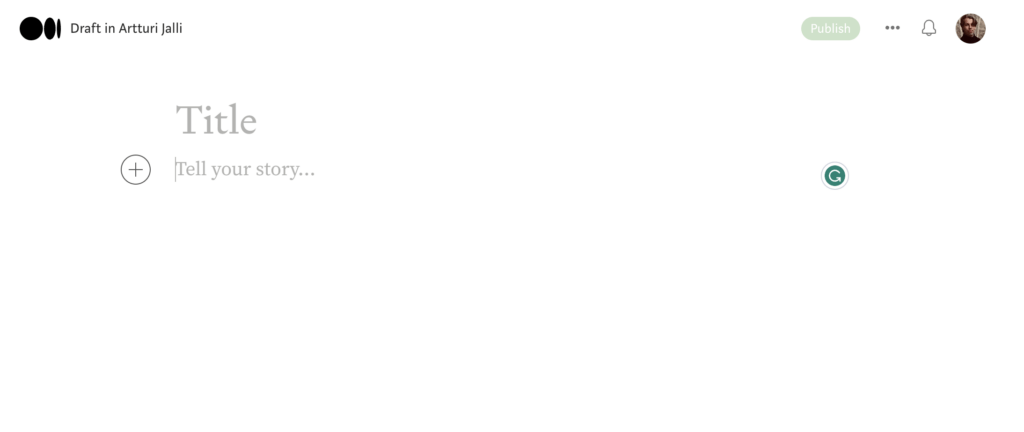 On the other hand, readers can follow writers, and engage with their content by clapping (Medium's version of "liking"), highlighting text, and leaving responses.
The structure of Medium is quite simple and minimalist, designed to promote distraction-free reading.
It also utilizes an algorithm that curates content for users based on their reading history, making it easier for readers to find content that they are interested in.
Membership and Payment
Medium operates with both free and paid content.
While anyone can read a limited number of articles for free each month, a paid membership offers unlimited access to stories on Medium.
It costs $5 a month or $50 a year.
A unique aspect of Medium is the Medium Partner Program, which allows writers to earn money based on how members engage with their content.

This is measured through reading time, clapping, and overall interaction.
Publications
Medium provides another unique feature: Publications.
Publications are spaces within Medium where multiple writers can share their work under a collective banner, usually unified by a common theme or interest.
These are like sub-blogs or sub-websites in the vast ocean of Medium.com.
As a writer, you can start your own publication or contribute to an existing one, the latter being the more common strategy.
This can be a significant advantage, especially for writers who are just starting out on Medium.
Why?
Well, even with no followers, if your story gets accepted and published by a well-established publication, you will instantly get exposure to a broad audience.
Publications can cover a wide range of topics – from technology and entrepreneurship to lifestyle and wellness.
The advantage for readers is that publications provide a curated set of stories on particular topics.
If you're interested in a specific area, finding a publication that covers it can provide you with a steady stream of high-quality, relevant content.
Conclusion
Medium.com is a space that serves as a bridge between readers and writers.
It breaks down the barriers often found in traditional publishing and allows anyone to share their thoughts, ideas, and stories.
If Medium sounds interesting, make sure to read my complete guide on how to start writing on Medium.