Blogging can be an incredibly rewarding and enjoyable activity. Whether you're sharing your thoughts and opinions, promoting products, or connecting with others who share your interests, blogging is a great way to express yourself.
But one question you may struggle with is how often you should write blog posts.
Is it better to post frequently, even if that means sacrificing quality? Or is it more important to focus on producing high-quality content, even if that means posting less often? Do search engines penalize for inactivity?
In this post, I'll answer all the above questions. I'll share experiences from four different sites and posting schedules.
Write Every Day
While there is no hard and fast rule about how often you should post on your blog, it's a great idea to post every day.
In my experience, it takes about 1,000-2,000 hours for a beginner blogger to make a decent income with a blog.
To get to that 2,000 hours mark, you'd need to write 40 hours a week for an entire year. The more you do it, the faster you reach your goals. I sometimes write up to 60 hours a week and post up to 3 posts a day.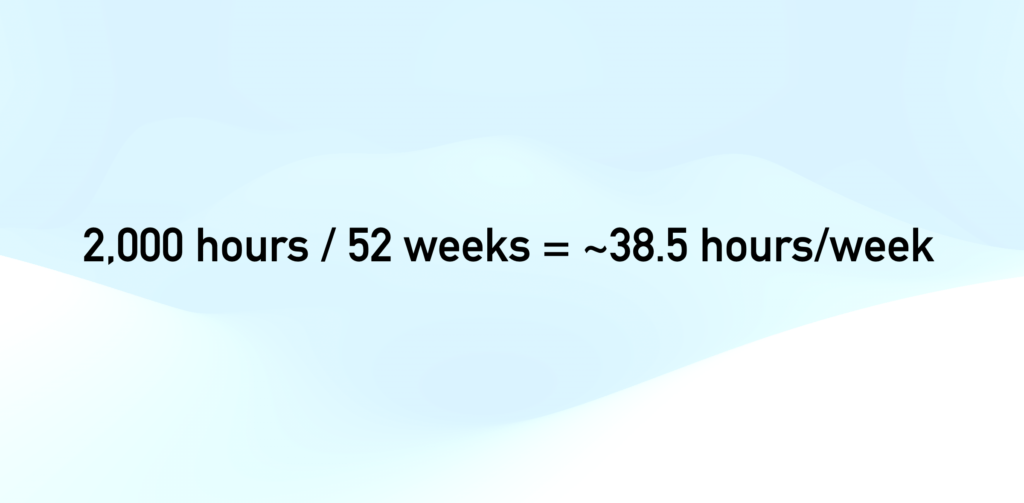 Also, remember that ranking high is never a guarantee. Don't spend more than 3-5 hours on a post.
In my experience, only 5-10% of blog posts do well. The more time you spend on a single post, the higher the chance of working in vain.
The more quality posts you publish, the higher the chances for some of them to rank high.
When you commit to a regular writing schedule, you establish a routine that becomes part of your daily habits. This routine can help you overcome writer's block, stay motivated, and build momentum.
Google Doesn't Care, Though
Search engines don't care about schedules or publishing frequency.
Search engines have become increasingly sophisticated over the years. In my experience, they place a greater emphasis on the quality of content rather than publishing frequency.
If you write a blog post that's the best post about that topic, you will rank high as long as your article is the best.
To maintain your rankings over time, make sure your content continues to be the best. If your competitors catch up and start producing better content, you will fall behind.
This is why it's important to continue creating high-quality content and updating your existing content regularly to maintain your competitive edge.
Quantity + Quality = Success
It's actually not about "quality over quantity" nor "quantity over quality".
It's both.
You need to write a ton of quality content to succeed as a blogger. Work hard and smart.
Carefully choose a niche that's not too competitive but has demand.
Make sure each post you write is the longest and the most detailed post for that topic. Your goal is to provide value for searchers. Nothing else will save you if you don't add value.
Develop a routine where it takes 3-5 hours to write a post that:
Has a search volume
Is monetizable
You know you're the only one who has spent longer than 3 hours at
Example Sites
Let me show you the search performance of 4 different websites and explore how their publishing frequency impacts their search rankings.
This includes one of my sites that has earned up to $20,000/month.
While some bloggers believe that publishing content frequently is the key to success, in my experience, search engines prioritize high quality.
By examining the performance of my blogs, I'll demonstrate that posting frequency doesn't necessarily impact search performance.
But I will also show why it still makes sense to write about 8-10 hours a day and work super hard :D!
So, let's dive in and take a closer look at the details of these websites and their publishing frequency.
Site 1
I and my two friends wrote 15 blog posts to an empty domain in Jan 2022. Fast forward 16 months and the site is still climbing up Google search rankings—with 0 activity on the blog.

It's funny that this abandoned project still breaks visitor records every month. Now we're close to 1,000 monthly page views.
This is easy to understand, though.
The blog posts we wrote are the most detailed posts about the topics. No other blog outworked us in those particular topics. Before someone else puts in the hours we did, no one will outrank our posts—they'll keep climbing toward that #1 rank.
While this demonstrates the power of writing quality evergreen content, it's also a great example of how to not run a blog.
This site only has about 850 monthly page views and makes no money at all. Imagine if we had continued to publish 15 posts a month, though.
Site 2
This next example site is also a great demonstration of how posting frequency doesn't really matter.
On this site, I wrote about 10 posts to the site in Feb 2022 followed by 9 months of inactivity. The traffic went up for the full year, though. So clearly no impact from staying inactive.

This is actually Google data from the site you're reading right now (bloggersgoto.com).
Before December 2022, I treated this site as a small side hustle where I shared some blogging-related tutorials.
But once I started committing to it full-time, look what happened:

The blog absolutely rocketed from about 1,000 monthly visitors closer to 20,000 monthly visitors. And by the way, now the site makes at least $1,000-$2,000/month.
So even though publishing frequency doesn't matter, you only get results with hard work every day. The more, the better!
Site 3
Here's another small side business I operate with my friend.
We started in Jan 2022. We wrote about 120 blog posts during the first 7 months or so. Then we stopped for the rest of the year, yet the site continued improving in rankings.

We have a niche that drops about 75% from Aug to Nov. Our traffic should've looked more like this:

Instead, we saw a flat curve—this meant the site grew even with 5 months of inactivity.
Also, despite the low number of visitors (3,000-5,000 page views/month), the site was making about $500/month.
Site 4
This is my main site which has had up to 700,000 monthly visitors (codingem.com).
I started this site in April 2021 and started committing to it in Aug 2021.
Unlike the other example sites, I published more than 250 blog posts to this site evenly throughout 2022.
The results are pretty amazing. The site went from 20,000 monthly visitors to almost 700,000.
Also, this site has earned ~$10,000/month for the past 6 months and spiked to $20,000 in Dec 2022.

This site is a perfect example of why it makes sense to write a ton. The more you write, the stronger your site becomes. You'll be able to rank for competitive keyphrases and earn more.
I sometimes published up to 3 articles a day on this site. But sometimes I spent an entire week writing one.
Inconsistent, for sure. But it works.
As long as you do proper research and write a ton of well-thought posts, you will see success one day. To learn my recipe for blogging success, make sure to check my free training video.
Wrap Up
Ultimately, the posting frequency is up to you. The more you write, the quicker you can find success, though. I recommend writing every day as much as possible—preferably full-time!
If you only write 10 hours a week, expect it to take 5 years to make a decent income from your blog.
But if you write 50 hours a week, you can find success in a year or even less.
Unlike many believe, Google and other search engines won't penalize your site for inactivity (unless you're in a super quickly changing niche).
If you write a blog post that's up to date and solves a problem better than anyone, it's all that matters.
Provide value and write a lot!