Blogging is a popular way to share information, ideas, and stories online. It's good for individuals as well as businesses to establish a presence, connect with an audience, and build a brand.
However, starting a blog can be overwhelming. There are so many things to consider, like design, marketing, SEO, and content creation.
As a matter of fact, it's a big mistake to try to do everything at once. Focus only on writing. Research, write, polish, publish, and repeat. Until your audience has grown bigger, everything else is noise.
This blog post discusses common blogging mistakes. Whether you're new to blogging or looking to improve your existing blogs, this guide provides you with insights to avoid common pitfalls.
0. Focusing on Everything at Once
When you start a blog, don't try to do everything at once.
Instead, focus on writing valuable blog posts only. Of course, this requires strategic research, creativity, and a lot of time to be effective.
There are way too many things you could focus on that don't bring any extra value.
Expensive tools
Monetization strategies
Social media promotion
Email marketing
Over-optimizing your content
Over-thinking the design
SEO advice and tools (most of which are outdated anyway)
And more.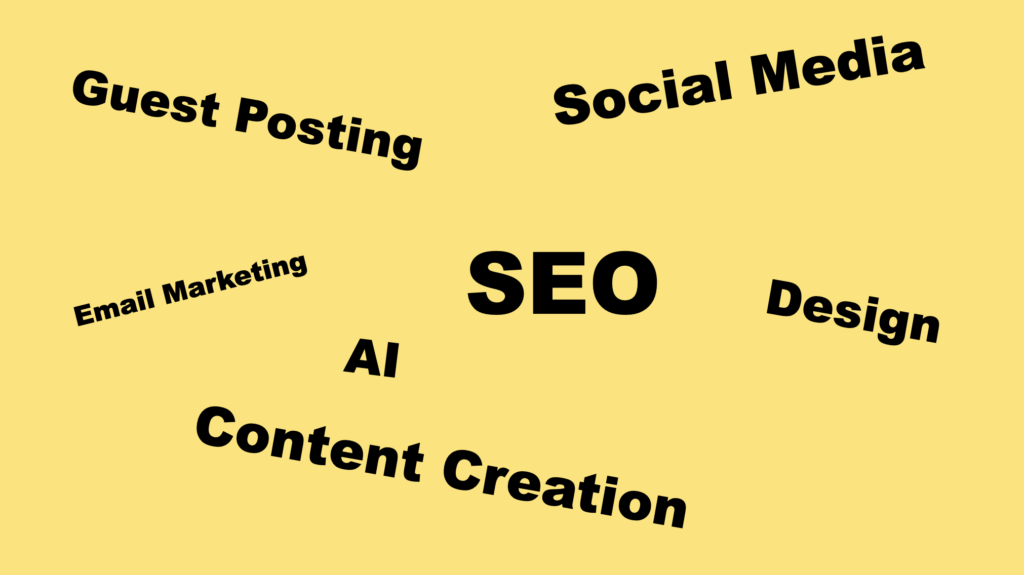 But there's no reason to worry about any of this if you have no readers.
If you manage to improve your conversion rate by 5%, it's significant for sure. But if you have no readers, it's meaningless.
Before you have thousands of visitors to your blog, you should strictly focus on writing content.
1. Not Providing Actual Value
The number one goal for any blog post is to rank high on search engines. The number one reason this doesn't happen is if the post doesn't provide value.
No matter what you write, make sure it answers the searcher's question from A to Z.
Treat each blog post like a micro business. You need to provide value and offer the most detailed article about the topic on the internet. This way, your readers have no choice but to stay—there are no better alternatives.
But don't overdo this step just to make your posts longer. Only add truly useful information.
Let's take a look at a good and a bad outline for a blog post "How to Tie Shoelaces"
Bad example outline:
How to tie shoelaces in 2 ways
Conclusion
A post like this is way too thin and provides information that's already been told a million times before.
Another bad example outline:
What is a shoe?
What is a shoelace?
Why is it important to tie shoelaces?
What's the consequence of not tying shoelaces?
How to tie shoelaces?
Conclusion
This outline is even worse than the first one. It has useless information no one cares about when they're looking for a quick guide.
A better example outline:
Introduction

Why it's important to learn how to tie shoelaces
A brief history of shoelaces

1. The Basic Shoelace Knot

Step-by-step guide
Visual guide
Common mistakes

2. Loop and Rabbit Ears Method

Step-by-step guide
Visual guide
Common mistakes

3. Bunny Ears Method

Step-by-step guide
Visual guide
Common mistakes

4. Double Knotting

Step-by-step guide
Visual guide
Common mistakes

5. Advanced Techniques

Step-by-step guide
Visual guide
Common mistakes

Common Problems and Solutions
Conclusion
Notice how deep down you need to dive into the topic to make it actually valuable.
There must be thousands of shoelace tutorials and guides on the internet. But I bet only a handful of those show multiple methods, discuss the differences, and provide visual guides.
2. Giving Up Too Early
Blogging is a long process that takes way more time than you'd expect.
Short-term success is a common misbelief in the blogging space. Many blogging guides have titles like "Start a successful blog in 4 hours".
While these tutorials show you how to set up a blog in 4 hours and what strategies you should use, the hard work starts there. After this, you constantly need to write posts for months or even years to come.
Here you can see the progress of the first ~4 months of my 3rd blog. I knew well what I was doing, but it still took 4 months and 200+ hours of writing to get 200+ clicks from Google.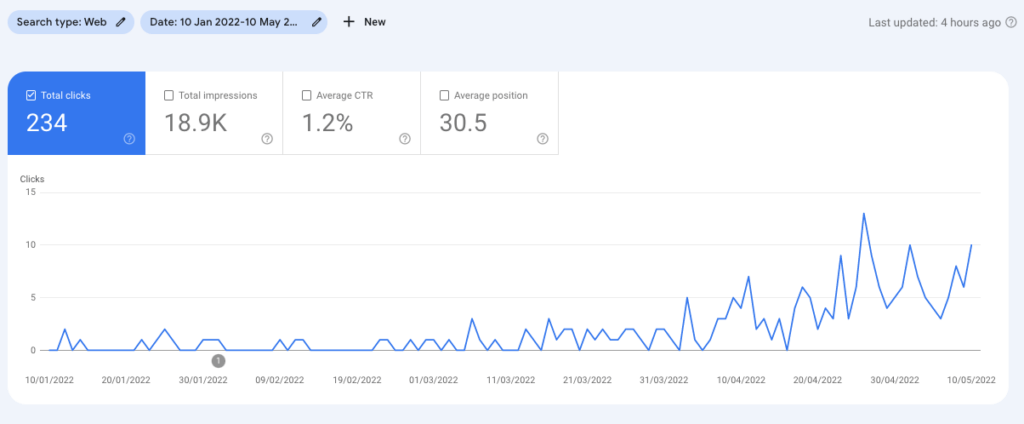 But after 13 months, the site traffic looks much better. Now the site gets ~200 clicks a day and is already a profitable side hustle.

So be patient! Success takes time—it doesn't come overnight in any business type.
3. Excess Use of AI
These days, there are lots of AI writing tools that you can use to write content more quickly.
The problem with AI tools is that they cannot think. AI isn't clever, it just rephrases what it's learned over the internet. In other words, the AI just rewrites what has been stated on the internet a million times before—failing to provide any value to the readers.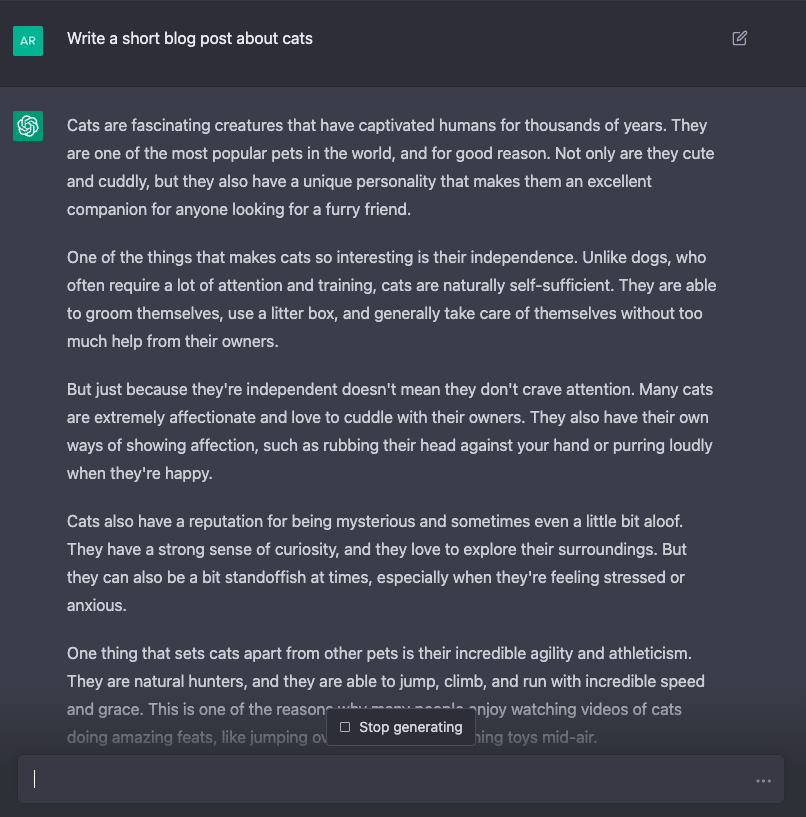 An AI tool like ChatGPT is like blurred pictures of the internet. You get decent outputs but they just rephrase what's already been told.
Make sure to read my full ChatGPT review.
Another big issue with AI is that it makes a ton of mistakes—in a convincing manner. This makes it super hard to detect what's right and what's wrong in the content.
As a result, you still need to do fact-checks and research before publishing your AI-assisted content. So it can actually take more time to write with AI than without it.
If you use too much AI in your blog, you might get bashed by sites that put in the hours.
4. Targeting Competitive Searches
A big mistake beginner bloggers tend to make is targeting way too competitive search phrases.
The problem with high-competition search queries is that there's little to no chance of ranking in the top 10. And if you fail to rank top 10, you're not going to get any readers.
Also, some topics are littered with search ads, videos, search feature boxes, and more. Even if you were to rank #1 for these types of searches, you'd still get minimal traffic because people don't scroll all the way down to your post.

As an example, trying to rank for a search phrase like "Fitness" or "Fitness for beginners" is next to impossible.
You need to start with something way less competitive. For example "How to do weight-bearing exercises at home".

These longer less competitive searches are called long-tail search terms.
You can find great topics by using Google search suggestions.
To do this, open Google (in Incognito mode) and type in something related to your niche/topic. You see a ton of suggestions that Google makes.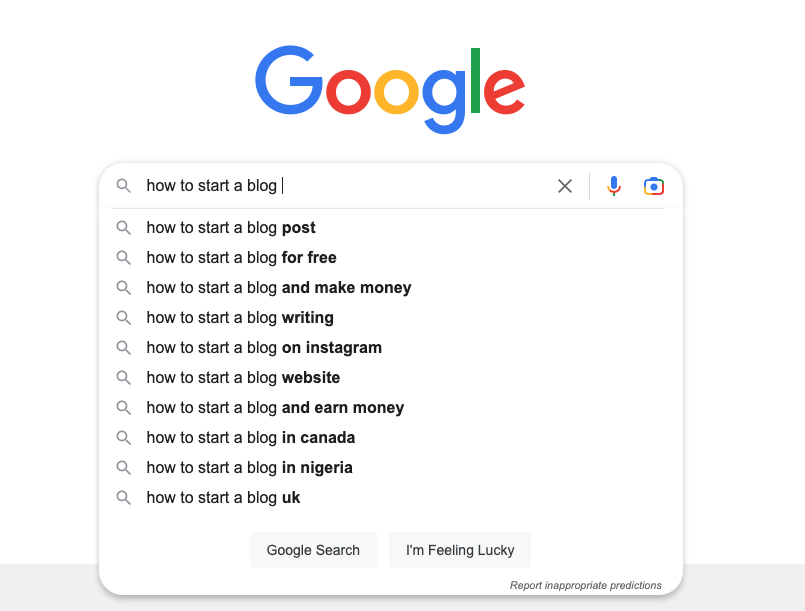 These suggestions are searches people are actually searching for. In other words, they are potential blog post topic candidates.
Just remember to do the research even for longer search queries—the competition can sometimes be surprisingly high. Also, make sure that the blog post matches the search intent.
Make sure to read my complete guide on how to write blog posts that rank.
Unfortunately, there's no way to tell how much search volume a particular search term has—the data isn't publicly available. Also, the numerous "keyword variations" with the same search intent would mess that data up anyway.
5. Listening to Outdated Advice
Because of the rapid changes in the blogging space, most blogging-related information is outdated.
These days blogging is no longer a technical process. Search engines are becoming better and better at ranking your content without your tricks.
In a sense, you don't need to know SEO to build a successful blog. This is because a domain/web host takes care of technical responsibilities and your theme comes with built-in site speed optimizations. All that's left for you is writing.
Of course, I'm not saying SEO doesn't exist.

Google and other key players use the term all the time. But by writing valuable content, you are doing your part—there's not really anything else to it SEO-wise.

The technical SEO aspects are taken care of on your behalf by your domain host, web host, and theme (unless you code the site from scratch).
To start a blog 5-10 years ago, you had to:
Do keyword stuffing
Analyze LSI keywords
Comment on social media posts with a link to your post
Write guest posts with links to your blog
Write a ton of content
The first four steps required both expensive tools as well as tens of thousands of outreach emails. Not very tempting, is it?
To start a blog today, you only need to:
Do search phrase/competition research
Write comprehensive guides
Of course, these two require a lot of time and practice. But at least you don't need to spend most of your time promoting your blog.
6. Targeting Search Phrases with No Search Volume
When you target those long-tail search queries, there's always a chance you go for search terms that have no search volume.
If Google suggests a particular search term, there's usually search volume.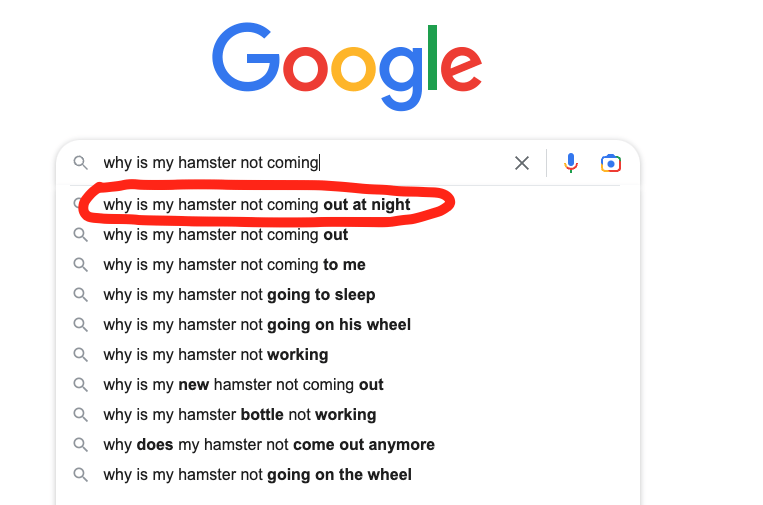 But if you choose the topic randomly or don't do the research, chances are you won't get any visits—even if you ranked #1 for the search term.
Before you write about something, do a simple Google search for the topic. If there are no results whatsoever, it might be a sign that there's no competition and no one searching for that topic.
7. Not Working Hard Enough
Many people associate blogging with a job you can do from the beach while drinking Mojitos. Also, many believe it's a job that brings passive income with 10-hour work weeks.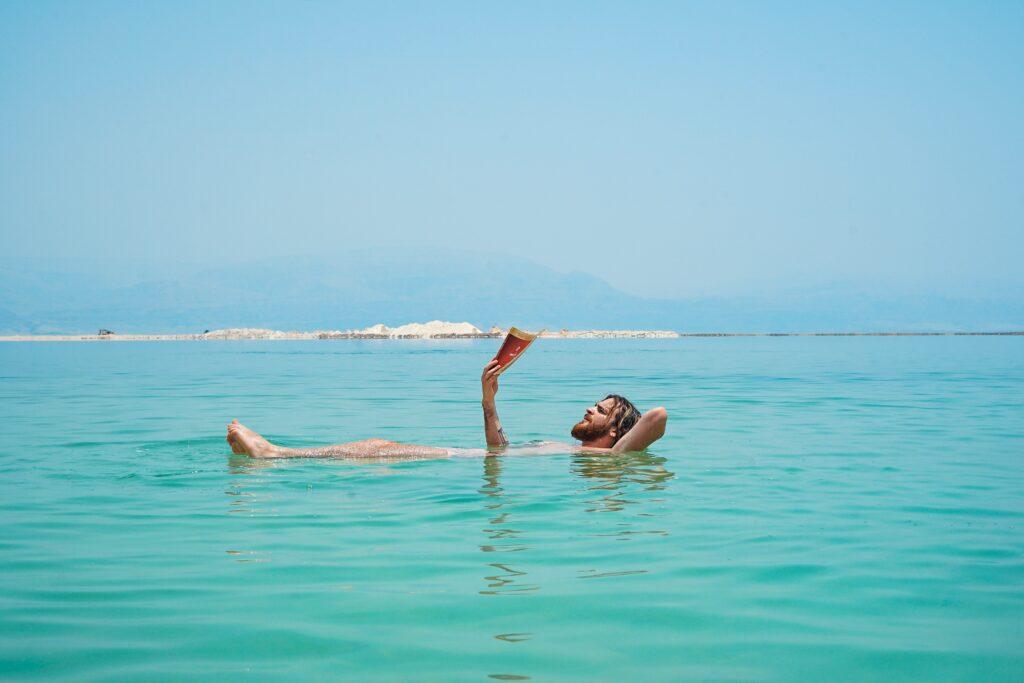 This may have been true back in the day. But these days, there's way too much competition and no free lunches.
Blogging is a time-consuming craft. You need to write full-time for months or even years before seeing success.
I've built a profitable blogging business. But it took 1.5+ years of working 50 hours a week.

Even though blogging isn't that hard, it takes a ton of time and effort. It's not enough to work smart, you also need to work super hard.
8. Posting about Random Things
Don't write about random topics that you think "people might want to read". Writing about your daydream or the wonderful conversation you had yesterday won't do it anymore.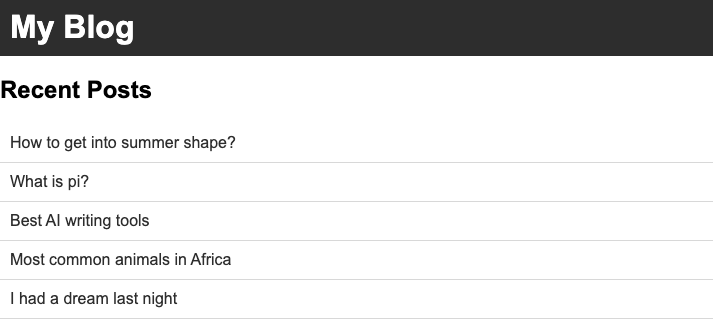 It's a big mistake that happens naturally—many people still associate blogging with writing about things you like to share. But that's not how it works anymore.
Instead, every blog post needs to solve a problem that people are searching for.
Be consistent. Stay in your niche. Solve real problems.
9. Monetizing Too Early
To make any money from a blog, you need to have a ton of visitors.
On average, 30,000 blog visits generate $1,000 in revenue. As a beginner blogger, you're probably going way below that.
For example, take a look at the data from my 3 highly targeted affiliate posts:

With 3,000+ affiliate link clicks, I "only" make about $500 in a year. The articles have more than 25,000 reads in total. This demonstrates that it takes way more clicks and visits to make real money than you'd expect.
Don't spend time monetizing a blog before your monthly visitor count is tens of thousands or at least in thousands.
Just focus only on writing quality content. Keep your site clean from ads, affiliate links, and other promotions to keep the UX at its best.
10. Not Thinking about Monetization at All
Not monetizing a blog too early doesn't mean "Don't think about monetization at all".
Nothing is worse than accidentally starting a blog with no earning potential. You might end up spending months and months writing quality content and working hard only to find out it's not going to work.
Before starting a blog, do thorough and careful research about the niche. See what the key players are doing. It's not enough to just trust in your intuition.
Monetization-wise you need to figure out if there's money to be made in the niche you're in. Try to find answers to these questions before you start:
Are there affiliate programs in your niche?
Is anyone searching for the topics in the niche?
Is there too much/no competition?
You should be able to answer these questions before choosing a niche. It's a couple of hours of work that can save you months of blogging in vain.
11. Not Including About/Contact Pages
Make sure to have clear about and contact pages on your blog with your name and contact details.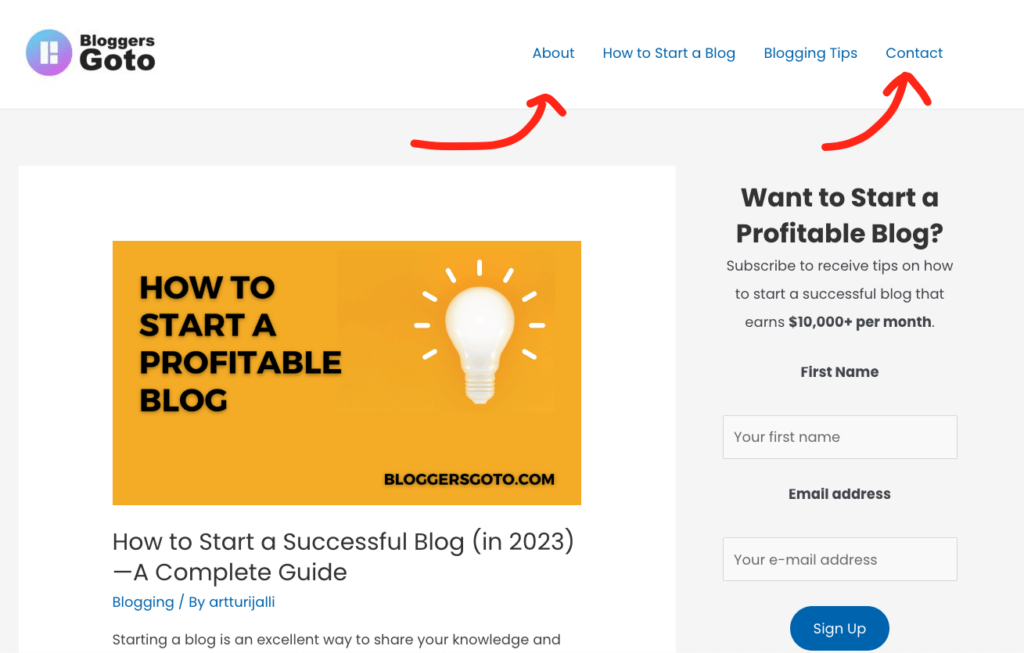 This way the readers can relate to you more easily, and you build trust among your audience.
By having clear contact pages, your readers know they're reading a post that has been written by a real person.
Also, the reader then knows how to contact you to give feedback or ask something. Last but not least, it can also open up opportunities for content collaborations.
12. Not Tracking Analytics
As a blogger, you want to know what's the size of your audience and where it comes from.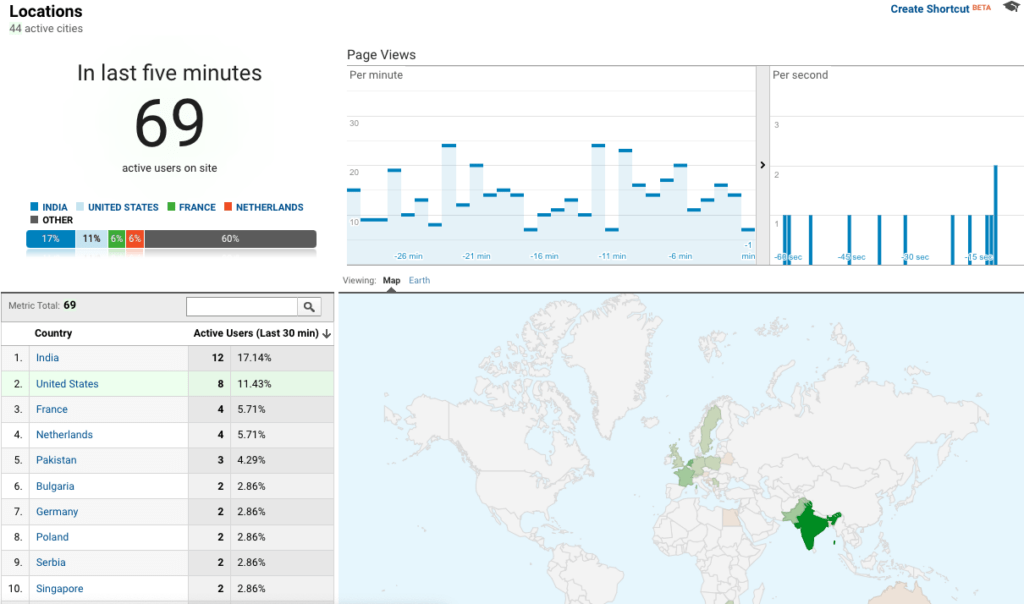 Make sure to have Google Analytics and Google Search Console set up.
With Google Analytics, you can track the number of page views, bounce rate, demographics, traffic source, and much more.
With Google Search Console, you can see the Google performance of your blog. You can track trends with keywords, CTR, average position, and more. Also, you get detailed error messages that might prevent your site from appearing on Google.
Both services are super easy to set up.
If you're using WordPress, install a plugin called Site Kit with Google. This helps you get the analytics and search console integration done.
13. Using Tricky Vocabulary
Don't try to outsmart your readers by using complex vocabulary.
People are visiting your blog to find useful information that helps solve their problems.
One aspect of providing value to your readers is to deliver the message as quickly and clearly as possible. This means writing short and concise sentences.
Don't use overly complicated language. Keep it simple and easy for your readers. Explain the topic so that a child can understand it.
Here's a good example:
I really like to go hiking in the mountains.
And here's a bad example:
I have an ardent affinity towards engaging in the activity of traversing undulating mountainous terrain through extended ambulatory exercise, commonly referred to as hiking.
The latter phrase just makes the reader angry. Don't try to outsmart your readers. They will just leave if you do that.
14. Lack of Catchy Headlines or Titles
Creating a catchy headline for a blog post is an essential part of grabbing readers' attention and encouraging them to click through to your content.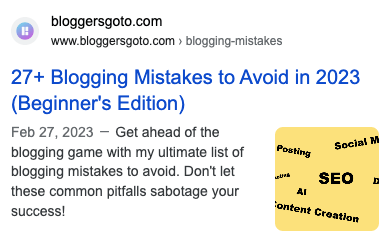 Here are some tips that can help you turn your headlines better.
Use strong and descriptive adjectives. For example, instead of "Healthy Eating Tips," you could write "10 Life-Changing Tips for Optimal Health."
Make it specific. People are more likely to click on a headline that promises an outcome. For example, instead of "How to Make Money Online," you could write "5 Proven Strategies to Earn $1,000 per Month from Your Blog."
Use numbers. Numbers in headlines catch readers' attention and provide a clear idea of what they can expect from the post. For example, "7 Secrets to Perfecting Your Golf Swing."
Make it intriguing. Use curiosity-inducing language to make the reader want to know more. For example, "The Surprising Benefits of Waking Up at 5 AM Every Day."
15. Not Writing A-to-Z Guides
Write complete guides only. Don't write half-baked stories—Google and other search engines won't rank those.
To avoid this mistake, treat each blog post like a small business. You want to make the best posts on the entire internet. This way you leave no option for the reader to look up another resource.
When doing research for your topics, open up the top search results. Analyze these and make sure you write a more detailed, comprehensive, and overall better post than any one of the top posts.
16. Tracking Analytics Too Much
Although it's important to track your traffic, it's easy to do it too much.
There are always some fluctuations in traffic. Besides, Google tweaks its algorithm all the time.
Thus, it doesn't really make any sense to pay attention to the daily or even weekly traffic levels. Instead, it's more important to pay attention to the overall trends.
I recommend checking stats only once a week.
If you write original, well-thought-out, and plagiarism-free content, there's no reason for search engines to ignore it.
If there's a drop in traffic, there's really not much you can do but wait anyway. If the traffic drop is caused by a Google update, it will usually recover by itself.
Of course, if there are issues with your content, you need to change your strategy. But that's still not something you can do overnight. Thus, starting at those stats won't make you any wiser in the short term.
17. Not Linking to Useful Resources
A big mistake beginner bloggers tend to make is not backing up facts or linking to other useful resources.
Think about your readers. You want to maximize their learning and reading experience. Leaving links to back up facts is a great way to build trust. Also, adding links to useful reads leads your readers to other insightful resources.
If you've written a relevant post on your blog, make sure to link it. This not only offers valuable information for the reader but also makes them stay longer.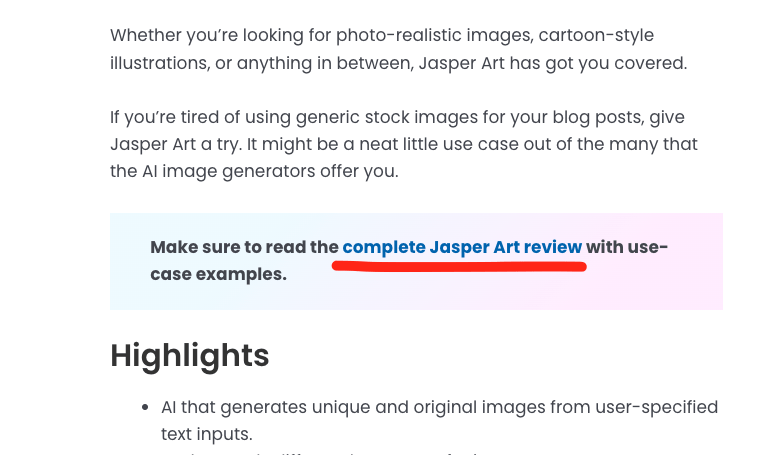 Just don't overdo linking. Never link to a resource that's not truly useful or valuable for the reader.
18. Writing Many Similar Posts
Don't confuse search engines by writing too similar posts. When you do this, you might not rank for the search query you're targeting.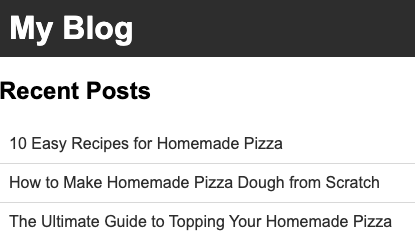 If you publish a bunch of similar content, Google doesn't know which post it should rank high. So now you have three posts competing against one another.
Instead of writing a ton of similar posts, try to cover the topic entirely in one post.
19. Writing Too Long Chapters
These days, a big chunk of blog readers use mobile devices. Thus, it's crucial to make sure the blog posts look good on mobile.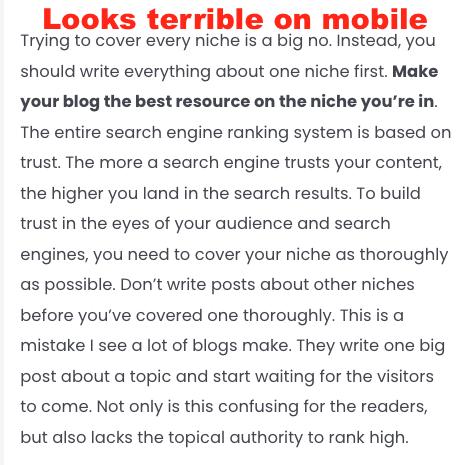 Nothing is more frustrating than a big wall of text.
To avoid this, write short paragraphs of 2-4 sentences to keep it at bay. This is an easy way to improve the user experience—especially on mobile devices.
20. Covering Too Many Niches
Trying to cover every niche is a big no. Instead, you should write everything about one niche first.
Make your blog the best resource on the niche you're in.
The search engine ranking system is based on trust. The more a search engine trusts your content, the higher you land in the search results.
To build trust in the eyes of your audience (and search engines), cover your niche as thoroughly as possible. Don't write posts about other niches before you've covered one thoroughly.
This is a mistake I see a lot of blogs make. They write one big post about a topic and start waiting for the visitors to come.
Not only is this confusing for the readers, but also lacks the topical authority to rank high.
21. Too Many Ads
Littering your blog with ads in hopes of making more money can be fatal to your blog's success.
You should treat ads as the "last resort" for making money with your blog. Only place a handful of ads on blog posts that have no other monetary value.
For example, keep landing pages, affiliate pages, and signup forms free of ads. Instead, show those ads in informational posts that get a lot of traffic but don't contribute to driving leads.
22. Lacking Images
Visual aids like images can help readers to better understand the content of the post.
By adding relevant images, readers can more easily engage with the content and understand it more fully.
Pictures also make the content more enjoyable to read than a wall of text with no images.
In terms of the kinds of images to add, there are several options to choose from. For example, relevant photographs can help illustrate your points and provide context.
Infographics and charts are excellent for displaying complex data or information. Memes and GIFs can add humor or levity to a post and help emphasize a point.
Although there's no hard-and-fast rule to adding images, studies suggest adding an image per 150 words.
You can get free stock images from resources like Unsplash.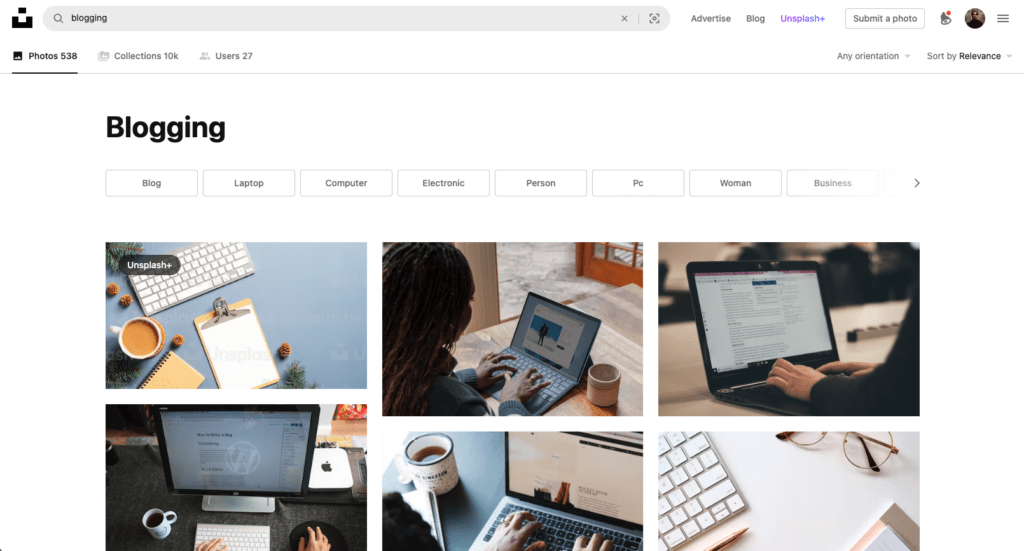 23. Going Money First
Don't build a blog to make money. Instead, use your blog to provide value to readers and solve their problems. The money comes as a by-product.
There are many reasons why building a blog to just make money isn't great.
Authenticity. When you focus on making money from a blog, it can come across as inauthentic to readers. Readers sense when someone is trying to make a quick buck—eroding trust in your brand.
Quality Content. To build a loyal readership, it's crucial to provide quality content that offers value to your audience. If your focus is only on making money, you are likely to produce low-quality content that is optimized for search engines instead of readers.
Long-Term Success. Building a successful blog takes time. By focusing on providing value to your readers, you are more likely to build a loyal following that will stick with you. This leads to increased traffic and ultimately, increased revenue.
Ethical Concerns. If your primary focus is making money, it's easy to fall into unethical practices such as clickbait headlines or misleading content. This can damage your reputation and harm your readers.
24. Not Staying Up to Date
The blogging landscape is changing fast. What might work today might not work tomorrow.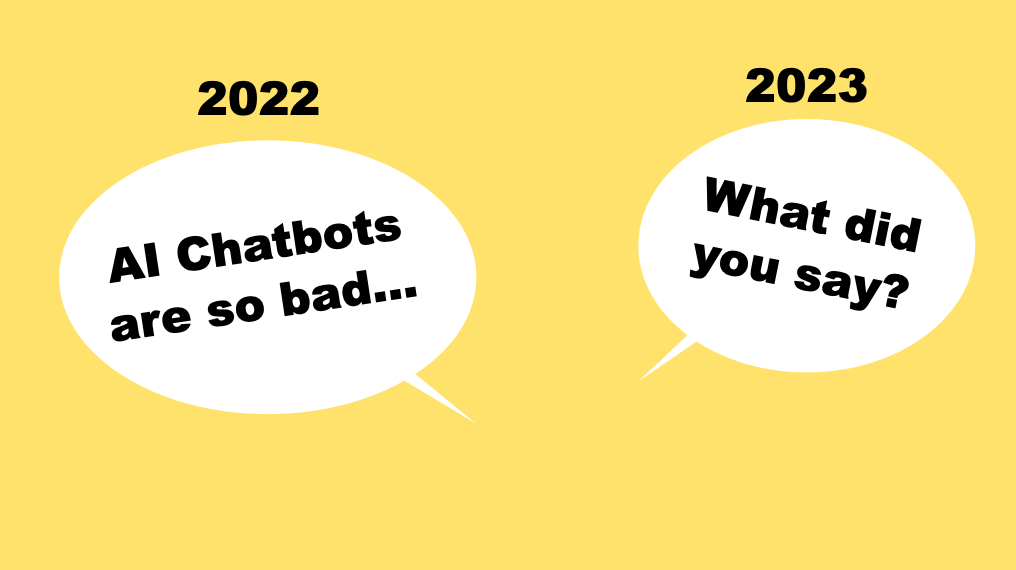 Now that AI-powered search results are also becoming a thing, there are even more things to take into account.
Make sure to follow at least a couple of reliable blogging-related channels (such as this one) to avoid missing out.
It's all about staying ahead of the curve or at least up to date with the latest trends in writing.
AI is a great example that demonstrates how quickly the game changes. One could never have believed that AI would serve search results back in November 2022. Fast forward 3 months and it has already happened.
25. Not Updating Posts
A common misconception is that making updates to an article can crash it. Or even worse, it could confuse Google/readers.
But unless you make a huge change that affects the entire post, there's no need to worry.

Notice that you don't need to update posts if the information doesn't change. Also, if the posts aren't driving traffic to your site, there's no reason to spend any time on them (except for repurposing).
Nonetheless, by keeping your blog posts updated, you keep your readers up to date with the latest information. Also, this gives search engines a signal that the content is still worth recommending.
26. Lack of Canonical URL (Cross-Posting)
Many blogging guides advise to cross-post content on different platforms.
For instance, besides posting on your own blog, you can increase visibility by posting the same post on platforms like Medium or LinkedIn pages.
But doing this is plagiarism—unless you tell search engines the ultimate source of truth. In other words, you need to specify canonical URLs to point to the original post.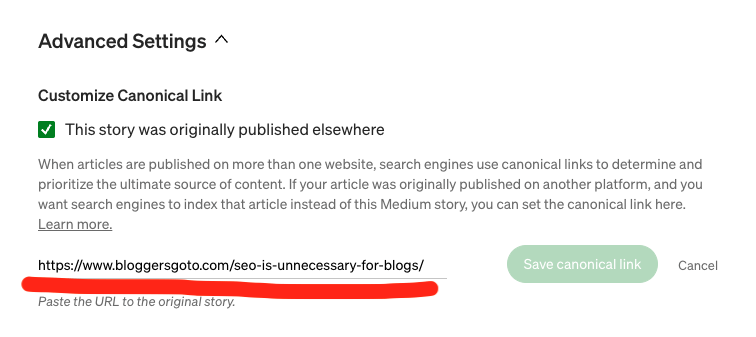 Setting a canonical URL depends on the platform you use, but it's typically somewhere in the blog post settings. Some platforms also call the canonical URL field something like "This post was originally published elsewhere".
27. Not Using Productivity Tools
Meanwhile, there's nothing wrong with blogging the traditional way, I think it's a big mistake to not use AI-powered productivity tools when you write. Make sure to at least experiment with those!
For example: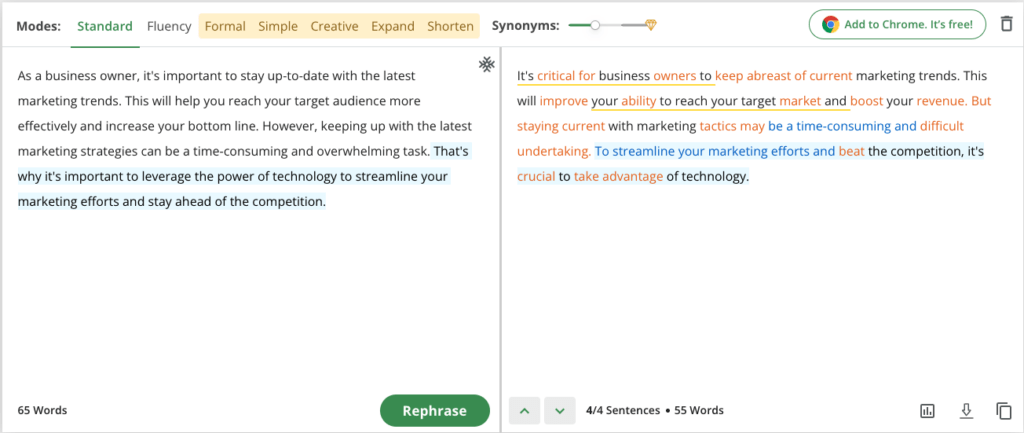 Remember, you shouldn't excessively rely on AI in your writing. But make sure to experiment with it and try free tools (and use free trials).
28. Too Much Social Media Promotion
As a blogger, your main focus should be on producing content. Especially as a beginner, you shouldn't waste time doing social media promotion.
To build a successful blog, all you need is a website and a ton of blog posts. You don't need any other channels.
Of course, if you have a social media following, it doesn't hurt to share your posts there. But usually, the vast majority of your followers aren't interested in your niche.
Also, social media only gives short-term success. You might get a visitor spike that quickly dies down.
On search engines, a blog post might bring in visitors for years to come. So make sure your main focus is on writing truly useful posts that rank high.
29. Getting Paid for Do-Follow Backlinks
If someone pays for a promotion, you should always disclose it. Besides, you have to make all third-party links "no-follow" and "sponsored".
Unfortunately, there are tons of cheaters in the game. These black-hat marketers reach out to you and offer $10-$100 for a sponsored "guest post". All they ask you to do is publish their post on your site and get paid.
Sounds good, right? It only takes 5 minutes to earn $100…
But this is a fraud that is easy to fall for and hard to spot.
The catch is that they insert a do-follow backlink to the post which is against Google's policies.
While this is not illegal, it's something that can get your site out of Google rankings.
Sadly, 99% of the "sponsored post" emails fall under this category.
Here's what a typical illegitimate outreach email might look like:
Hi Dear,

My name is Alice and I decided to get in touch with you because I would love to publish an article on your site.

My company, ExampleCompanyXYZ LLC, has earned a strong reputation globally by winning customer confidence with the most powerful & advanced solution for Internet marketing. We would like to grow our business with you.

We are interested in posting a sponsored article on your portal (for a fee, of course).

We are hoping to hear back from you soon and start a fruitful business relationship with you.
Looks promising. But in reality, this is just a euphemistic way to say "We want to cheat on Google's system at your expense".
I've created filters and binned all these types of messages because they're never legitimate.
If you want to give them the benefit of the doubt, ask them to jump on a quick call. They will always refuse unless they're doing legitimate business 🙂
30. Not Having Backups
Take automatic backups of your blog every week or at least twice a month.
When you're running a blog, there's always a chance something goes wrong and you're unable to recover from it.
Especially on WordPress, there's no customer support you can ask for help from.
When you make updates, design changes, or even if you get hacked, you might lose your hard work.
With a free backup tool like UpdraftPlus, you can keep a copy of your WordPress site that's easy to roll back. If you're using some other platform than WordPress, make sure there's a backup mechanism active.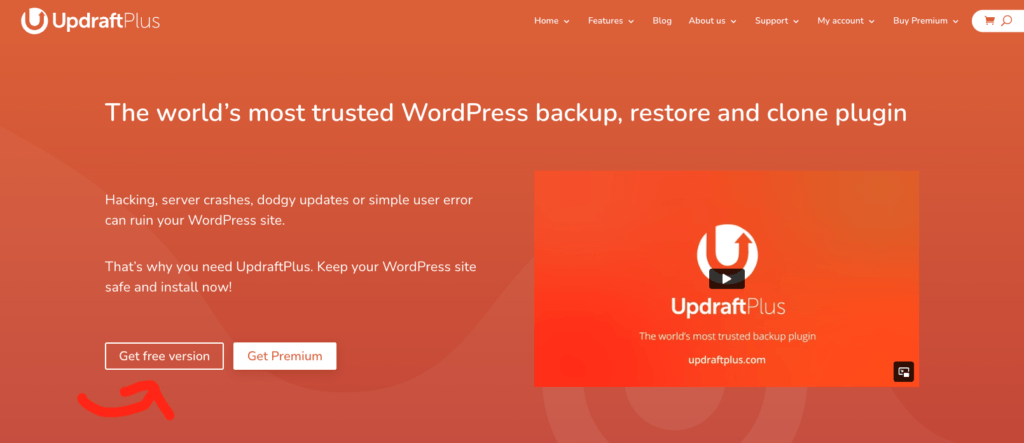 Wrap Up
That's it for the common mistakes you should avoid as a blogger. I've fallen victim to way too many of these and wanted to make sure you don't!
Thanks for reading. Happy blogging!
Read also: How Much Blogs Make