Choosing the right type of AI story generator is crucial if you want to improve your writing skills, boost performance, or fight writer's block.
These days, powerful AI algorithms can generate stories, plots, tales, and anything that involves human-like creativity. Besides, the AI can generate images based on simple text inputs.
This is a comprehensive guide to choosing the best AI story generator. On this list, there are tools that can generate entire stories. Then there are cheaper tools that help keep your writing style clean but that don't generate content.
This article is supported by readers. If you choose to purchase a tool, I might make a small commission at no cost to you.
What Are We Looking at in This Guide?
This is a comprehensive review of the best AI story generators. Feel free to have a quick overview of the tools on this list and jump to the review of a particular tool with the links below.
Let's jump into it!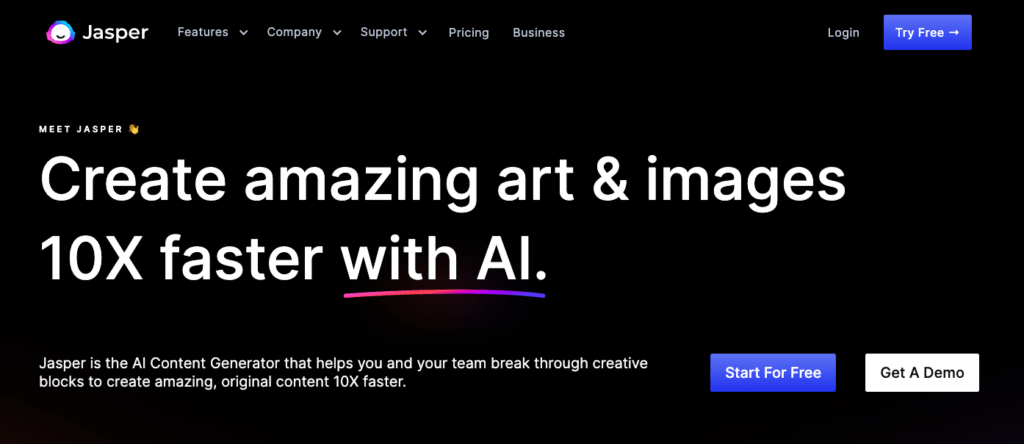 Jasper is the best all-in-one AI writing tool that suits story writers, novelists, and other content creators.
Jasper has a generous free trial of 10,000 words—this is more than enough for you to get an idea about the capabilities of the tool.
As a story writer, you should activate Boss mode to get access to the long-form content editor. Also, as a story writer, you might find the Jasper Chat and Jasper Art useful.
With Jasper Chat you can ask Jasper AI to generate ideas, characters, and full-on stories with simple inputs.
With Jasper Art, you can generate images from text inputs.
Features
There are tons of features in Jasper that content creators find useful. I'm only going to list the features that story writers can find useful here.
Powerful AI that can write stories based on your simple text inputs.
Bossmode for creating long-form stories.
Jasper Chat for asking AI to generate plots, outlines, tales, and even full-on stories.
Jasper Art for creating images from simple text inputs.
Chrome extension that lets you work in any Chrome-based text editor.
Support and tutorials for getting inspiration and assistance.
My Experience
I've extensively tested Jasper AI to assess the quality of the AI-based content creation, image generation, and story generation capabilities.
As a story writer, you might want to try Jasper Chat.
For example, here I've used Jasper Chat to ask Jasper to generate a short story about a boy that was walking in a misty forest.
Input to Jasper AI: Create a short story about a boy who was walking in the middle of a misty forest and suddenly heard a noise. Make the story about 200-400 words in length.
Jasper AI-generated story:
As he walked through the misty forest, the boy couldn't help but feel a sense of unease. The air was thick and heavy, and the trees seemed to loom over him like ominous sentinels. Despite this, the boy pressed on, determined to find his way out of the forest and back to civilization.

Suddenly, he heard a noise. It was faint at first, but as he listened more closely, it grew louder and more distinct. It sounded like footsteps, and they seemed to be getting closer and closer. The boy turned around, but all he saw was a wall of mist. He couldn't tell where the footsteps were coming from or how far away they were.

He started to walk faster, his heart racing. He wasn't sure what was following him, but he knew he had to get away. He turned down one path and then another, trying to shake the creature that seemed to be hot on his heels. But no matter how fast he ran, the footsteps never seemed to get any farther away.

Just when he thought he couldn't take it anymore, the boy burst through a clearing and into the sunlight. He collapsed onto the ground, panting and covered in sweat. As he looked back towards the forest, he saw the mist begin to dissipate and the trees fade into the distance.

The boy had never been so relieved to see the outside world. He vowed to never set foot in that forest again.
Now, isn't it amazing? With one sentence input, I was able to produce this kind of output!
By the way, I also used Jasper Art to generate an image for this section of the story. To match the tone of the story, I give Jasper Art an input: A boy who is walking in the middle of a misty forest in the darkness.
Jasper Art generated this image:
So there you have it, a story and an image associated with the story generated by Jasper in under a minute.
Notice that the examples I showed you above are by no means perfect. I just used the first possible input that came up to my mind.
To use Jasper effectively, you need to experiment with it a ton. You need to craft the inputs in a particular way. You can use natural language to ask Jasper AI to generate:
A plot
A character or tale
Story ideas
Sections of story
Entire stories
Stories in some author style
You can do this with the Jasper Chat feature like you were talking to a real person. This means no technical skills are needed on your part!
Pricing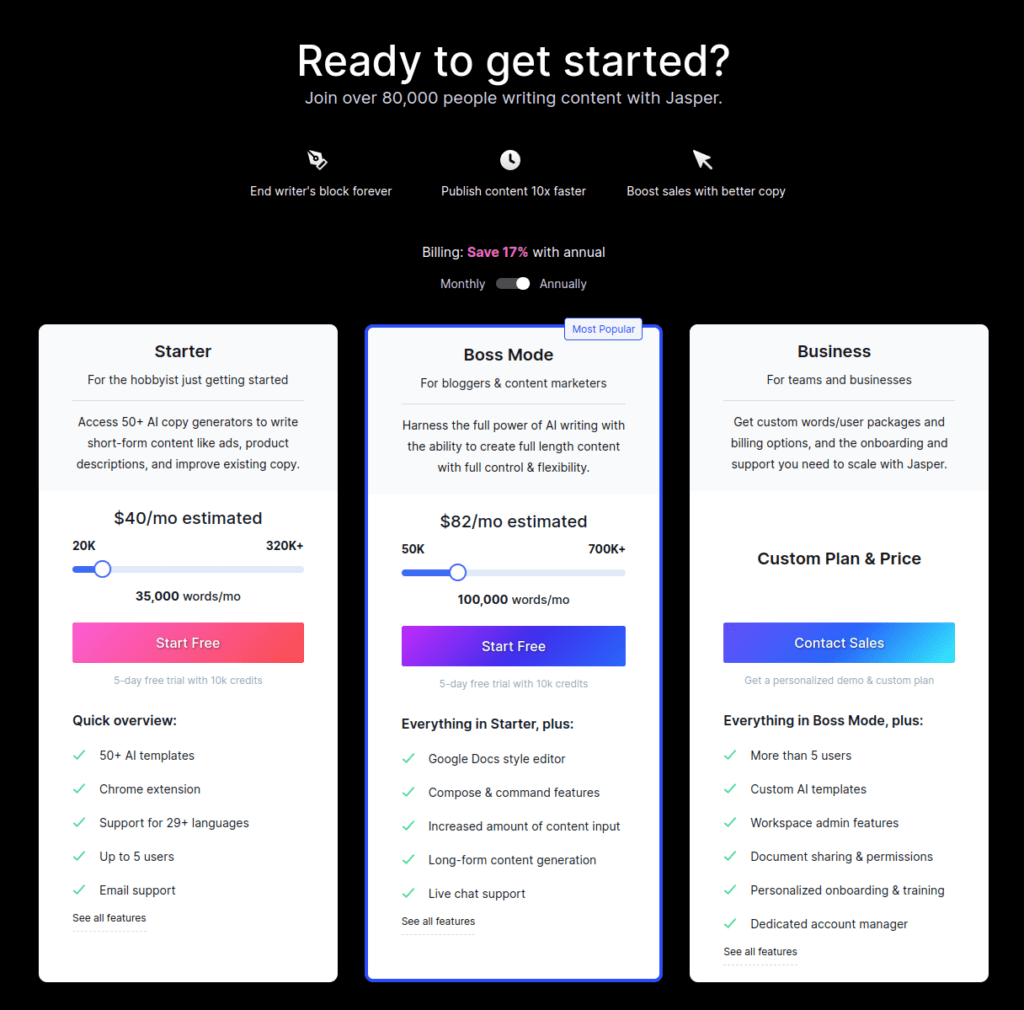 Jasper has a free trial of 10,000 words. Besides, you can choose to subscribe to a paid plan:
Starter: $40/mo for 35,000 words/mo
Boss Mode: $82/mo for 100,000 words/mo
Business: Contact sales
Notice that you can separately add Jasper Chat I used in the above examples as well as the Jasper Art to generate images.
Pros
Jasper is fast and creative. It can generate stories in a matter of seconds. Besides you can add images to it.
Jasper has a generous free trial of 10,000 words. You get an idea as to whether Jasper is a great co-pilot for your story-writing workflow.
Jasper is a popular tool. There are guides and tutorials that help you get started with it.
Experimenting is key to success with Jasper. Although there are features and templates, by experimenting and trying to find the optimal use for your use cases, you might be able to form a unique combo no one else has done.
Cons
Jasper's plans are confusing. There is the Starter Mode and Boss Mode, but then there are also Jasper Chat and Jasper Art too. Jasper Art and Jasper chat have both free trials. As a story writer, I recommend you start using Jasper Chat in generating stories.
Jasper is not perfect. The AI that powers Jasper makes mistakes and clunky sentences. Even though in the story making the facts don't matter, you should still keep an eye on Jasper. Also, Jasper isn't capable to remember long stories so it might fall out of the plot easily (although you can fix this by providing it with the necessary input about the current section you're writing).
All in all, Jasper can write awesome stories, but it needs human intervention and experimentation!
Final Verdict
Jasper is the best AI writer I've used. It does not only generate compelling stories, but can help you come up with plots, tales, and characters, or even draw art in seconds.
The free trial makes it a low-entry tool you should definitely try!
Before using Jasper, remember that the AI needs time. You need to try different inputs, and workflows, and overall do some exploration to find your optimal use cases!
Read my complete Jasper review.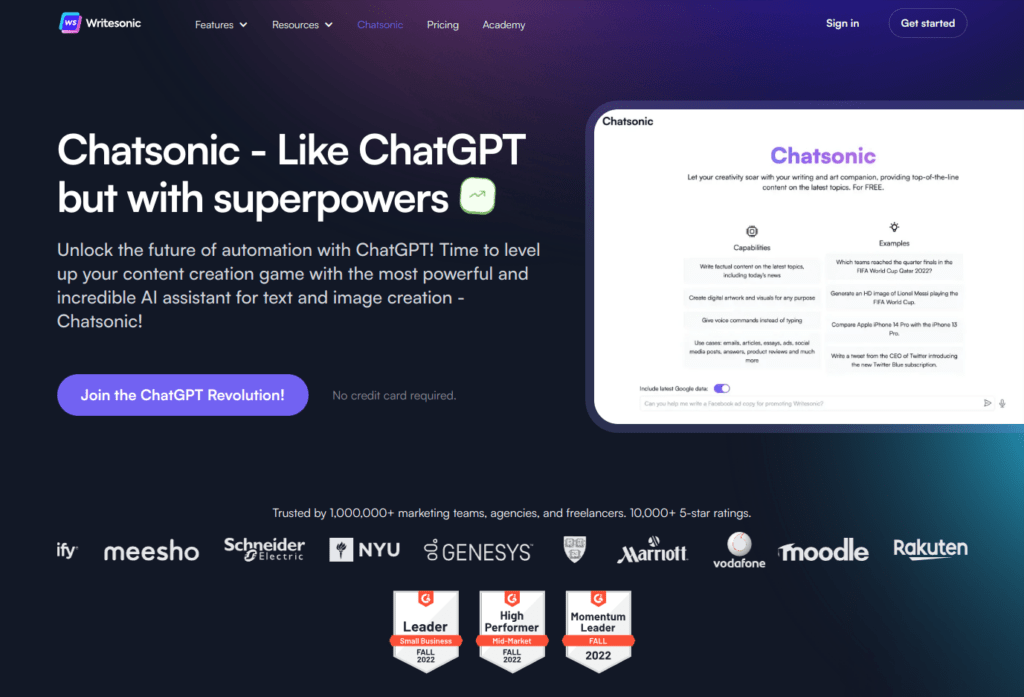 ChatSonic is a cheap alternative to the Jasper Chat I introduced earlier in this guide. You can give ChatSonic guidance about what you want to write about—be it a story, plot, tale, or anything similar.
ChatSonic offers a natural way to have a conversation with an AI. To put it short, ChatSonic is a chatbot that can write stories, novels, blog posts, and news articles, and knows answers to pretty much any well-researched topic.
ChatSonic is based on ChatGPT, but it also understands today's events, unlike ChatGPT which is limited to events before 2021 only.
Besides being a nice ChatBot, ChatSonic can also generate images. All you need to do is send it a message and describe the image you want to see.
For example, in my complete ChatSonic review I show you how to generate an image of a soccer player like this: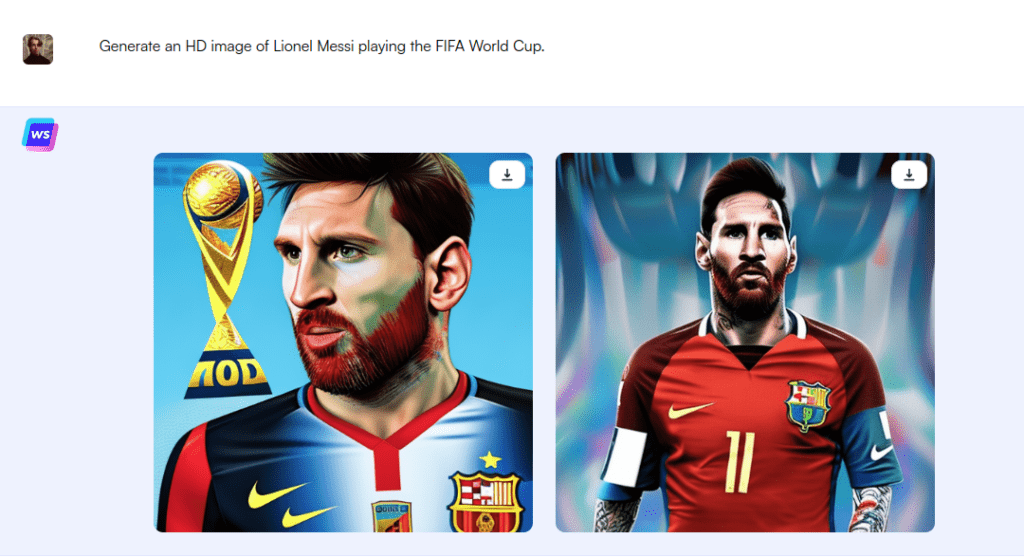 Features
Powerful AI. Similar to Jasper Chat, ChatSonic uses the latest advancements in AI to generate stories, novels, and other types of written content. It takes a message—similar to the one you could send to your friend over WhatsApp and converts it into something you asked for.
Image generator. ChatSonic includes image-creating capabilities. You can send ChatSonic a message where you ask it to generate an image. This can be any type of image or painting, such as a book cover, illustration, or just a random fantasy-styled image.
Free trial. You can try ChatSonic for free for quite a bit. This helps you understand whether the tool is worth your time and if it fits your workflow.
Easy to use. ChatSonic offers a seamless way to have a conversation with AI. You need absolutely no technical skills to use the tool. Instead, all you need is to send it some messages.
My Experience
I ran some extensive tests on ChatSonic the other day. I must say that I was impressed by the quality of the content it created.
I mainly used ChatSonic to generate blog posts like this one: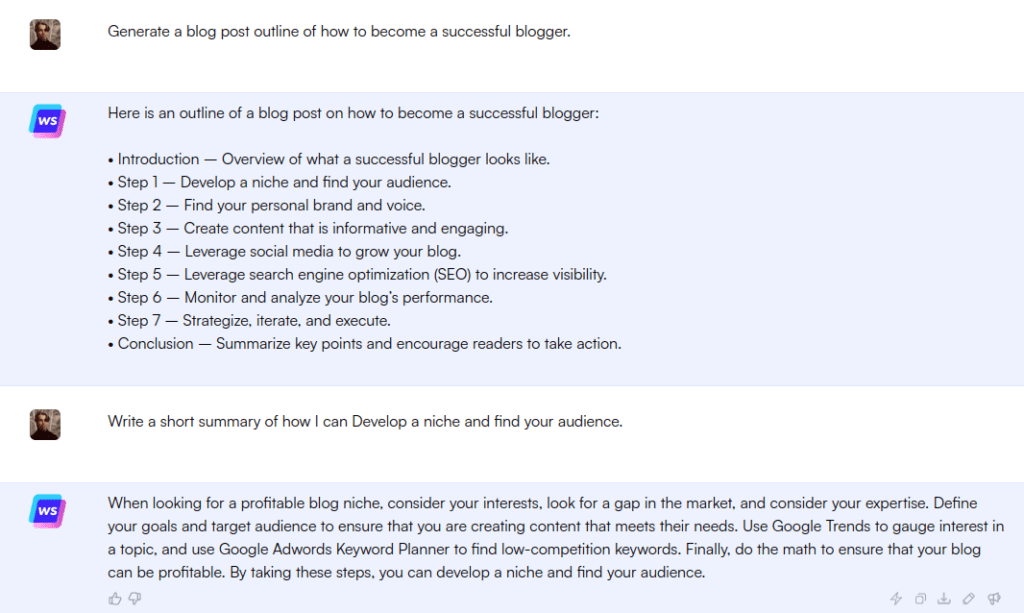 But I also tried to generate a short story with it. This was easy as all I needed to do is use my imagination for a short story and send it to Chat Sonic.
Here's what I came up with: Create a story about a frog that crossed the street during a thunderstorm. Make the story no longer than 200-300 words.
And here's what ChatSonic generated in response:
As the thunderstorm raged on, a small frog sat huddled beneath a leaf, trying to stay dry. The rain was coming down in sheets, making it nearly impossible to see more than a few feet in front of him. The frog knew he needed to get to the other side of the street, but with the rain and lightning, it seemed like a nearly impossible task.

Just as he was about to give up, the frog noticed a brief lull in the storm. He knew this was his chance. He gathered all of his strength and made a mad dash across the street, dodging puddles and leaping over puddles as he went.

Finally, he reached the other side, panting and dripping wet, but safe. As the storm raged on, the frog took shelter under a large rock and waited for the worst of it to pass.

Eventually, the rain slowed to a drizzle and the frog emerged from his hiding spot, ready to continue on his journey. He had faced many challenges that day, but he had overcome them all, thanks to his quick thinking and determination.
Pricing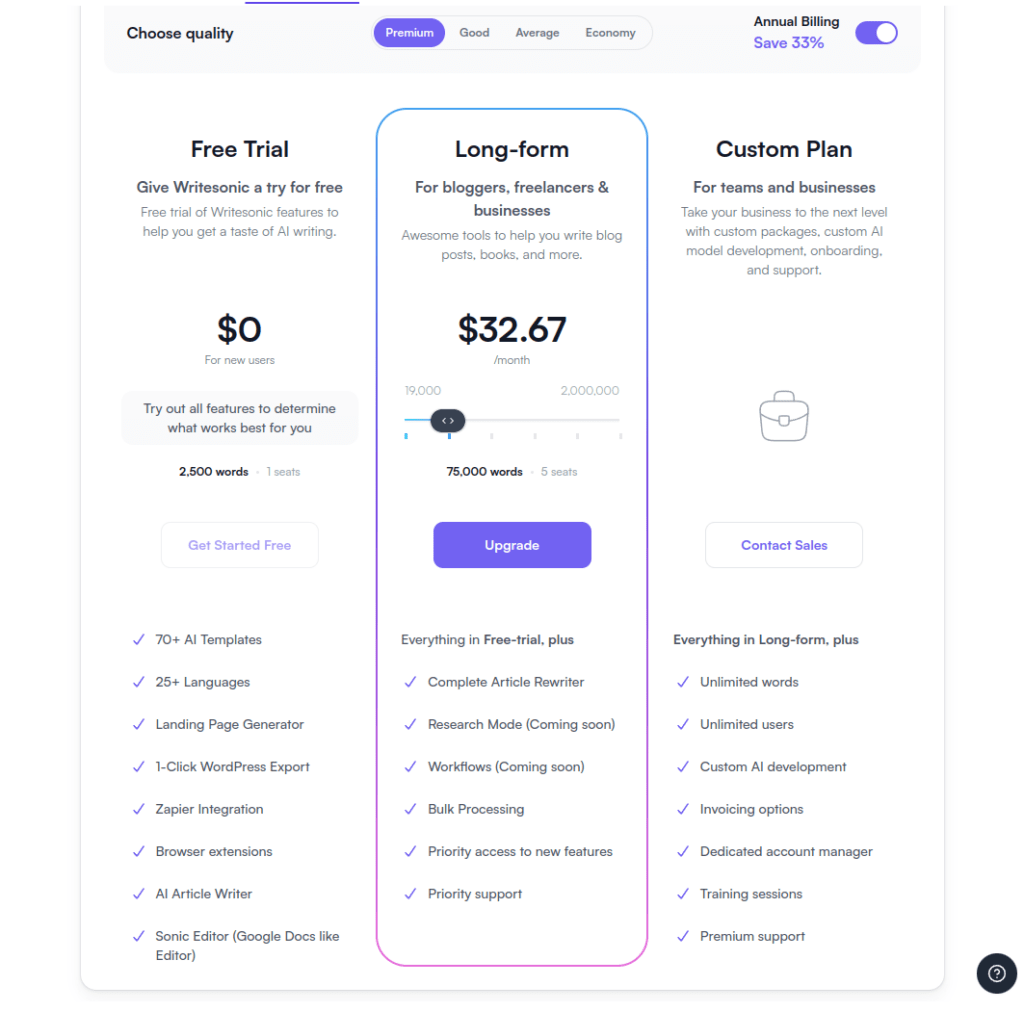 There's a free trial to ChatSonic. Besides, there is a paid plan whose price depends on the number of words you're looking to create every month. For example, 75,000 words every month is $32.67.
Of course, if you're a super story writer, you can upgrade to a custom plan by contacting the sales team.
Pros
Powerful and creative AI. ChatSonic uses the same AI algorithm that powers Jasper Chat. Thus, it's equally as powerful an AI as Jasper offers.
Easy to use. ChatSonic is easy to use as it's merely a chat where you send messages. It offers a seamless way to chat with AI. The ChatSonic AI can generate compelling stories, plots, ideas, and more. It definitely helps you to be more productive in my opinion!
Free trial. There's a generous free trial to ChatSonic which allows you to use both the writing generator and image generator.
Image generation. Speaking of image generators, ChatSonic has integrated an image generator into the chat. This means you can send ChatSonic a message like "Generate an image of cats" and it returns 1-2 images of cats.
Cons
Mistakes. ChatSonic AI is not perfect. It makes mistakes. Although in story-writing, facts don't matter that much, you still need to make sure it's on the right track. Because memory is limited, ChatSonic can easily forget about the plot of your story and not recall earlier parts of it.
Pricey. Although ChatSonic is cheaper than Jasper, it's still a bit pricey for some, especially because many words and sentences are going to end up being binned or edited.
Final Verdict
Choosing the number 1 story generator between ChatSonic and Jasper is difficult. If you're looking for a bit simpler and more affordable but less feature-packed solution, you can use ChatSonic to generate stories.
ChatSonic offers an easy way to ask AI to generate stories and story-related things like ideas or tales. It can also generate truly compelling images or art for your stories.
Read my complete ChatSonic review.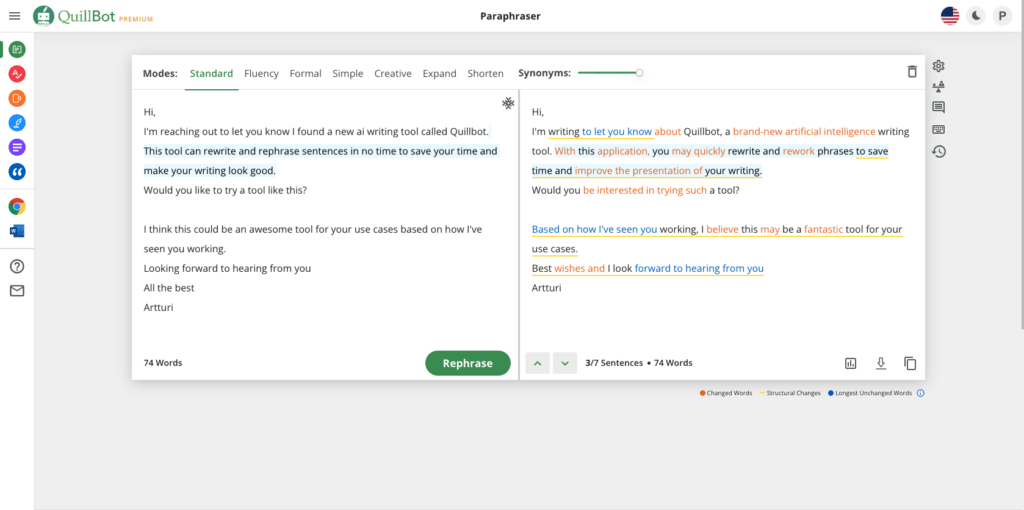 QuillBot is a paraphrasing tool that can rewrite entire sections of your stories or novels.
Once again, this AI tool is easy to use. When you write stories, you can take a section and paste it to the QuillBot editor and click "Rephrase". In a matter of seconds, you see the rewritten version of your text.
QuillBot has a free trial, but it's limited to the standard text rephrase mode.
This is great if you want to experiment with the tool but there's a problem: If you're writing stories, you need to be creative, not just standard. Luckily, there is a creative rephrase mode but it's behind a paywall.
By the way, QuillBot also has a Chrome extension that works wherever you work. If you're writing stories on a platform like Medium, or even an online word document, QuillBot analyzes your content and offers fixes and grammatical assistance, very similar to WordTune.
Features
Paraphrasing modes. There is a handful of different paraphrasing modes that are powered by the latest advancements in AI. With these features, you can rewrite the text, such as sections of your stories entirely in a matter of seconds.
Chrome plugin. QuillBot works where you work. If you install the Chrome extension and give it permission to read your writing, it can do magic on whatever browser-based editor you use to write your stories.
Web editor. If you don't use Chrome or if you write your stories locally on a text file, the Chrome extension won't be much of a help. In this case, you can use the web-based rephrase to rewrite stories.
Free trial. QuillBot lets you try the standard rephrase for free!
My Experience
I tried all the writing modes of QuillBot. When writing stories, the Creative mode must be the most useful one.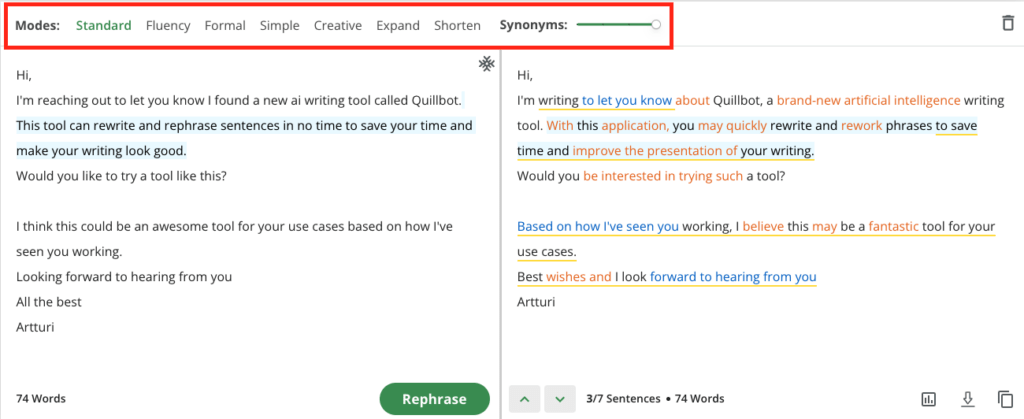 For example, here I re-wrote an email using the creative mode:

Can you see how amazing the choices of words it picked for me? This made my email story look way better and more creative. Imagine what this tool can do for your story sections!
Notice that this feature is paid, but you can use the standard mode for free.
Pricing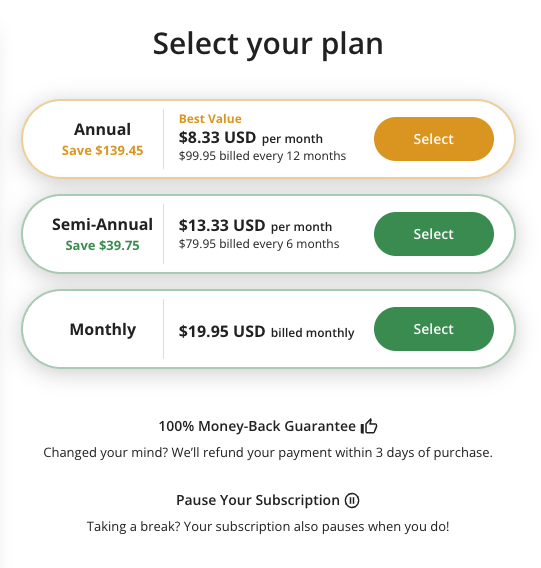 Besides the free standard plan, there is a premium plan whose pricing depends on the billing period:
Annual: $8.33/month
Semi-Annual: $13.33/month
Monthly: $19.90/month
Pros
Makes writing look better. Based on my test use, QuillBot does a great job of rephrasing your text. It uses AI to come up with really creative alternative wording that can be great for story and novel writers.
Free to try. QuillBot has a free plan for the standard paraphrasing mode. This gives you a great idea as to how the tool works before investing in it.
Simple workflow and easy to use. You can adapt to the workflow of QuillBot easily. It's just an extension that analyzes your writing and comes up with suggestions and awesome rewrites.
Cons
Doesn't generate content. QuillBot is not necessarily a story generator. It's merely an AI writing assistant that rewrites sections of your writing.
The plugin sometimes messes lines up. Sometimes the Chrome extension applies a rephrasing to the wrong lines of text. This can mess up the lines and make things slow. Be careful!
Creative mode isn't free. Unfortunately, the story-focused creative paraphrasing mode is behind a paywall. Although the pricing is affordable!
4. NovelAI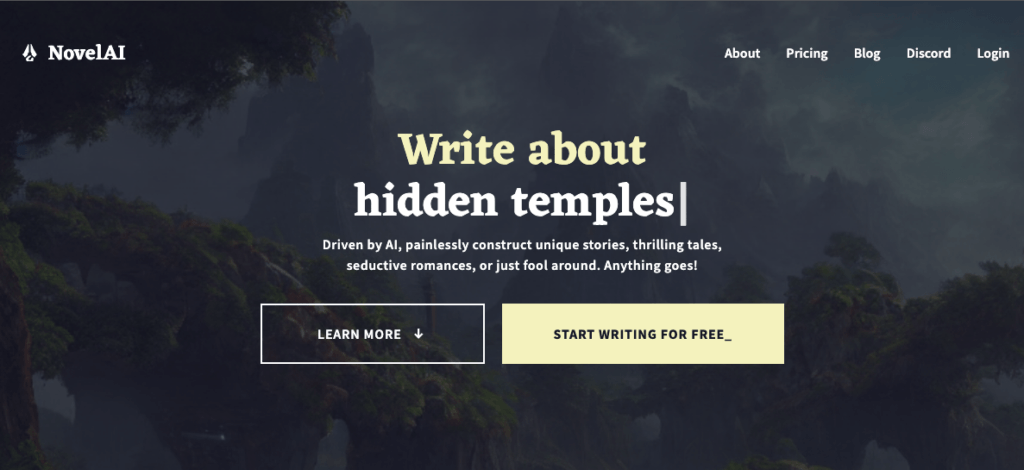 NovelAI is the only story-focused AI writing tool on this list. Based on the UI and purpose, it would be tempting to add this as the #1 tool on the list.
But even though this tool focuses on writing stories only, it has, in my opinion, less power than ChatSonic or Jasper I just introduced. But I have to say it's nearly as good!
Similar to Jasper and ChatSonic, NovelAI has a story-writing feature (called Storyteller) and an AI image generator for creating fantasy-styled images.
And very similar to Jasper Chat or ChatSonic, NovelAI's UI also works by giving small input and sending the input to AI. The AI then fills in the input based on its imagination and your input.
Features
Storyteller. The storyteller mode allows you to generate stories and novels. It's a simple text editor where you need to jot down some input, like one sentence. Then by pressing "Send" you can send the text to AI and it gives back the next sentence of that story.
Text adventure. The text adventure is a bit detached feature if you want to generate stories, but it's an AI-based text adventure game. You give the AI the scene, characters, and instructions, and can start playing the game.
Image generator. NovelAI comes with an AI image generator that can generate images in seconds based on small inputs. Notice that this feature is paid!
Free trial. You can try both the Storyteller and Text Adventure features for free for quite a bit. There's a free trial that should give you an idea of whether the tool is worth paying for.
My Experience
I've written a complete NovelAI review where you can find more guidance, use cases, and opinions. The examples in this section are based on the complete review.
Thanks to the free trial of NovelAI, you can start experimenting with story-generating AI easily. As a matter of fact, this is the first AI writing tool I've reviewed which doesn't even require you to sign up!
Here's a story I generated with NovelAI.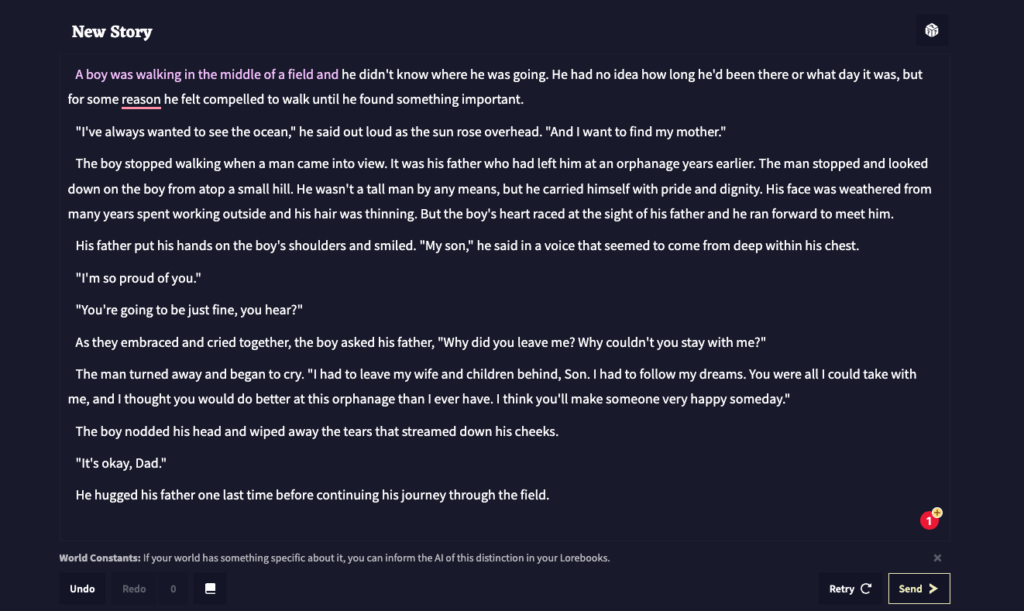 Unlike Jasper or ChatSonic, I wrote this piece step by step. The AI-generated a sentence, then I either accept or retry, and then I continue clicking "Send" to make the AI write more.
This takes a bit more time than using ChatSonic or Jasper, but it also gives you control and a chance to rewrite sections—the work you need to do anyway.
Unfortunately, the image generator feature isn't free, and you have to pay $10/per month to generate images. I tried this feature, and here's an awesome image I generated with a simple text prompt like "A mystic wonderland in the middle of a thunderstorm in a distant galaxy".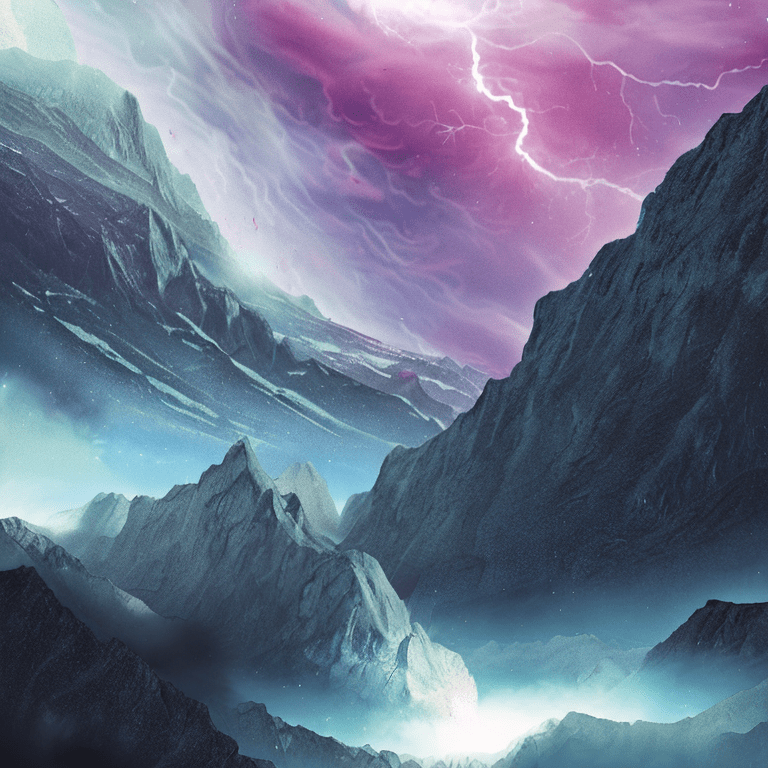 Before 2022, no one could ever imagine that this kind of art would be generated with computers in a matter of seconds. But there it is! A 100% original and unique image generated with NovelAI's image generator.
Pricing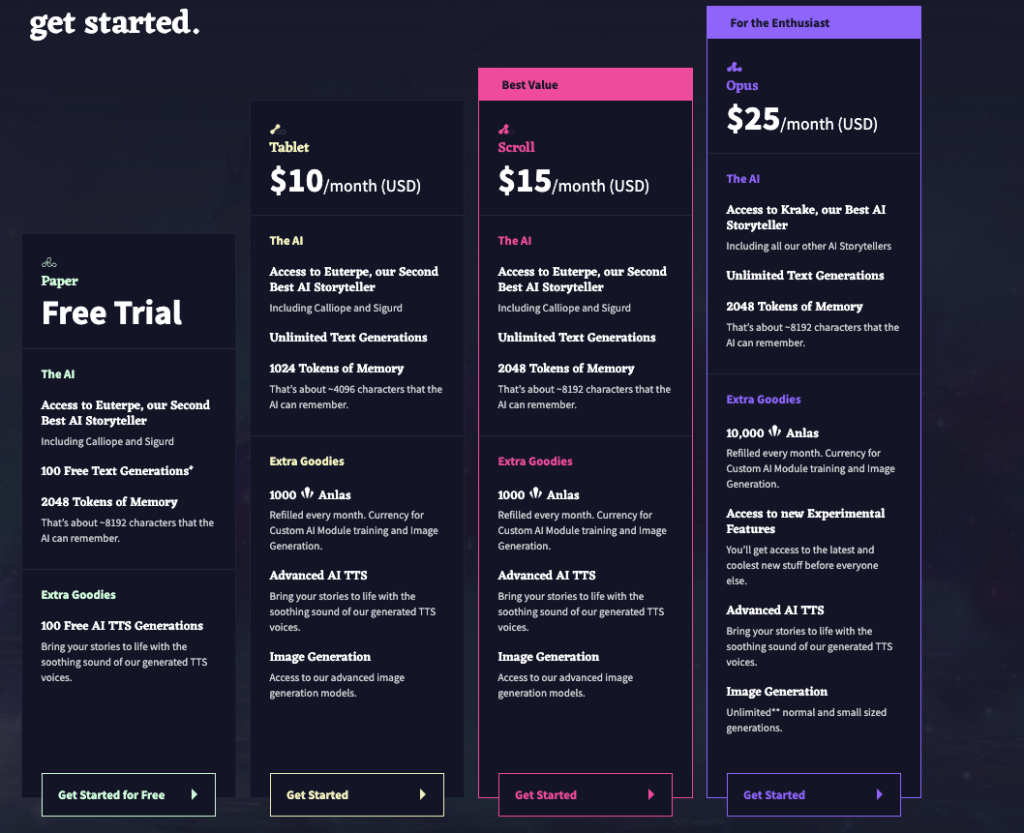 Besides the free no-signup deal, there are three paid plans for power users:
Tablet: $10/month
Scroll: $15/month
Opus: $25/month
Pros
Easy to use. The tool is simple to use. The Storyteller mode uses a similar chat-based layout as Jasper or ChatSonic. All you need to do is give it some input and the tool generates entire stories with a couple of clicks.
AI is creative and fast. The AI seems to be really creative. At least my stories ended up being compelling and fascinating. I think the power of NovelAI might surprise you!
Free trial. The tool is free to use for a limited number of generations. You don't even need to sign up!
Cons
Can't generate images for free. There's an image generator in NovelAI but you need to get a subscription to start using it. This is inconvenient as I'd at least like to try the image generator before investing in it.
A bit slower than Jasper or ChatSonic. Because NovelAI only generates text sentence by sentence, it takes longer to generate stories than by using ChatSonic or Jasper.
Requires intervention. Similar to any other AI, NovelAI makes mistakes and doesn't remember anything. Thus, you need to give it input, make edits, and create parts of the content yourself.
Final Verdict
NovelAI is the only novel and story-focused AI assistant on this list.
I think NovelAI does an amazing job of generating stories based on your input. The workflow is simple and easy to get accustomed to. Write something and let the AI complete the sentence.
Besides, you can generate images or even play the AI text adventure game with the same tool.
I think the free no-signup trial is something you must try. Just head over to NovelAI's homepage and test the tool's capabilities. You'll quickly know whether the tool is great for you or if it doesn't fit your use case.
Make sure to read my complete NovelAI review.
5. Rytr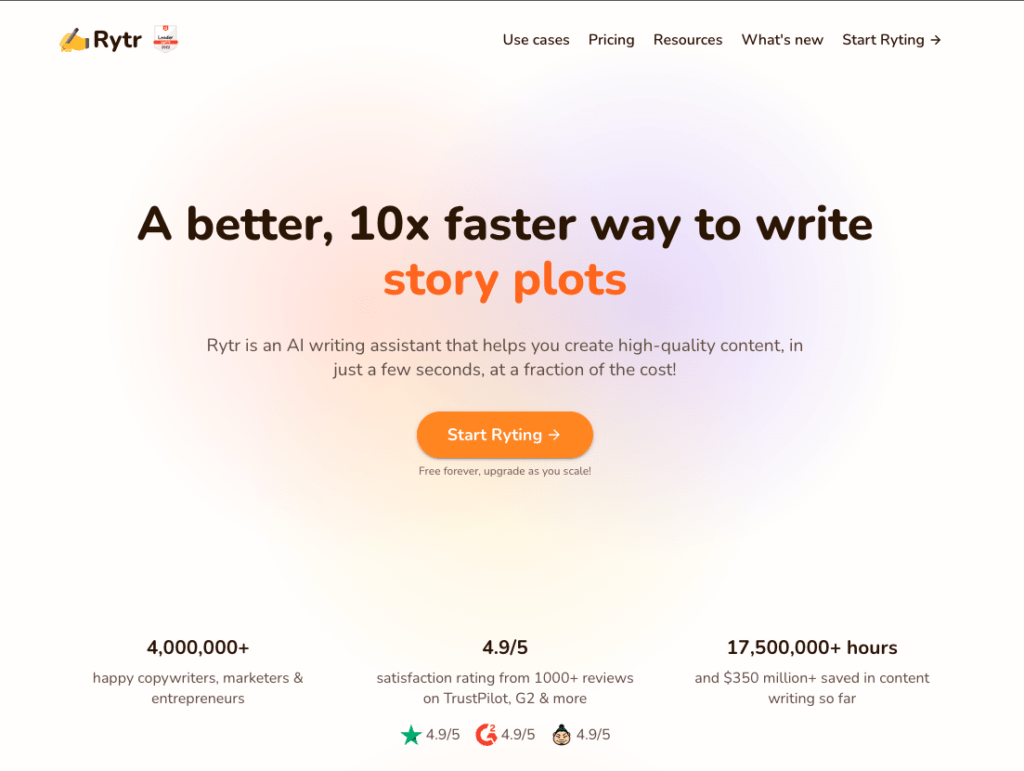 To be honest, at this point I've shown you already the most powerful AI story-writing generators on the market.
But I'll add one more: Rytr.
Rytr is often treated as a cheaper alternative to Jasper. As a matter of fact, there's a forever-free trial in Rytr. Besides, you can start using Rytr for as low as $9/month to access all the powerful features of the AI.
Features
Free version. Rytr has an entirely free version you can experiment with.
Strong AI algorithms. Rytr uses AI to turn inputs to complete text sections. This can be useful when writing stories or novels. It can also be used to write ideas or rephrase sections of your post.
Affordable. Besides the free trial, Rytr has an affordable unlimited version with no word limits!
My Experience
Now the only problem with Rytr is that there's no similar chat AI feature that you saw in Jasper, ChatSonic, or even NovelAI. Instead, you need to use the long-form content creator.
Also, I've found many people use Rytr in writing emails, social posts, blog post outlines, and such. That being said, Rytr as a novel or story generator might be a bit of a misuse, to be honest.
Also, the long-form content tools aren't the best in Rytr. I think you can generate ideas, plots, and some parts of your content quite easily with Rytr, but it's not that great at generating an entire story.
To be honest, I've used Rytr in blog post writing—not too much in story generation. Here's an example of blog post content that Rytr gave me based on my short input.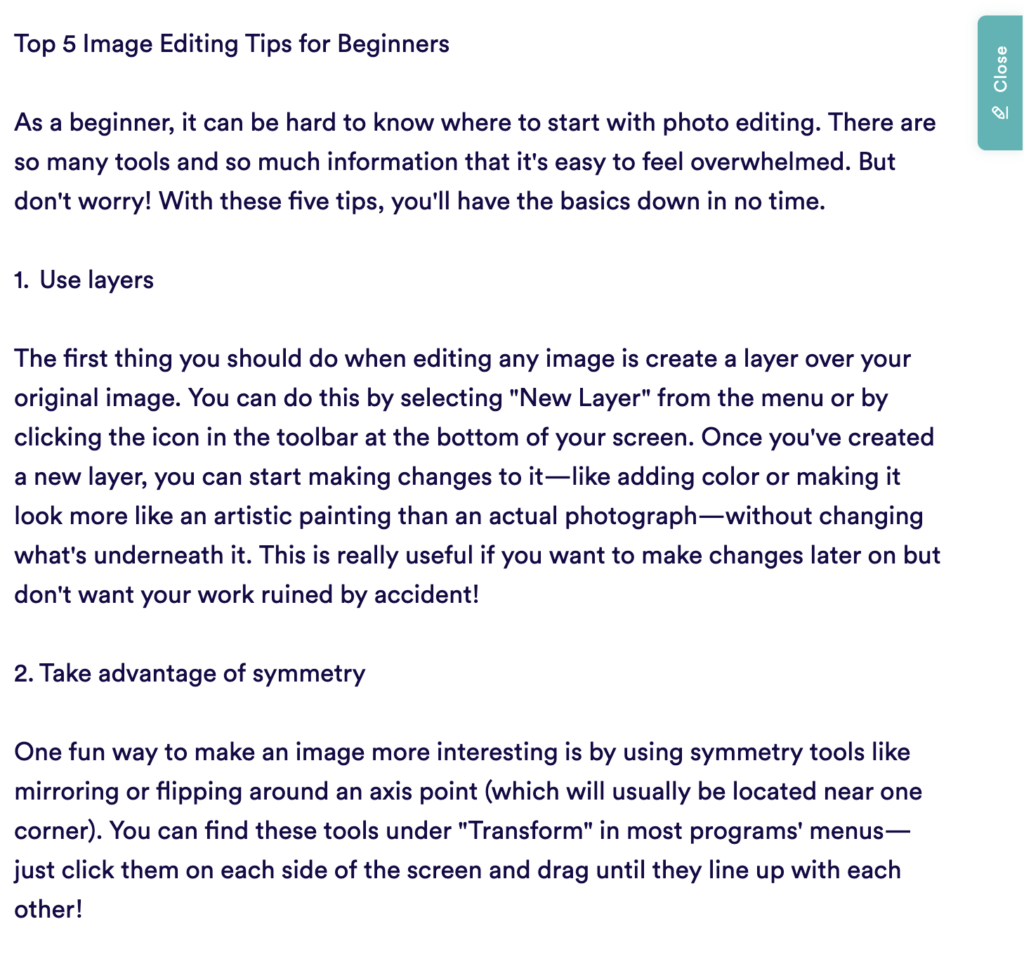 As you can see from the content, it's great but short. The same goes if you try to generate stories and novels in Rytr. You can get nice ideas and overall get started. But it can't do the job nearly as well as Jasper or ChatSonic.
Read my complete review of Rytr.
Pricing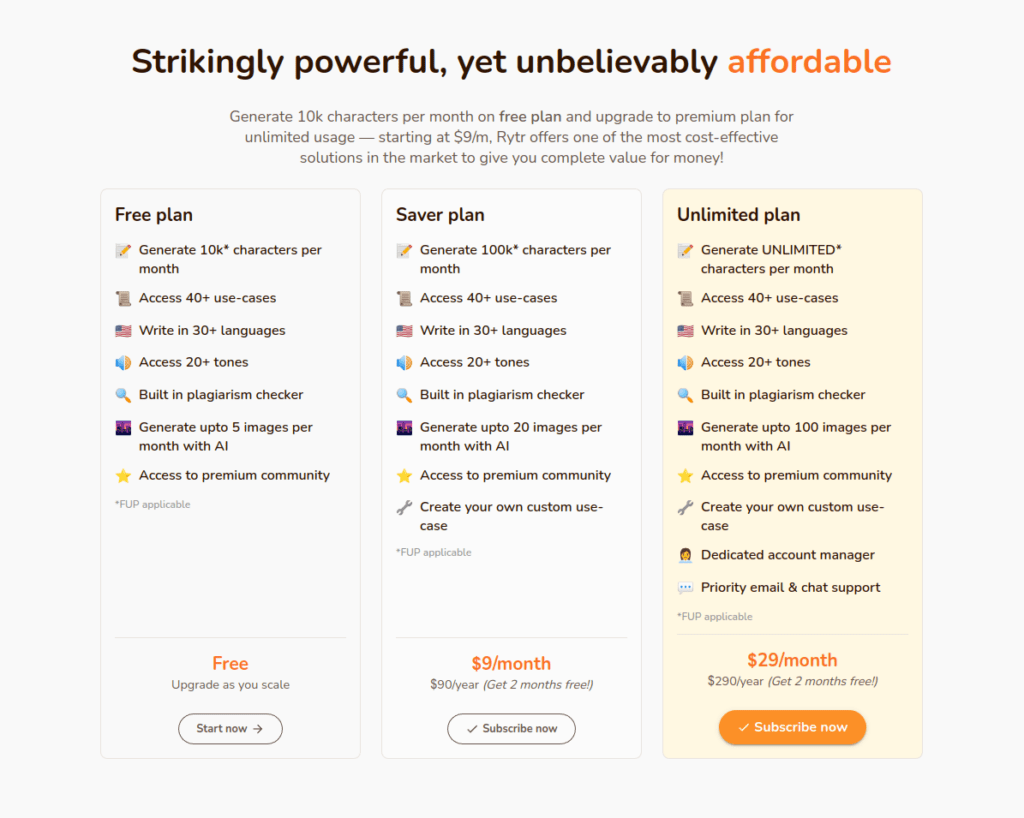 Rytr has a forever-free plan. Besides, for power users, there are two paid plans:
Saver: $9/month
Unlimited: $29/month
Pros
Easy to use. Rytr is both easy and free to use. All you need to do is sign up and start writing.
Free to use. There's a forever-free plan in Rytr. Although it is quite limited, you can for sure get an idea of how the tool works and how it might benefit you.
Works great with ideas, plots, and short content. Rytr is a neat little AI writing assistant. You can use it to generate ideas, outlines, plots, and short sections for your stories.
Cons
Limited to short content. In my use, Rytr is not the ideal tool for generating long-form content. It doesn't generate full stories that well.
Not really a story-writing tool. To be brutally honest, Rytr is a copywriting/content creation platform that's not necessarily targeting story writers. There are guides and tutorials on how to use the tool but not in the story writing context. The only reason I brought this tool up in this list is to offer you a nice cheap alternative.
No image generators. Unlike the best story generators, Rytr doesn't yet have an image generator.
Final Verdict
Rytr is a great cheap content writer tool that can write stories, plots, and other types of content with AI.
Notice that Rytr is not usually treated as a story generator. Instead, it's generally marketed as a short-form content writer for blog posts, social posts, and such.
I think you should try the free trials of Jasper and likes to get access to the best story generators on the market. But if the pricing of those tools turns out to be too much, then you can test Rytr's free version or even the paid one.
The price is a big plus but the limitations are a minus. You can't really generate full-on stories with Rytr at the moment.
This concludes the review of story generators that generate full-length text content or even entire stories from start to finish. From this point on, I'll introduce two productivity tools that help with your grammar and writing style.
6. WordTune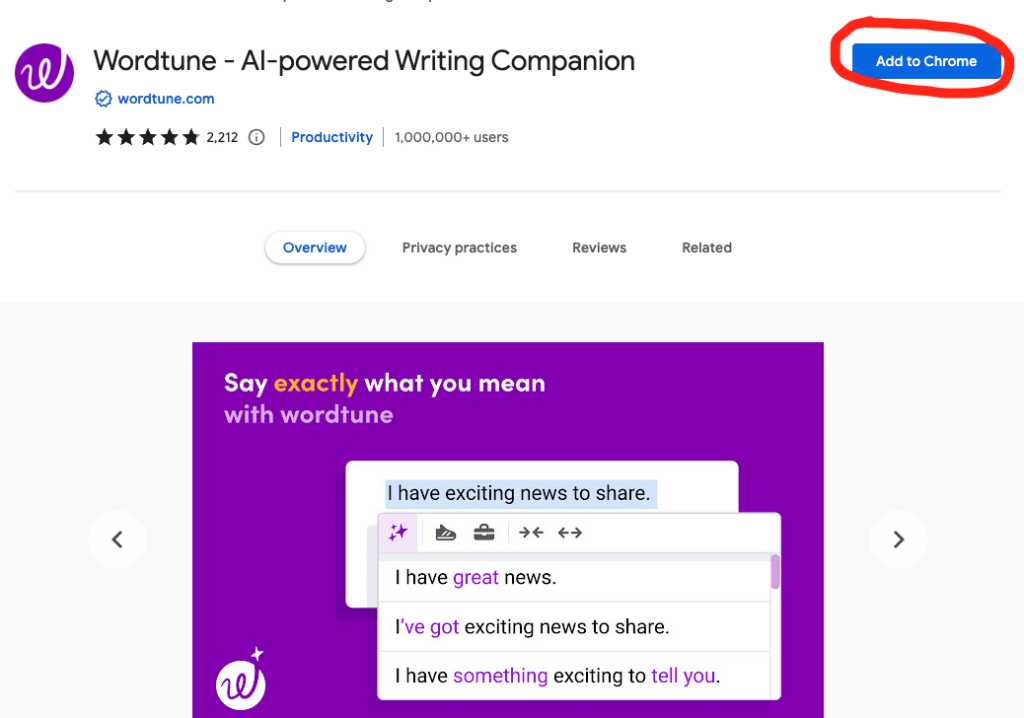 WordTune is an AI writing assistant that makes your writing creative and stylish by suggesting better wording to your text.
As a story writer, you can use WordTune to proofread your text as well as to generate better sentences.
The best part about WordTune is that there's a Chrome extension you can activate. If you're using an online text editor to write your stories, the WordTune Chrome extension works wherever you work.
The idea of this addon is simple:
Write a story.
Highlight a sentence.
Check for WordTune suggestions.
Activate a suggestion with a single click.
Features
Free trial. You can try WordTune for free to tune your words and make your grammar correct!
Chrome extension. The main use of WordTune is by using it as a Chrome addon that constantly analyzes and improves your content in the background.
Online editor. Besides the Chrome plugin, you can use WordTune as a standalone web editor. If you do this, you need to bring your content to the editor which is a bit less convenient than using the extension.
My Experience
WordTune is a similar productivity tool to Grammarly. It scans your content as you write. Besides, it gives you great suggestions, grammar fixes, and alternative sentences to your stories.
For example, here's my short story about WordTune I just wrote. From the image, you can see how WordTune suggests a better sentence than what I had written.

Although WordTune is also more of a blogger or copywriter-focused tool, it definitely helps if you're writing stories. In my experience, most WordTune suggestions are better than the sentences I write myself.
Pricing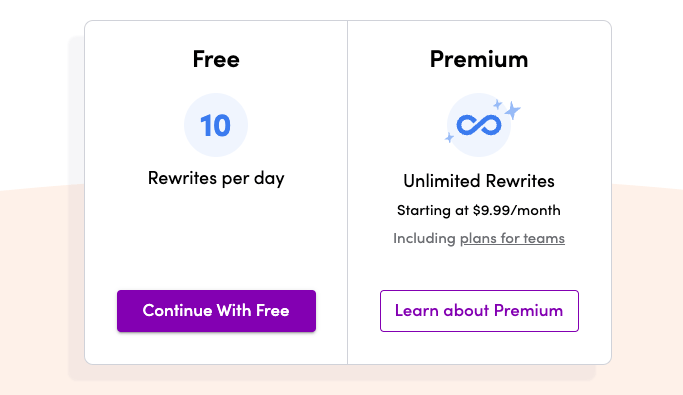 There's a generous free trial of 10 rewrites a day. If this is not enough, you can always upgrade to the paid plan of $9.99/month with an unlimited number of generations.
Pros
Easy to use. WordTune is super simple to adapt to your workflow. It's an extension that does its job in the background. All you have to do is write and activate the WordTune suggestions and fixes.
Free to use. There's a free plan to WordTune that lets you generate a handful of text for your stories.
Improves writing efficiency. When you write a story with WordTune, you need to convey the information to the text and let WordTune make it sound good.
Leaves work for you. Because WordTune doesn't generate stories from scratch, there's still more work for you to do, such as coming up with the plot, characters, and tale.
Cons
Limited. The free plan is very limited. Also, the paid plan solely focuses on rewriting sentences rather than generating plots, characters, or stories.
Not optimized for stories. As I mentioned earlier, WordTune is a productivity tool for story writers. It doesn't generate plots or stories out of thin air. Instead, it makes sure your writing is of high standards.
Final Verdict
WordTune is a great and easy-to-use productivity hack for story authors.
With WordTune, you will write sentences that look more compelling and are grammatically correct.
If you're looking for a little AI assistant to boost your writing, make sure to give WordTune a try. If you're looking for an all-in-one writing tool that also generates content, then you should try Jasper or ChatSonic.
Final Verdict
If you are writing stories but require some easy tips and rewording, I recommend giving QuillBot a try.
QuillBot can make your writing more creative, grammatically correct, and look good overall.
The main feature of a story writer is the creative rewriting mode. It analyzes your text and rewrites parts of it by a single click of a button!
You can use Quillbot as a Chrome extension as well as a web editor.
7. Bonus: ChatGPT
ChatGPT is not necessarily an AI writing tool, but a natural language processing algorithm developed by OpenAI.
This AI language model powers the most impressive AI writing software. In this list, Jasper and ChatSonic both use ChatGPT.
At the time of writing, ChatGPT has a free online interface by OpenAI. This means you can experiment with the algorithm for free! But similar to other AI writing models developed by OpenAI, this one will probably be set behind a paywall sooner or later.
Nonetheless, the ChatGPT technology is worth experimenting with as a story writer. ChatGPT can write entire stories or create simple plots or characters. You can ask ChatGPT to rewrite sections too! There's pretty much anything you can do with the ChatGPT language model as long as it involves writing.
Features
The most advanced AI writing algorithm. ChatGPT is the most notable AI writing algorithm that was published late in 2022. It gained a ton of hype as it can seemingly make people's jobs much easier. The applications of ChatGPT definitely stretch to the story, novel, and book-writing space. When you're fighting blank page syndrome, you can use AI to help!
Free web UI. ChatGPT has a free UI you can use to generate stories.
My Experience
ChatGPT is a conversational chatbot that can do anything. The web UI is like a WhatsApp chat where you can send messages to the AI.
For example, take a look at this short story I created with ChatGPT: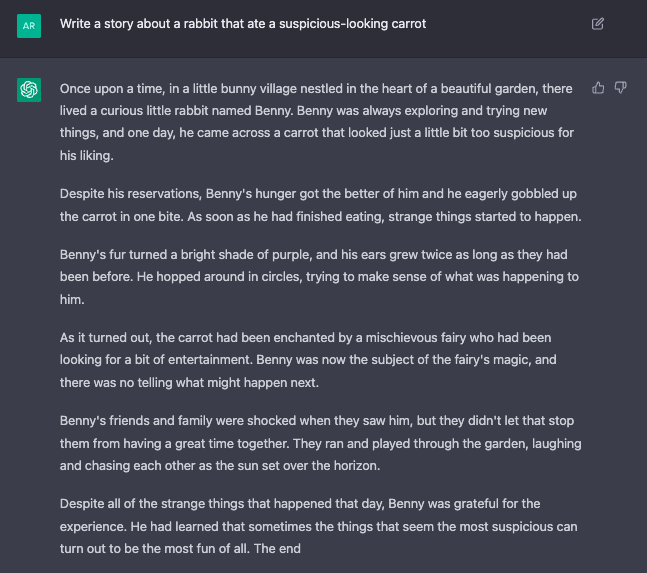 This is pretty impressive. As someone who is not the best story writer on the planet, this tool helps me a ton.
Even though ChatGPT is the main technology that powers most AI tools today, there are advanced tools with slight twists and nicer UIs.
For example, ChatSonic or Jasper Chat is like ChatGPT but they have other nice features, such as the image generator and up-to-date information in ChatSonic.
So even though you can temporarily access the ChatGPT writing powers for free, I'd recommend leaning towards tools like Jasper or ChatSonic!
Pricing
At the time of writing, ChatGPT is free!
Pros
Free. At the moment, ChatGPT is a free technology you can experiment with.
Easy to use. ChatGPT is like a WhatsApp chat where you can send messages to AI. You can ask ChatGPT to do anything as long as it involves text. For example, you can ask it to generate a plot or tale.
Super powerful. ChatGPT is the most impressive AI writing algorithm developed. This might change in the very near future, though.
Cons
Makes mistakes. AI isn't perfect yet. It makes mistakes and requires human intervention. Also, memory is limited. If you write long stories, the AI cannot hang on to the plot or remember every event that took place earlier. This means you need to use AI as an assistant, not an autopilot.
Uncertain future. Well, ChatGPT is only going to get better and other similar or more powerful models will arise. But the tool changes quite a bit, for sure. There will be more censorship and limitations on the answers. Besides, the ChatGPT model will become paid in the near future.
Biases and limits. ChatGPT AI is trained by text found on the internet. Thus, it has biases and can produce harmful results too. This is filtered greatly by OpenAI, which limits what kind of content you can create. For example, you might not be able to generate writing that's "rude". Also, even though ChatGPT remembers the conversations, it doesn't recall everything!
Final Verdict
ChatGPT is a powerful language model. It can produce any text, such as stories, story ideas, plots, and anything similar.
Because this technology is now free, you can quite easily experiment with it. You might even find use cases no one has thought of before.
How to Use AI as a Story Writer?
Here are some examples of how a storyteller may use AI:
A writer can use AI tools to come up with possible ideas for tales, characters, or story aspects. The author might then draw inspiration from these concepts to create their own work.
Create a first draft. A story writer can create a first draft of a tale using an AI writing tool. They could subsequently edit and modify the initial draft as desired.
Aid in character development. A story writer can use AI to produce qualities or personality traits for their characters or to assist them in creating dialogue that fits with those features.
AI tools can also be useful to create descriptions of specific locales, cultures, or other facets of the universe in which their stories are situated.
AI-assisted editing and proofreading. AI writing tools can help find flaws in stories or to recommend revisions or enhancements to their content.
Experiment. In my opinion, this is the most important aspect of them all! AI has just entered the writing game and there are no silver bullets as to how one should use them. By experimenting with AI tools, inputs, and image generators, you can create a unique combination that no one has ever done before.
Remember that, despite AI may be a helpful tool for authors, a human writer should still be engaged in the creative process. AI helps with certain activities, but it can't (yet) take the place of a human's imagination and narrative abilities.
What Is the Best AI Story Generator?
The best story generator is NovelAI. This tool solely focuses on using AI to generate stories. But NovelAI has a limited free trial as opposed to other similar tools. Besides, NovelAI generates stories in parts which is a bit slower than using alternatives, like Jasper or ChatGPT.
All things considered, the best overall writing software is Jasper.
Jasper can write stories, novels, and other content. Besides, it has an image generator you can use to generate fantasy-style images, book covers, and more. The free trial covers 10,000 free words—which is as long as a full-on short story.
The best creative AI writing assistant story writers must try is ChatSonic. As a story writer, you can tell ChatSonic that you are a story writer and are looking to create a specific story. Then, based on the messages you send to ChatSonic, it generates a story for you either piece by piece or in one go—whatever you prefer.
ChatSonic is based on ChatGPT, which is a powerful language model released in Dec 2022.
Is There a Free AI Story Generator?
At the time of writing, you can use ChatGPT for 100% free as much as you want.
Other than that, AI story generation is not free. The technology that powers AI writers costs comes with a price. This is because businesses have spent millions and millions of dollars on training the AI models and they want to be profitable!
Also, keep in mind that ChatGPT is the AI language model that powers a lot of AI writing software. Thus, it's not an AI writing tool but an algorithm instead.
Also, ChatGPT will likely end up behind a paywall soon. When it does, it's best to start using AI writing tools. The AI story generation tools offer guides, templates, and prompt engineering assistance. In other words, they take care of the technical side of AI writing for you. By paying for the tools, you get to write stories with more ease.
How to Make an AI Generate a Story?
Remember that in a story-generation context, AI is nothing but a computer program (mathematical model) that produces text. It's a function that takes text input and spits text output.
Technical terms aside, to use AI to generate a story, you first need to pick an AI program to use. I recommend trying either Jasper, ChatSonic, or NovelAI.
After choosing an AI writing program, follow these steps to generate a story with AI:
Establish a goal. What do you want to accomplish by using AI to write a story? Do you want to utilize AI to assist you to come up with ideas or certain aspects of a tale, or do you want to write the whole thing yourself?
Get acquainted with the tool. It's a good idea to spend some time learning about the AI tool's operation and capabilities before you begin using it. Reading instructions or viewing tutorials may be required.
Supply the AI tool with input to construct a tale. This might be a beginning point for the tale, such as a character or place, or it could be prompt, like a genre or topic.
Tell AI to write content. The AI tool will produce text based on the input you gave that you can use to construct your tale. After that, you may either directly alter and expand upon this material or use it to inspire your own work.
Edit and rewrite. Just like with any writing assignment, it's crucial to edit and revise your work to make sure it is understandable, logical, and interesting. To gain comments on your tale, you may choose to seek the aid of a beta reader or writing group.
Also, keep in mind that AI tools are relatively new and lots of exploration needs to take place. By experimenting with the AI story-generators, and image generators, and by reading guides, you can come up with a unique way to use AI.
The best part about AI story generators is that most of them offer free trials. This way you can be sure you don't end up spending money on a tool that doesn't work.
What Is the AI That Writes Stories?
Geek alert! This section includes technical terminology that you don't need to understand to use AI.
The AI that writes stories is a mathematical model that uses natural language processing to analyze text and learn patterns from it to produce text. Examples of AI tools that use AI to generate stories include Jasper, NovelAI, and ChatSonic.
On a more technical level, the story writing AI is a big mathematical model written in some coding language such as Python or C++.
The AI model is crafted to train itself by reading huge amounts of human-written content over the internet. As a result of training, the AI is capable of producing human-like text in no time.
In mathematical terms, an AI story generator is a function that takes an input and returns an output. The input in this case is text and the output is also text based on what the mathematical model predicts to best match the intent of the input.
Even though this sounds easy, it's not. There are millions of lines of well-crafted program code and trillions of lines of text that the model must train itself with.
But why there are so many AI writer tools on the market all of a sudden?
This is mostly thanks to one big AI research company called OpenAI.
OpenAI has developed two powerful AI writing algorithms, GPT-3 and ChatGPT. These models are publicly available algorithms anyone (with tech skills) can use. Thus, even small teams can now build AI writing tools that do things no one could imagine a couple of years back.
Read Also